Arts & Entertainment
Pano: The Sound of Art, Three Lives in Jazz
From Ted Nash to Rosemary Clooney to Charles Lloyd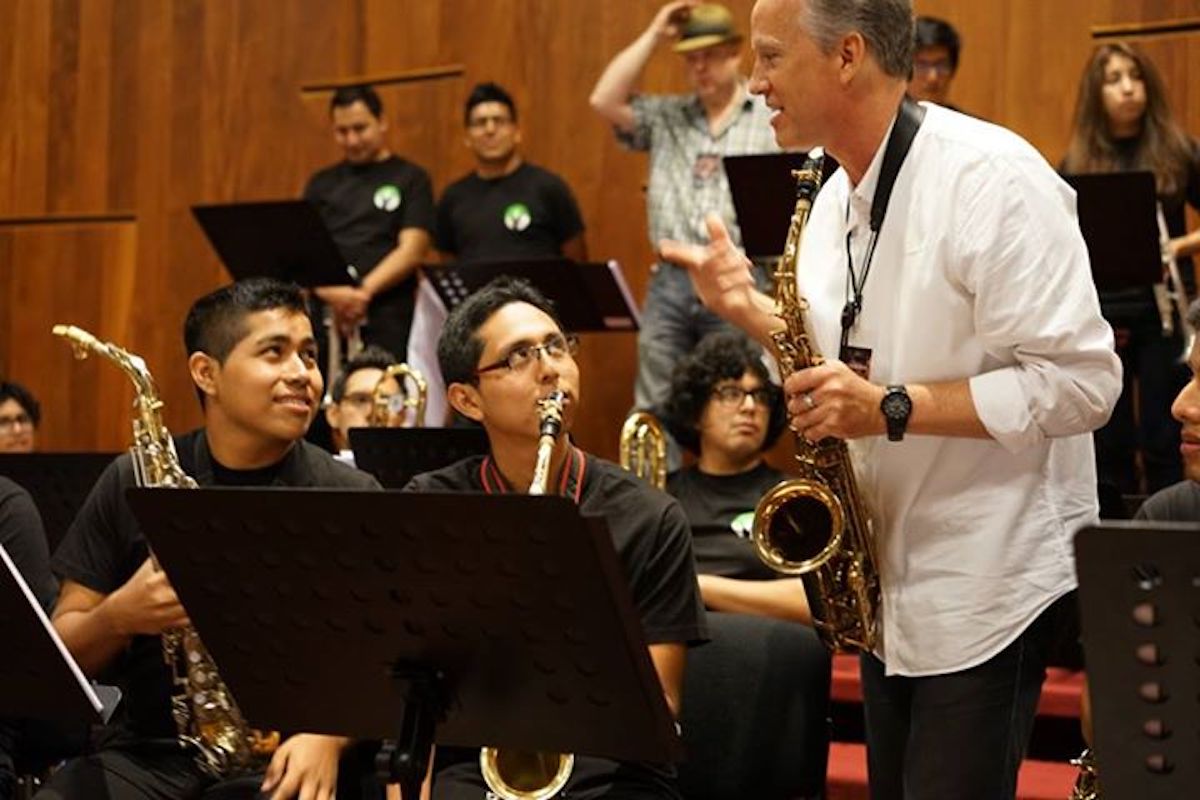 SBMA HOSTS TED NASH BASH
On Saturday afternoon, October 9, the State Street pedestrian promenade at the corner of Anapamu Street will become a prime spot for hearing what promises to be a memorable concert of contemporary jazz. Ted Nash, saxophonist for the Jazz at Lincoln Center Orchestra, Grammy Award–winning composer, and fearless innovator at the intersections of music and the other arts, will be on hand as a guest of the Santa Barbara Museum of Art to lead a band on the steps of the museum starting at 2:30. Nash has been workshopping with musicians from Santa Barbara City College for the past two weeks, improvising and composing pieces based on works of art in the museum's permanent collection. The works in progress will get their first public airing at this free performance.
The concert, titled "The Sound of Art," will respond to many things — specific individual works of art, but also the remodel of the museum space and the various social upheavals that have affected all of us over the past two years. Nash, who has been here before to conduct this type of workshop for SBMA, is uniquely suited to this task, as he has been pushing the boundaries between music, visual art, literature, and history for decades. In 2017, he won the Grammy for Best Large Jazz Ensemble Album for Presidential Suite: Eight Variations on Freedom, a project that combined great historical speeches by such figures as John F. Kennedy and Nelson Mandela with original music by Nash. Presidential Suite followed a successful recording of seven pieces based on the work of seven modern painters, which was called Portrait in Seven Shades.
Nash released what is perhaps his most adventurous experiment yet with combining jazz orchestration and spoken words in May 2021, when he and actress Glenn Close collaborated on Transformation. Taking that abstract theme as a point of departure, they have crafted a fascinating album featuring some incredible performances. In the album's most strikingly personal sequence, Nash's transgender son Eli reads the text of the letter they wrote to their dad when they came out. After Eli reads "Dear Dad/Letter," Ted Nash picks up his saxophone and plays a heartbreakingly resonant and celebratory instrumental answer, "Dear Dad/Response." 
We are fortunate to have Nash as a regular visitor to our city and a generous friend of the SBMA. Don't miss this opportunity to see how effectively he mentors and motivates young musicians to dream big and play what they feel.
---
Sign up for ON Culture, Leslie Dinaberg's bi-weekly newsletter offering a snapshot view of the best of local culture and fun happenings in the worlds of music, theater, visual art, film, dance, books, lectures, and more.
---
GIRL SINGER
Fans of the great American songbook and anyone interested in having an enchanting evening in the theater should book tickets for Ensemble Theatre Company's first show of the season, Tenderly: The Rosemary Clooney Musical starring Linda Purl. Read the preview here.
DREAM WEAVER
Montecito resident and master musician Charles Lloyd returns to the Lobero on Saturday, October 16, with a powerful quartet including Gerald Clayton (piano), Reuben Rogers (bass), and Justin Brown (drums). It would be hard to overstate the significance of Lloyd's presence in our community and his impact on jazz today. Now in his eighties, Lloyd is as creatively productive as at any point in his long and illustrious career. Allmusic.com's Thom Jurek called Lloyd's 2020 release 8: Kindred Spirits (Live from the Lobero) "one of Lloyd's strongest live offerings to date." 
To get an idea of just what a marvel of imagination and stamina this man is, try comparing the 20-minute version of his classic composition "Dream Weaver" on that album to the one on Manhattan Stories, which gathers archival live recordings made by Lloyd in 1965. The venue for the '65 "Dream Weaver" is Slug's, a long-gone dive in Alphabet City, and the personnel are Gábor Szabó (guitar), Ron Carter (bass), and Pete La Roca (drums). The background noise in Slug's is so loud you can almost smell the cigarette smoke, but somehow the quality of the music comes through with uncanny clarity. Get to the Lobero to hear this local hero/national treasure on Saturday, October 16. 
---
Support the Santa Barbara Independent through a long-term or a single contribution.
---