Pano
Pano: Trick or Treat, Festival Edition
Prepping for Halloweekend at Outside Lands 2021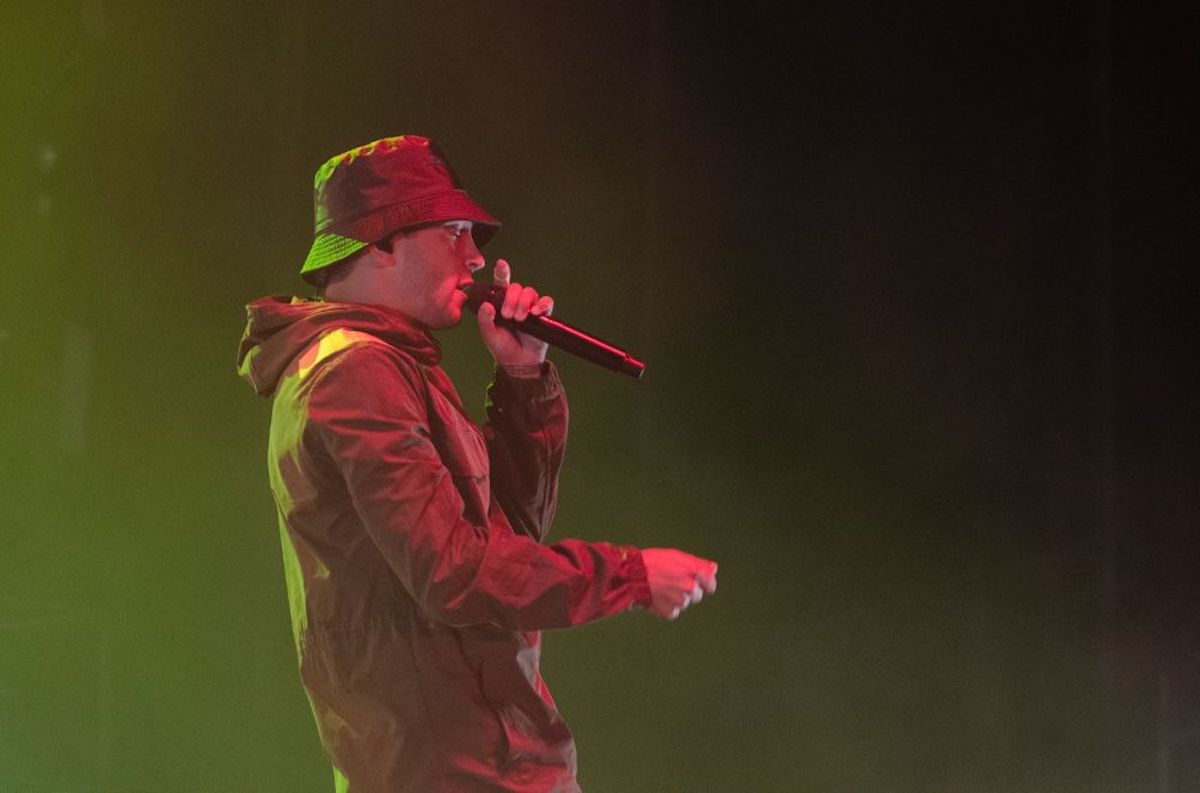 Festival Alert: Outside Lands 2021 Happens Halloween Weekend
Now that we've gotten over the first few hurdles of reopening, with most indoor and outdoor events running at capacity, it's time to look ahead at what's coming next in terms of scale. On Friday, October 29, music industry eyes will be on San Francisco, where the three days of Outside Lands will begin at Golden Gate Park, lasting through Halloween night on Sunday. Festivals like Outside Lands are responsible for a considerable percentage of the overall gross revenue from live music, and they've almost all been out of commission for two years or more. While Coachella remains the leader by a factor that could be as large as three times that of the others (they stopped reporting attendance and revenue figures after the 2017 fest, which earned $114. 6 million), Outside Lands is #2, with $29.63 million in revenue reported in 2019. Over the entire weekend in 2019, OSL independent promoters Superfly and Starr Hill counted 200,000 attendees, with a one-day high of 90,000 people on Saturday. This 2021 edition, which is taking place approximately two months later in the annual calendar than usual, sold out in two hours when tickets went on sale in June. It will be interesting to see how those pre-Delta sales translate into actual attendance.
---
Sign up for ON Culture, Leslie Dinaberg's semi-weekly newsletter offering a snapshot view of the best of local culture and fun happenings in the worlds of music, theater, visual art, film, dance, books, lectures, and more.
---
Coachella Announces Shift in COVID-19 Safety Policy
Coachella, which returns in April for 2022, announced last week that it would require negative tests for COVID dated within 72 hours of the event as its only COVID precaution measure, with proof of vaccination optional. This policy will also apply to Stagecoach, the country-music event that shares the Empire Polo Grounds site and AEG management with Coachella. The move came as a surprise since it represents a shift from the earlier policy established by AEG.
These events are enormous profit centers for the promoters and for musicians lucky enough to qualify as headliners. For the likes of the Strokes, Lizzo, Tyler the Creator, Glass Animals, Vampire Weekend, and Tame Impala, who are some of the names at the top of the bill for Outside Lands 2021, a festival headline gig means more than just a big check for the appearance.
It's also a bankable instance of hyper marketing that theoretically puts them directly in front of as many as 100,000 people while also confirming that they rank at the top of the current pop heap. Record labels and management companies sense that acts with high-profile festival bookings gain traction in the all-important perception arena surrounding these heavily discussed weekends.
Glass Animals at the Santa Barbara Bowl, October 27-28
Festivals often generate "underplays," small shows that bands book to earn extra money and get live practice before or after a festival headlining gig. The hot British alternative-rock act Glass Animals will hit the main stage of Outside Lands on Friday, October 29. They play the Santa Barbara Bowl on Wednesday and Thursday, October 27-28 — the last two nights before Outside Lands. Their previous Bowl appearance was with Little Dragon in April of 2017. They have grown significantly in popularity since, with huge streaming numbers for such tracks as "Heat Waves," which hit #1 on Billboard's alternative chart in September 2021.
Let us know if you plan to attend one of these shows at the S.B. Bowl or if you are going to San Francisco for Outside Lands.
---
Support the Santa Barbara Independent through a long-term or a single contribution.
---