The Home Page
The Home Page: Houses, Habits & Hilltop Views
Goleta Called the "Good Land" for Good Reason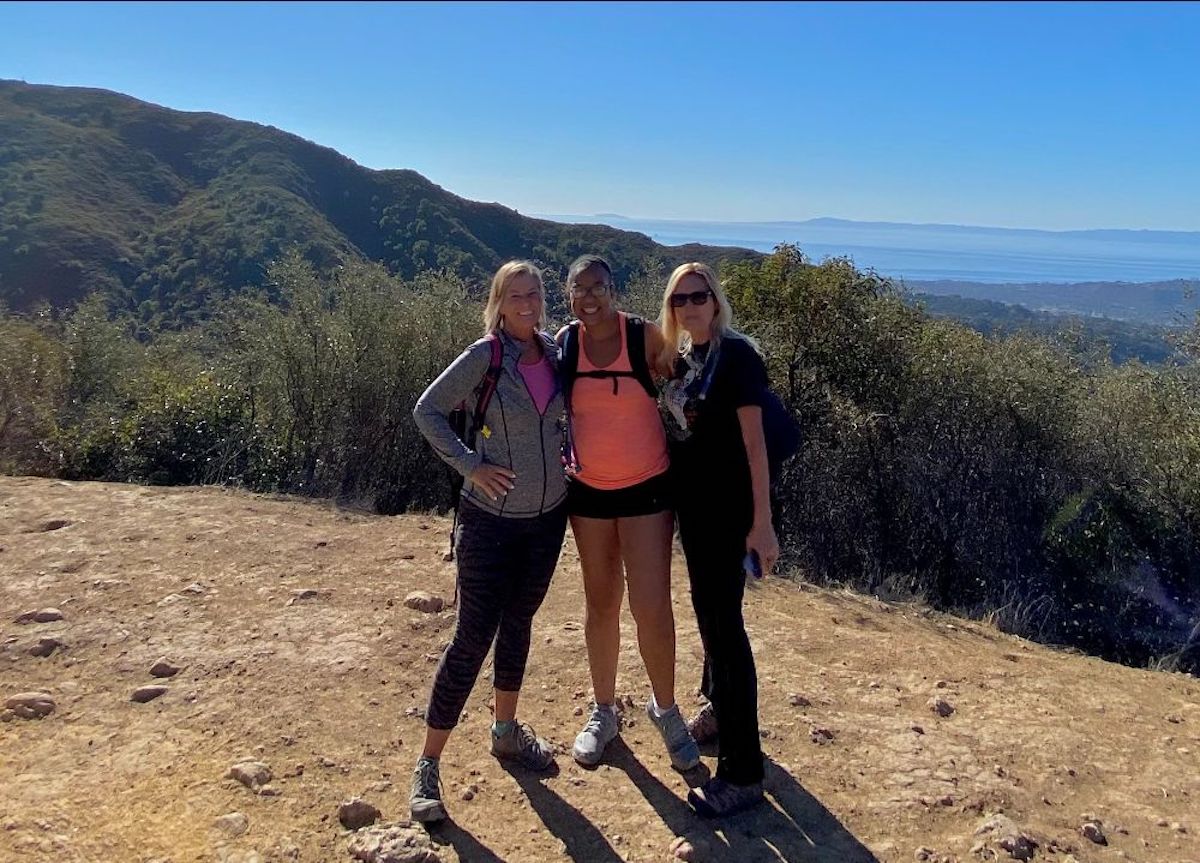 HAPPY HIKING HABIT
Looking back on the past year, some of my favorite pandemic-induced pastimes have flourished, even as the world is starting to open back up. My bullet journal feels indispensable, my culinary conquests are on point, and just about every weekend includes an awesome hike. I don't plan to give any of these habits up. In addition to being a favorite new form of exercise, my hiking habit has also provided a new set of landmarks when I'm exploring houses in our foothills. Comparing neighborhoods based on trails gives me one more way to relate to our hillside haciendas. Here are a few homes, currently on the market, that happen to be located near prime local hiking territory:
1010 HOT SPRINGS LANE
I haven't seen this one in person yet, but the photos and video are more than captivating. Described as an island Zen home, it's located down a private lane in Montecito, near several of my favorite trails. The 7,700-square-foot main house has four bedroom suites, a gym, an office, a theater, and a music room, plus a gorgeous Balinese-style guest house. A waterfall cascades over rocks into a stunning view pool. Check out this video and see why I'm dreaming of this hot tub with a view, perfect for a post-hike soak. Offered by Vivien Alexander, and open today from 1-4 p.m. by appointment.
---
This edition of The Home Page was originally emailed to subscribers on Aug 13, 2023. To receive Sarah Sinclair's real estate newsletter in your inbox each Sunday, sign up at independent.com/newsletters.
---
840 TORO CANYON ROAD
The morning that my friends and I hiked Toro Canyon Trail, the fog was so thick that we pretended we were on the moors of Scotland. Dripping wet after our four-plus miles, I couldn't have described anything that was farther than three feet ahead of me. The amazing Santa Fe–style home at 840 Toro Canyon Road overlooks the views that we missed that day, all the way down to the ocean and the islands beyond. The home itself sits on approximately 10 acres, with stunning landscaping featuring a showpiece succulent garden and more. This video gives you a taste of both the grounds and the equally striking home itself. Offered by Cristal Clarke and J.J. Gobbell, this beauty just came on the market this week and likely won't last long.
BUENA TERRA CANYON RANCH
When I visited this gorgeous ranch property, I was immediately reminded why Goleta is called the Good Land. I've hiked some trails nearby, but a bit more exploring in this area is definitely called for.  At 1220 Franklin Ranch Road, this stunning 6,000-square-foot Mediterranean-style home sits on 22 acres in the foothills, and yet it is just minutes from the airport, the beach, and all the conveniences of town. A six-horse barn, nine paddocks, 12 pastures, and a large riding arena are just some of the equestrian accoutrements, and parts of the property are also certified organic for agricultural uses. The home itself is breathtaking, custom-built in 2005 and offering impeccable detailing and unexpected delights, including a two-story octagonal library rotunda, with a second-floor balcony accessed via a secret staircase in one of the bedrooms. And yes, I did check that out firsthand. How often do you get to say, "I scampered up a secret staircase to an octagonal rotunda today"? Details here and contact Knight Real Estate Group to learn more. 
Whether you're spending today hiking, visiting open houses, or both, enjoy your Sunday!
---
Support the Santa Barbara Independent through a long-term or a single contribution.
---