The Home Page
The Home Page: Home(s) for the Holidays
Join the Mailing Box Challenge to Get Into the Giving Spirit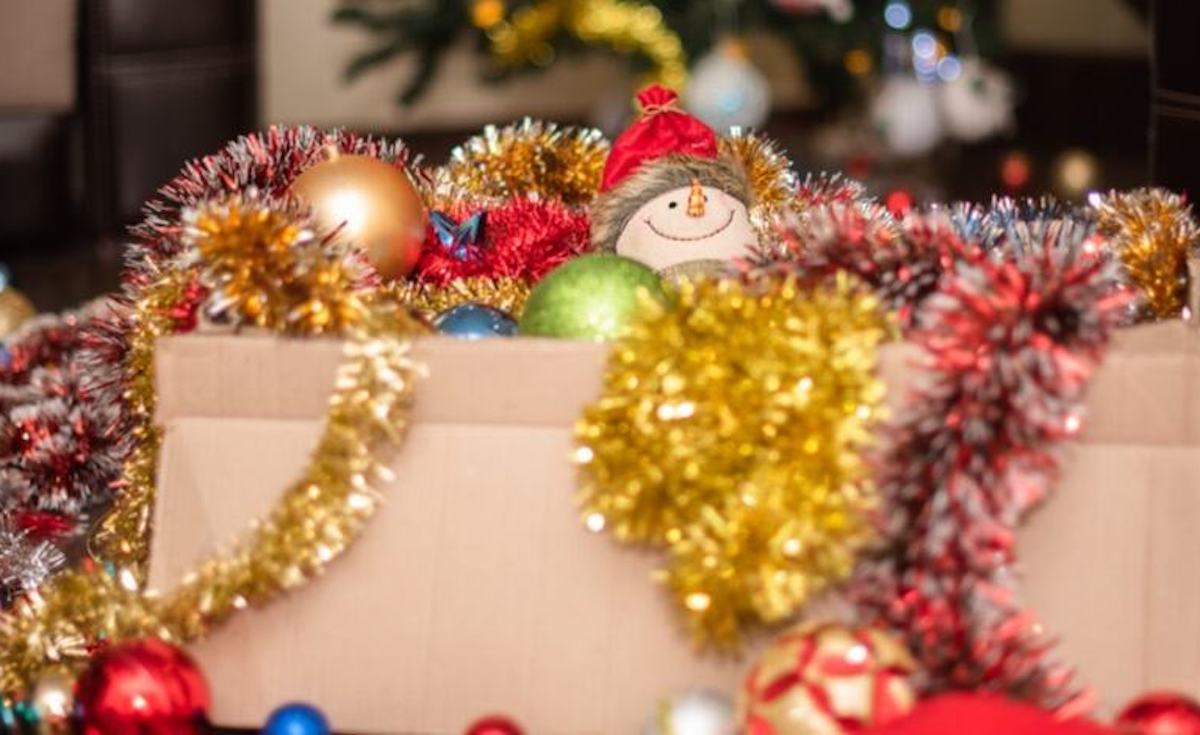 GIVING AND GETTING
Happy Boxing Day! In Great Britain, December 26 was referred to as Boxing Day as early as the 1600s, when wealthy employers would give their staff — who had worked Christmas Day serving the family — the following day off along with a holiday box. Nowadays, Boxing Day has become another day to shop, although for most of us, more "stuff" is the last thing we need. If the excess of your family's holiday gifting is apparent as you look around your house, consider making a new Boxing Day tradition of your own. Try a version of this Mailing Box Challenge, where instead of recycling the mailing and gift boxes that abound during this season, we fill them with items to donate. Sounds like a feel-good idea with the added bonus of a post-holiday house clean-up.
SEEING GREEN
Here's a quick quiz: What do October Mist, Evergreen Fog, and Laurel Leaf have in common? No, they are not cold-weather cocktails. They're all shades of green that have been chosen by major paint brands as their 2022 Color of the Year. In this week's Style Specialist column, Christine explains the color-of-the-year decision-making process, gives us her theory about why so many experts selected green hues this year, and waxes poetic about her particular favorite shade. I won't give away her top choice; take a look for yourself at the hue she describes as "a soothing grayish green that is restorative yet sophisticated." I'm ready to get out my paintbrush!
---
Sign up for The Home Page, a weekly newsletter written by Sarah Sinclair. Get the inside scoop on local real estate, style secrets, garden gossip, and more in your inbox each Sunday.
---
SWEET DREAMS
One of the most popular features that we publish in the Independent real estate section is the County Sales listings. This data is a matter of public record, and we include as many of the listings as print space allows from week to week. We hear over and over again from readers that they love seeing the final sales prices for houses in various neighborhoods. When I included an online version of that data from my friend Jessie Sessions in this newsletter last month, it proved to be popular as well, so here it is again: the list of local housing sales for September and October by zip code, including the sweet West Valerio Street home shown above. Personally, after seeing so many of these homes as new listings and open houses, this info provides the final chapter of each home's sales story. I love to imagine that each new owner has been perfectly matched with the home of their dreams.
CASE STUDY & A CRYSTAL BALL
Jessie also shares a case study to illustrate just how hot the local housing market is right now.  A three-bedroom San Roque home at 3532 Chuparosa Drive was listed for sale in November at $1,995,000, by David Kim Group. Within just a few days, the home — shown above — had received more than 25 offers and sold for $2,760,080 cash. While things have slowed down even more for the holidays, Jessie predicts that the inventory outlook after the first of the year should be a bit better than the past few months. Ask her for details if you're curious.
Whether you're house hunting, house cleaning, or none of the above, I hope you can make yourself at home wherever you may be, and enjoy the holiday weekend.
---
Support the Santa Barbara Independent through a long-term or a single contribution.
---