Film
Review | Non-Wild Kingdom
Brilliant Polish film 'EO' Exerts Cinematic Daring in its Sympathetic, Symbolic Donkey's Tale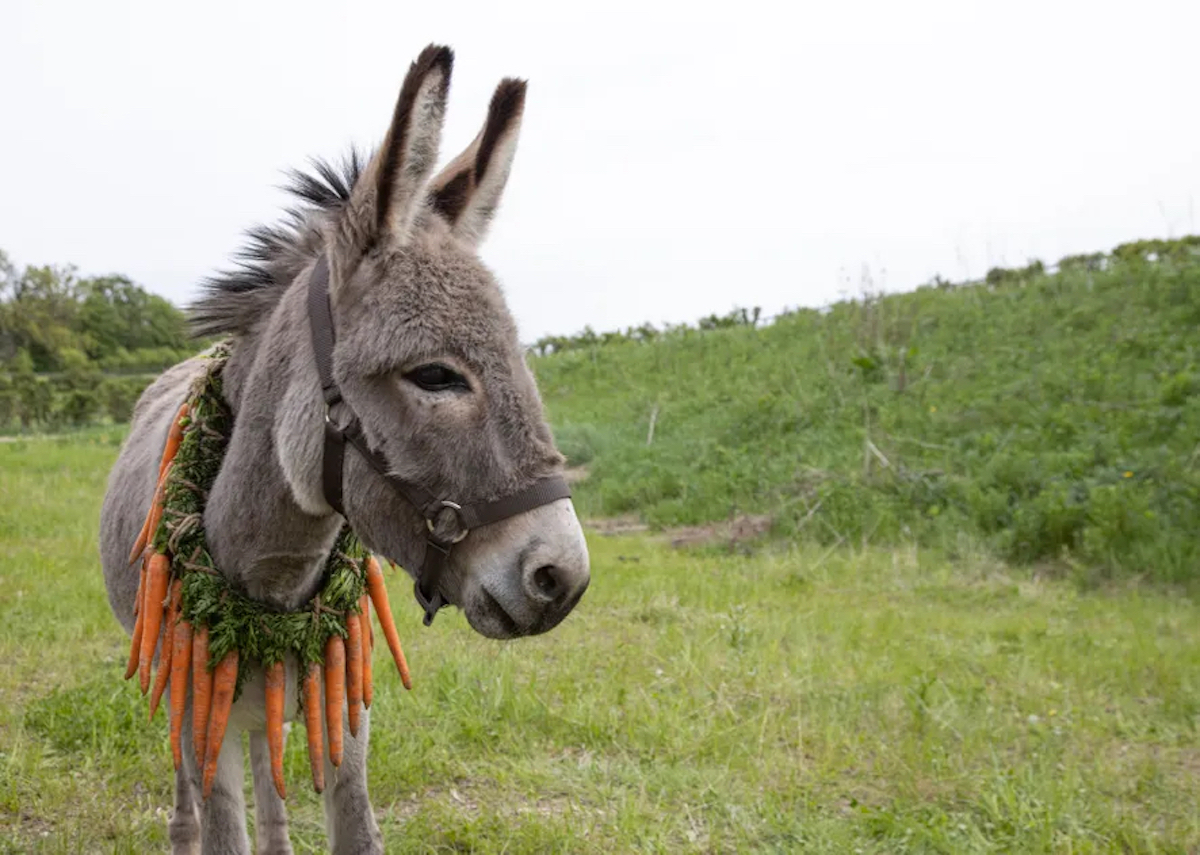 As animal-centric cinema goes, EO is no dog and pony show or family-friendly, heartwarming fare. Instead, Polish writer-director Jerzy Skolimowski's disheartening but brilliant and artistically inventive film is the finest cinematic donkey saga since Robert Bresson's 1966 masterpiece Balthazar. But, whereas Bresson's film — which the 84-year-old Polish director cites as a direct inspiration — heeded the French director's special language of poetic detachment, EO presents a more gripping, visceral experience. We are right there on our hero's tragic journey, over a landscape of humanity's follies and animal abuses, and a cinematic speculation of animal consciousness.
With EO, which is Poland's entry for the Academy Awards and winner of the Cannes Jury Prize, Skolimowski gets maximum mileage from the simple but powerful close-ups of our hero's eye. EO's eye is a key character and expressive focus of the story, which opens, aptly enough, with a hard life in the circus and proceeds through a line of different settings. There he is in an affluent estate, in the company of a pampered white show horse — and toppling a shelf full of show-horse trophies, for allegorical measure. There he is, the adopted mascot of soccer teams engaged in violent hooliganry, and on the periphery of the micro-melodrama segment between Mateusz Kościukiewicz and Isabelle Huppert.
EO's inner pluck and indignation sometimes boldly emerge from the seeming passivity of his life, as when he escapes briefly into the wilderness or when he rebels against the task of carting euthanasia-bound animals with a swift, punishing burro kick. Between the sad and sometimes brutal human encounters is a vivid and dreamy interior life — including a recurring scene/motif of a young circus woman's (Sandra Drzymalska) tenderness towards him — conveyed through Skolimowski's sometimes psychedelic sequences (aided by cinematographer Michał Dymek's stunning camera work). In those moments, the film dares to imagine and visualize animal states and visions, while beguiling our senses.
Skolimowski supplies the expected footnote at film's end, reminding us that no animals were harmed in the making of the film, and insisting up front that "we love animals." That love is amply evident throughout EO, as is an abiding and powerful cinematic inventiveness, making this one of the year's finest films.
The next morning after seeing EO, I took my dog on a nice, long walk. Off-leash.
---
Support the Santa Barbara Independent through a long-term or a single contribution.
---