Homeless
'A Big "Wow" Moment': Temporary Homeless Day Center Opens in Downtown Santa Barbara
Inspired by Recent Heavy Rains, New Center Will Provide All-Day Emergency Shelter from Upcoming Storm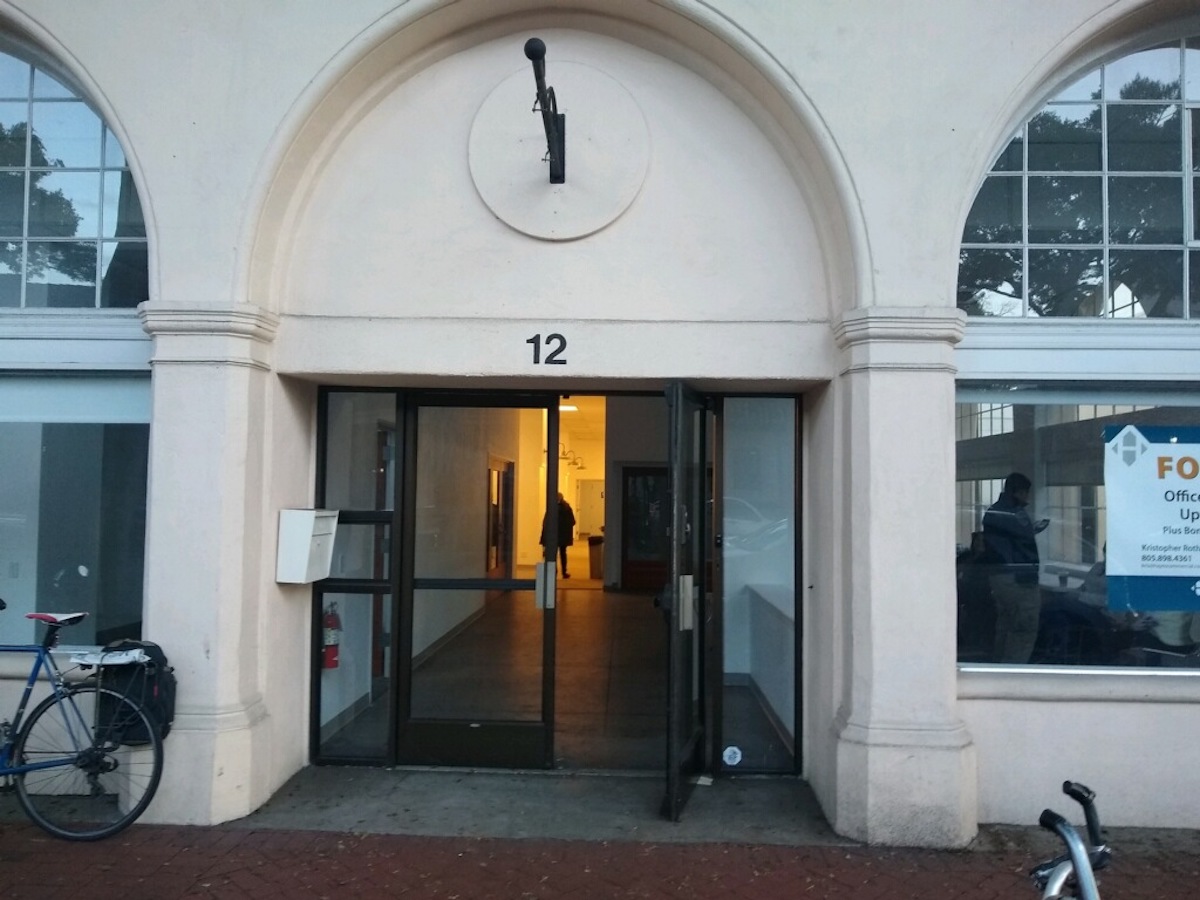 Right in the heart of Santa Barbara's central business district — next to the Masonic Lodge on East Carrillo Street — a temporary day center for homeless people has just opened at 12 East Carrillo Street.
For years, such a center has been the Holy Grail for advocates of homeless services, but like the Holy Grail, it's proven elusive in the extreme. Inspired by the drenching storms that have hit the South Coast and much of California over the past two weeks, the new center will be open all day for five days — through the weekend until Tuesday at 8 a.m. At 3,400 square feet, the center is big enough to accommodate up to 50 people, said Barbara Andersen, an assistant city administrator who brings with her a prior experience in both emergency management and homeless service coordination. 
"This is a big 'wow' moment," Andersen exclaimed. "It's really amazing we've reached this place."
The temporary center will be managed by Good Samaritan, the largest provider of homeless shelter services in the county, but the temporary deal happened as a cross-pollination between the County of Santa Barbara, the City, Good Samaritan, and members of the Yardi family, who own the now vacant building at 12 East Carrillo Street. Before it was home to PayJunction, a company that specializes in providing small- to mid-sized businesses the technological infrastructure necessary to accept credit and debit card payments.
The deal happened after Sylvia Barnard, Good Samaritan's executive director, contacted Ben Romo, a multifaceted local consultant who has served as an agent and spokesperson for members of the Yardi family in at least one State Street housing proposal. Romo, in turn, contacted the Yardi family and the County of Santa Barbara, which gave the proposal its blessing and presumably the funding to cover Good Samaritan's costs. Good Sam will keep staff on premises and security will be provided.
The hope is that the new center will help plug a significant gap in emergency shelter services on the South Coast at a time when heavy rains and flash floods have become part of the landscape. Right now, emergency shelter is provided via a network of churches who volunteer their premises as part of an ever rotating pop-up shelter known as the Freedom Warming Centers. During the height of this week's rainy weather, the First Presbyterian Church provided that shelter, but guests had to be out the door by 6 a.m. After First Presbyterian, the Veterans' Memorial Building along Cabrillo Boulevard opened its doors. 
---
Sign up for Indy Today to receive fresh news from Independent.com, in your inbox, every morning.
---
All this raises the broader question of where people can go to find shelter from the storms. This new shelter should help fill the breach for the next wave of rain cells anticipated over the weekend. In addition, the PATH shelter at 816 Cacique Street has expanded its census from 85 to 100, setting aside 26 beds for inclement-weather guests. PATH is also operating on a 24/7 basis but on an interim basis.
Before the rains, Andersen said outreach workers with CityNet and PATH scoured 22 locations along area creeks known to have homeless encampments. Flyers were dropped, people texted.
"Word of mouth played a big role," Andersen added.
Ultimately only two people were encountered. Many had migrated to public sidewalks underneath freeway overpasses. According to the police, Andersen said, 27 people had been counted setting up quarters under such overpasses. More than 30, she said, had stayed at the First Presbyterian warming center; slightly fewer than 30 migrated to the Veterans' Memorial Building when the warming center moved there.
While this new day center is the most visible one ever in downtown Santa Barbara, it is not the first within city limits. Three years ago, the Daughters of Charity at St. Vincent's and the Franciscan Friars at Old Mission Santa Barbara conspired — with funding prided by private donors — to open the Fr. Virgil Cordano Center in a rundown strip mall located on Calle Real by Highway 101 and 154.
In the past year, Good Samaritan has taken over management function and doubled the size of the center. Since then, the Daughters of Charity have recently closed escrow on a large parcel of nearby land on State Street where it's envisioned that a sizable new village of prefabricated tiny homes might be built along with an expanded day center.
---
Support the Santa Barbara Independent through a long-term or a single contribution.
---