ON the Beat
ON the Beat | Spring-Loaded Blues Floor and the Wolf's Return
Santa Barbara Blues Society Bounces Back at Cabrillo Rec Center, with Blues Star Tommy Castro.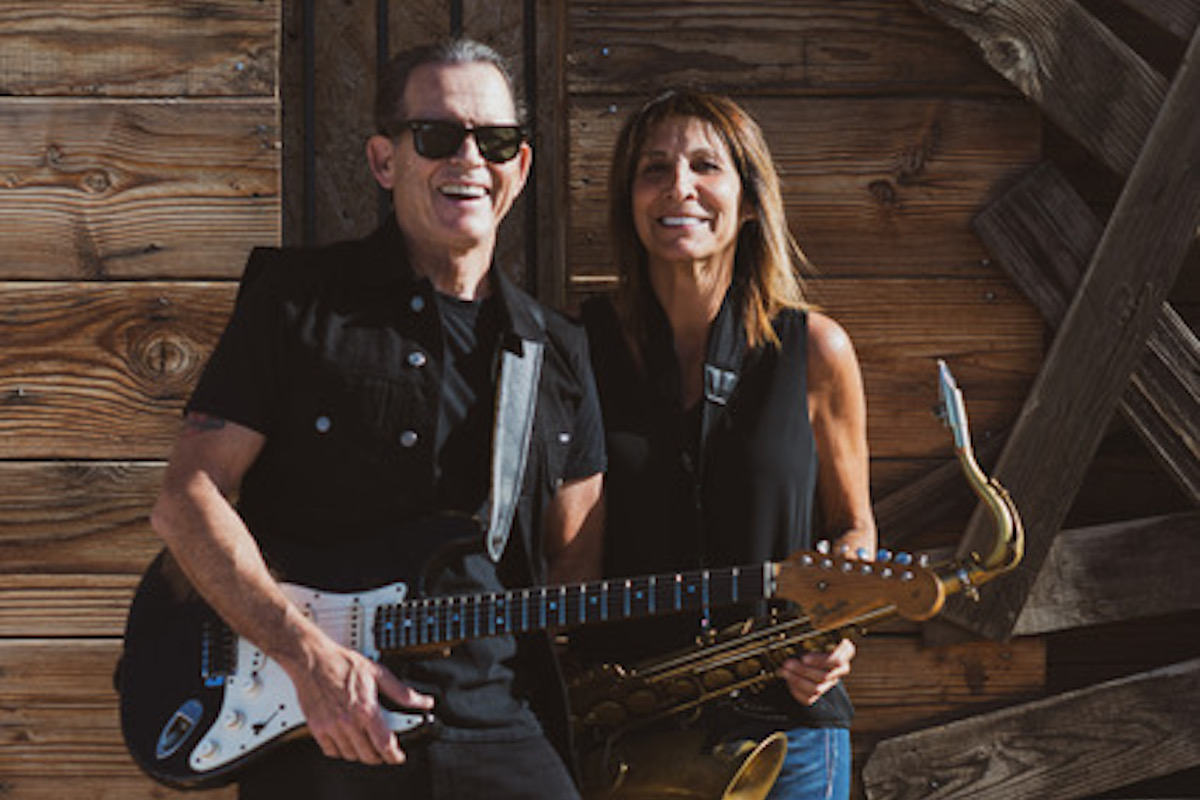 ---
This edition of ON the Beat was originally emailed to subscribers on January 19, 2023. To receive Josef Woodard's music newsletter in your inbox each Thursday, sign up at independent.com/newsletters.
---
Added to the index of real time pleasures enjoyed with live music's rebirth: the sound, and palpable sensation of top blues musicians inciting a sonic riot of happiness, shivering rafters, and a literal rumble underfoot at the Carrillo Rec Center. We're talking, of course, about the venerable Santa Barbara Blues Society's special slate of dance concerts in the historic Center, with its spring-loaded dance floor.

You have to be there. Accept no streaming, in-house entertainment center substitute.

Friday night, January 20, finds the Society returning to the Rec Center with a stellar name in the current blues firmament, Tommy Castro and his outfit The Painkillers, who last played locally in 2019, in the pre-virality Before Times. The San Jose-born and bred Castro, a go-to bluesman for roughly three decades, dropped his latest album in his long-running pact with Alligator Records, A Bluesman Came to Town in 2021, in the heart of the pandemic and the music lockdown. Among the highlighted tracks is "Blues Prisoner." This week, the blues prisoner comes back to our town, donning the imprimatur of having won the 2022 BB King Entertainer of the Year award.

On his latest album, the 67-year-old Castro demonstrates his potent mix of Chicago blues, Memphis soul, and Southern Rocking grit, as both soulful singer and stinging guitarist. In other words, Castro is not your deep-dish blues purist.

As he told me, "It's tricky being a modern blues guy, because you learned from a bunch of really great original artists. These guys were all giants, the people that we learned from. It's an art form and you don't want to stray from that too much, but you do owe it to yourself and everybody else listening to you to bring something of your own to the party. It's tricky, balancing that. I've been navigating that all these years. I'm happy with what we've done, but there are people out there in the world with their own ideas about what blues is and whether or not what we're doing is blues. I really don't care about that (laughs). I know where I am and where I come from."

"I write songs and don't have any limits, saying 'I can't do that, because it's not blues.' I'm looking to write a good song. We put them across the way it makes the most sense, whatever the song calls for. Everything we do is pretty firmly rooted in blues and roots music, and then we just try to create our own songs that give me some sort of my own sound or identity, but without straying too far. It's tricky."

He makes the trick work wonders, with or without the spring-loaded killing floor.
---
Sign up for ON the Beat, Josef Woodard's semi-weekly newsletter preaching the gospel of eclectic music tastes.
---
The Wolf Returns to the Lobero
On the subject of live music straddling the turfs of the Before and After(ish) Times under pandemic rules, one celebratory blast at the Lobero Theatre went down in October 2021, pre-Omicron. Los Lobos, the great band outta East L.A., settled in for a righteously fine two-night stand in this historic vibe-haven of a venue, which feels like an ideal home for the band.
At the time, the band had recovered from threats of calling it quits after nearly 50 years of action, and just released an impressive set of California-related cover songs, Native Sons. From that album, the band called on such taste treats as a David Hidalgo-anointed take on the Beach Boys' "Sail on, Sailor," and the band traversed its vast and varied songbook, including the anthemic "How Will the Wolf Survive?" and their cumbia-ted classic "Kiko and the Lavender Moon."

It's about time for another double-header, and here it comes, when the band returns for another two-nighter at the Lobero, one in electric "amplified" mode and one acoustic, this Friday and Saturday night (January 20 and 21). One great thing about the depth and breadth of the band's long ride is the chance to rediscover some of lost or under-appreciated jewels in their discography: Check out, for instance, the creatively vibrant goods of 2002's Good Morning, Azatlan and 2006's The Town and the City, or sidle up again to the quirky splendor of their side project Latin Playboys.

Whether or not the band opts to dip into the realm of deep cuts at the Lobero, any chance to catch them alive and kicking should be savored.
TO-DOINGS:
Over at the Granada Theatre this weekend, the Santa Barbara Symphony leaps into the new year with gusto and local angles, once removed, with a program dubbed "Planes, Trains & Violins." We can expect Elmer Bernstein's Toccata for a Toy Train in a new arrangement by his son Peter,and once Uruguayan-in-Oxnard Miguel del Aguila's Violin Concerto, and a return visit to Dvorak's New World Symphony. (See official preview story here).
Two major classical events are landing at the Granada on consecutive nights in the next week: Tuesday night's child is Joyce DiDonato's grand conceptual music-movement-seed-sowing project EDEN (January 24)and Wednesday night (January 25) brings the lofty likes of the Chicago Symphony Orchestra. Not bad for a mid-sized city on the left coast.

For some tasteful contemporary folk music fodder, head to SOhO on Monday (January 23) to bask in the sweet sounds of singer-songwriters Meghan Burtt and Edie Carey, headed out west from their roost in Colorado. They will perform, together and apart, in what promises to be a fine evening of song(s). For a taste, check out this live take of Carey's tune "The Chain," which appears on her new album The Veil. Me like.
---
Support the Santa Barbara Independent through a long-term or a single contribution.
---