Travel
Live a Little Larger in Sydney
There's Never Been a Better Time to Head Down Under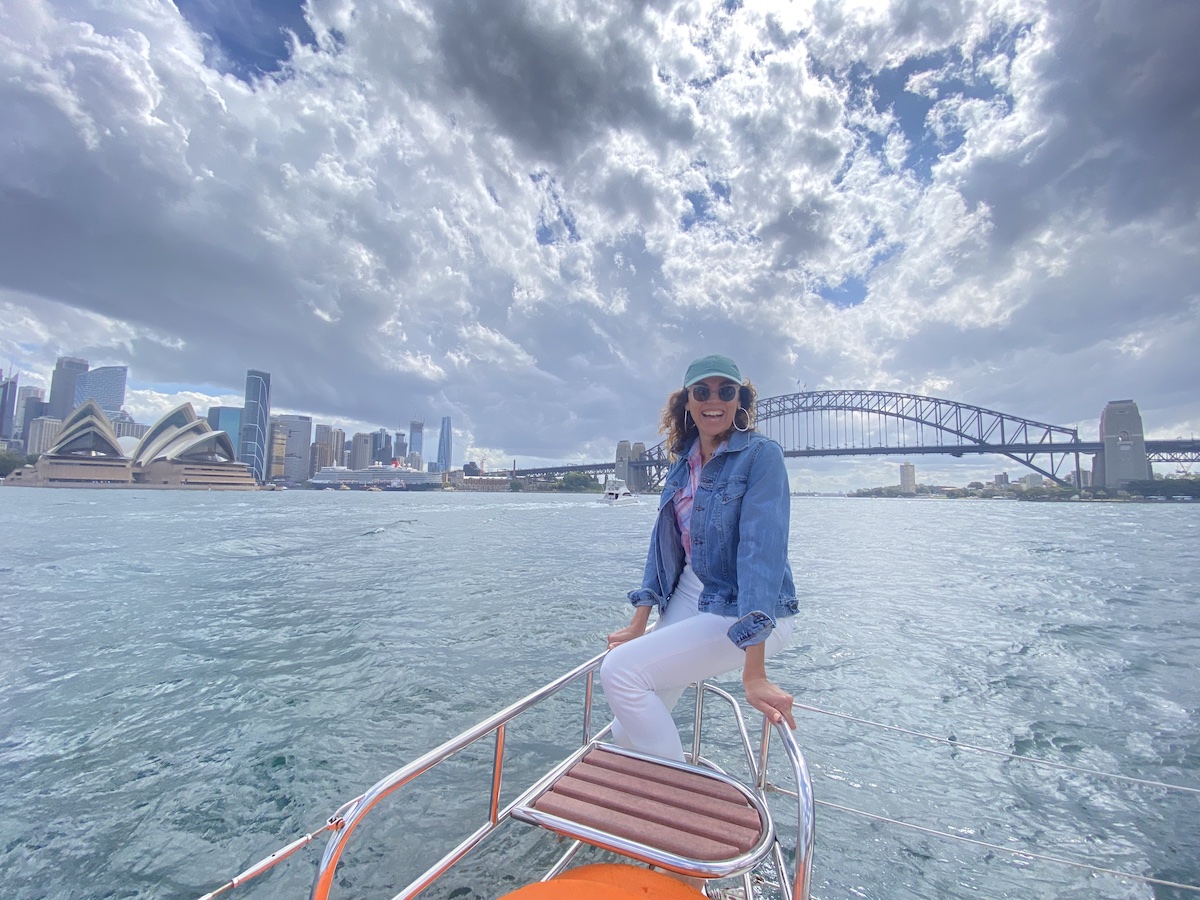 If you've always wanted to go to Australia or are itching to return to the land Down Under, now is the time. The U.S. Dollar has been so strong that on my November visit for a friend's wedding, my travel mates and I kept gleefully declaring, "Everything is one-third off!"
Among the three of us, all California travel industry pros, we'd been to Australia more than 20 times, and it was never, ever "cheap." While the exchange rate wasn't the motivating factor of our trip, it sure made our return to this all-time favorite international destination that much sweeter. Reasonable airfares from LAX (I paid $1,070 including taxes on American Airlines) added to the affordability, which I expect will continue to be available for a brief window as more nonstop flights are being added back to the airlines' schedules until demand returns to pre-pandemic levels.
After the 14-hour, no-frills flight, we drove up the coast to the Port Macquarie region, where we spent the first four nights for the wedding festivities. We capped the trip off with three epic nights in Sydney. Since we'd all been before and had limited time, we prioritized getting our fix of what's quintessential Sydney to us — incredible food, great coffee, stylish shops, coastal walks, and a harbor cruise.
We made ourselves at home with a pair of rooms at the Ace Hotel Sydney, which opened in early 2022 as the brand's first Southern Hemisphere property. My seventh floor Medium King room was compact yet comfortable with windows overlooking the cityscape and adorned with works from local artists. Lauren and Andy shared a bright Double Double room on the opposite end of the floor, which was an efficient size for a pair of friends traveling together or a small family.
Keeping with the Ace Hotel tradition, the communal lobby level areas were designed for gathering, drawing guests and locals alike by day and night. The lofty space's open floor plan is broken up by concrete beams and brick walls accented with books and contemporary local art. First, you come upon the bar and lounge which transitions to the all-day restaurant, Loam, where we had a delicious breakfast — the savory house rye waffle with vodka and beetroot cured salmon was a standout. The hotel's rooftop restaurant and bar, Kiln, had just opened weeks before and was the buzz about town. We made it up for a nightcap our final night—it was packed, and the friendly hostess managed to find a nook for us to tuck into for a glass of wine, affirming that hotel guests get priority.
The Ace's Surry Hills neighborhood is perfectly situated for urban walkabouts. Our first night, we had an incredible dinner just around the corner at Pellegrino's, a charming Italian bistro known for its cocktails and simple, scrumptious cuisine — the squash blossoms blew our minds. The following morning, we walked over to Paramount Coffee Co. for a couple rounds of perfect Australian coffee and a light bite. Dinner that night was at Bar Totti's, another Italian-inflected gem in the CBD. On our last night, we celebrated over the Southeast Asian fusion cuisine that Australia does so singularly well, feasting at MuMu, a newer colorful, vibey spot that 100% lived up to its hype — I can't stop thinking about the sweet prawn betel leaves!
Throughout our whirlwind visit, we got our steps in. The first morning we did the iconic Bondi to Coogee coastal walk starting at Bondi Beach above Icebergs, the legendary saltwater pool perched above the waves. (The restaurant at Icebergs is divine for an upscale leisurely lunch.) The well-signed seaside path takes you through several waterfront neighborhoods, along rocky cliffs and sandy crescents, and the people-watching along the way is delightful.
After meeting a friend for lunch at her office in the CBD, we did some shopping in the massive Westfield Sydney complex which has a mix of global chains and leading and emerging Australian brands. That was followed by one of the best massages in my recent memory at Montra Spa, an affordable, low-key Thai spot in Surry Hills, about one mile from the hotel. We would have shopped at the cute boutiques on our walk back, but it was a Monday so many shops were closed—all the better for our bank accounts!
Our last day was dedicated to a private chartered catamaran cruise in Sydney Harbor with One Ocean Catamaran. We spent four-and-a-half glorious hours on the water, passing under the iconic Sydney Harbor Bridge, cruising past the Sydney Opera House and stopping in peaceful coves in upscale, mansion-lined neighborhoods. If it had been 10 degrees warmer, we would have gone swimming. Instead, we snacked on cheese and sushi and sipped champagne while taking in the dreamy setting and relishing in our way-too-short but very sweet reunion with the newlyweds.
Get more New South Wales travel inspiration at visitnsw.com and book Ace Hotel Sydney at acehotel.com/sydney.
Ace Hotel Sydney | Credit: Shannon Brooks
---
Support the Santa Barbara Independent through a long-term or a single contribution.
---