Q&A with Marsha Gray
What Is a Septic System?
The Ins and Outs of Septic Systems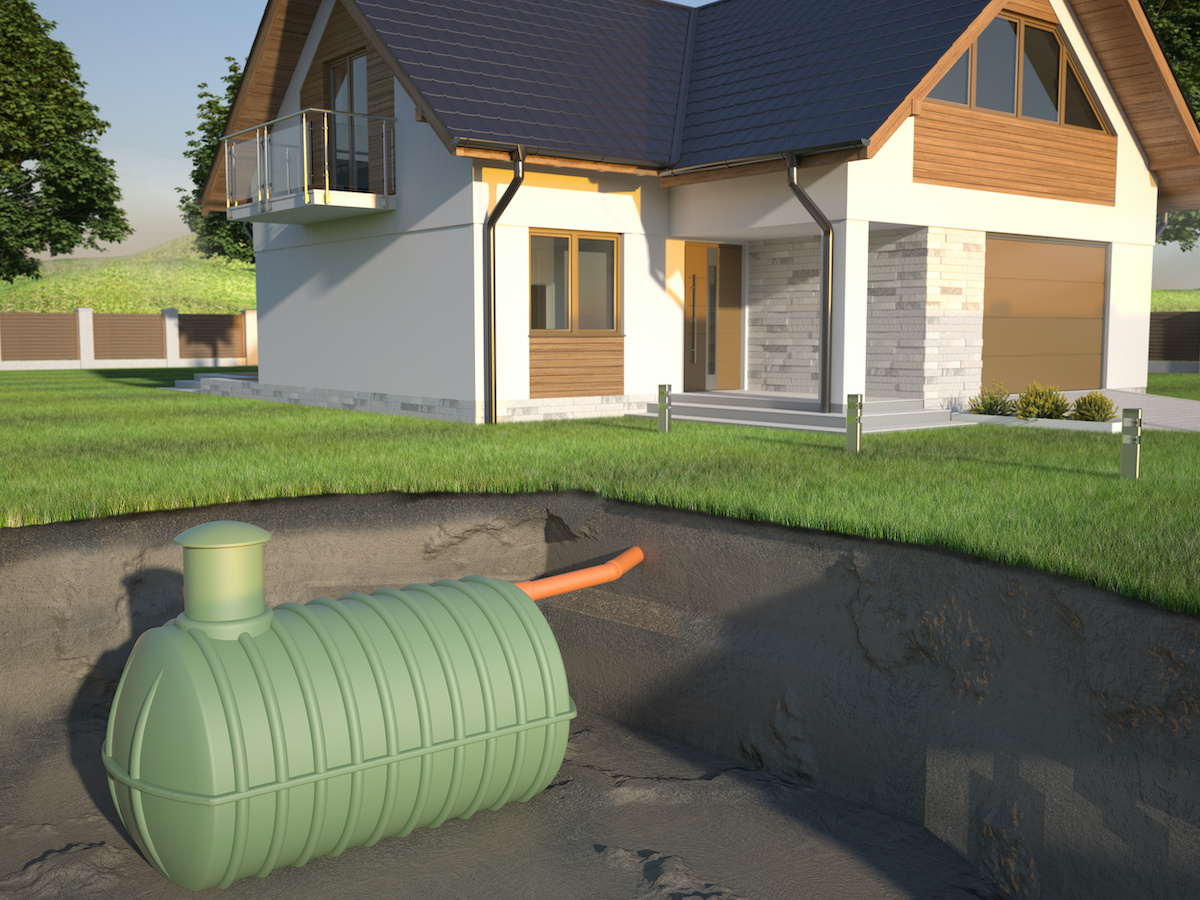 Q: Marsha, I'm purchasing a home that is on a septic system rather than the public sewer. My home inspector strongly suggests I pay for a septic tank inspection. How do septic systems work?
A: Your home inspector is correct; it is important to know the status of your home's septic system. Here's a little background information for you.
According to the EPA, more than 20 percent of homes in the United States use some form of a septic system, or underground sewage container, instead of connecting to a sewage system. Sanitary and waste management is no longer top of mind for most denizens of developed countries. Much like our clean drinking water, we take sewage treatment for granted. Over the millennia, communities have handled their populations' waste in different ways. The septic system was a great advance for waste management. Where did it come from?
Around 1860, a Frenchman named Jean-Louis Mouras decided he was sick of walking outside to do his business. He invented a system of waste disposal that ran clay pipes from his home to a concrete tank outside. In 1881, Mouras obtained a patent for his system, and by 1883, septic systems arrived in the United States.
How do these systems work? All water used in the household — toilets, sinks, baths, laundry, dishwasher — flows to the septic tank. The watery waste is called "effluent." This fills the tank. Anaerobic bacteria break down the solid waste material in the effluent. Sludge drops to the bottom of the tank, and microorganisms decompose the solids. Scum floats to the top of the tank; this is primarily fats, greases, and oils. A filter stops the solids from entering the outlet pipe. The effluent flows to the leach-field, an area on the property dedicated to the septic system. Holes in the leach-field allow effluent to seep into surrounding gravel. Aerobic bacteria in the gravel and soil complete decomposition of the waste. Clean water seeps down to the groundwater and aquifer.
Locally, septic systems have been on the radar of Heal the Oceans (HTO) for decades. In 1999, John Robinson — HTO board member and owner of GeoDigital Mapping — mapped clusters of septic system use in southern Santa Barbara County. Before Robinson did this extensive mapping, no one knew exactly what Santa Barbara areas were on septic and what areas were on public sewers.
In 2000, Santa Barbara's Assemblymember Hannah-Beth Jackson worked with HTO to sponsor Assembly Bill 885: Septic System Regulations for California (2000). This bill was passed and signed into law. The bill laid out strict environmental regulations for the 1.2 million septic systems in California. AB-885 was a major overhaul of how the State Water Resource Center and local water boards regulate septic systems. The primary goal of AB-885 is to maintain a high quality of water standards and prevent septic systems from polluting.
Under normal use and conditions, a well-maintained septic system, one that is pumped every three to five years, should last between 30 and 50 years. Be sure to get all the information you can from the seller. Have the owner show you maintenance records and inspections. This along with your septic inspection should alleviate your concerns. Congratulations on your purchase!
---
Marsha Gray has worked in Santa Barbara real estate for more than 25 years. She works at Allyn & Associates, where she helps her clients buy and sell homes and with lending services. To read more of Marsha's Q&A articles, visit MarshaGraySBhomes.com. Contact Marsha at (805) 252-7093 or MarshaGraySB@gmail.com. DRE# 012102130; NMLS #1982164.
---
Support the Santa Barbara Independent through a long-term or a single contribution.
---