Q&A with Marsha Gray
In Search of Nice Neighbors
Nice Neighbors Only Need Apply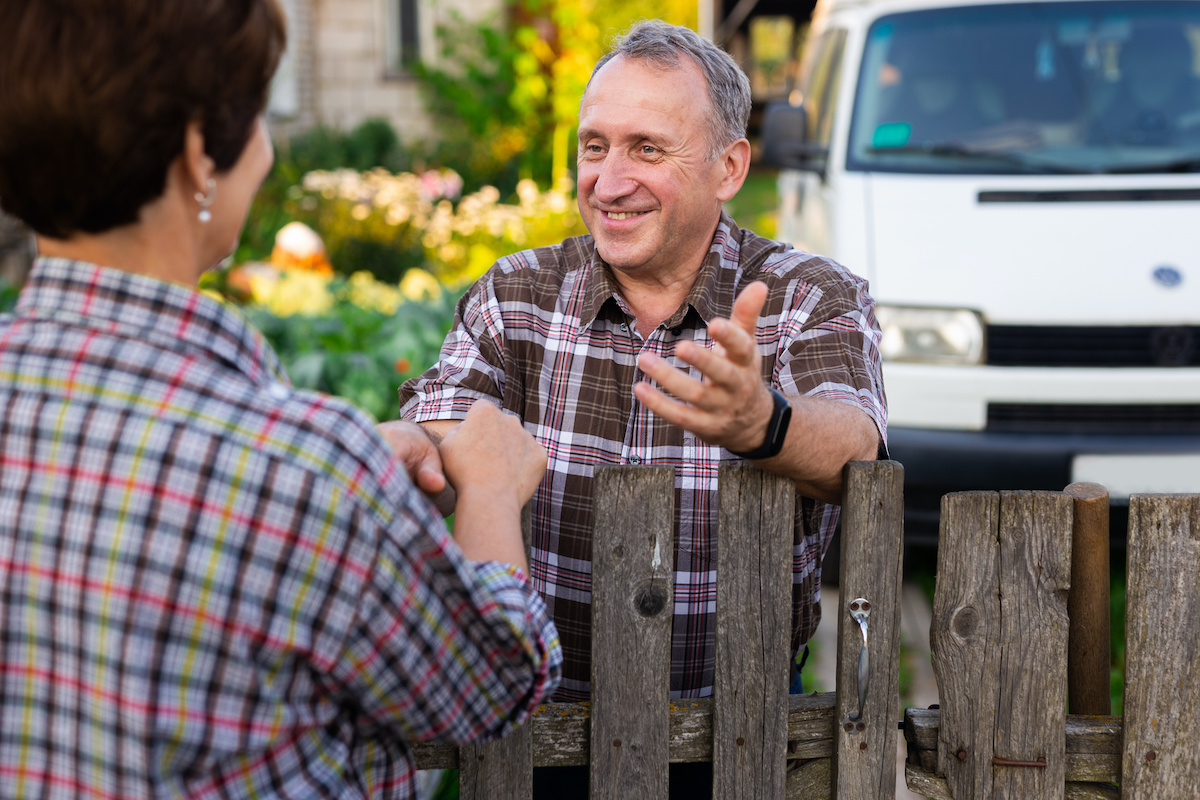 Q: Marsha, I'm searching for a new home in a quiet and well-kept neighborhood. I've had problems with neighbors in the past and I don't want a repeat of past conflicts. How do I purchase a home and be assured the neighbors won't be a problem?
A: I'm sorry, but in a couple of words … you can't. You already know there are no guarantees in life. There are, however, some actions you can take before you purchase. Be sure to walk the neighborhood at different times of day. Talk with the neighbors — an invaluable source of information. Question the seller and even research police activity. Then make an informed decision with the information you have.
Once you've purchased a home if a troublesome neighbor is a tenant, you'll have more leverage. In community complexes the Homeowners Association (HOA) can contact the owners to discuss the objections. The HOA will put tremendous pressure on owners to control their tenants. This pressure could eventually reach the level of fining them for their tenants' bad behaviors.
What if you are considering a neighborhood in a non-community living situation? In most neighbor disputes, a resolution is available. Avoid being confrontational and maintain civility. This is true whether you speaking to a tenant or an owner. If you have done your research and decide to purchase in a particular neighborhood, be aware that people move in and out of locations frequently. An area you seriously vetted may suddenly have a questionable neighbor move in next door.
I rate difficult neighbors at three levels. Level one is the annoying neighbors: They might be overly friendly, a busybody, a gossip, pet owners with uncontrolled animals, or loud and invasive party animals. Level two is the neighbor from heck: They might be a property line encroacher, an abusive bully, or someone who thrives on conflict.
---
Sign up for Indy Today to receive fresh news from Independent.com, in your inbox, every morning.
---
What to do about these neighbors? You can ask to have a discussion and explain the problem to them. They may honestly have no idea there is an issue. Listen to what they have to say and never shout or get upset. It is always easier to turn the volume up rather than it is to turn it down. Almost all conflicts will eventually be resolved.
Level three bad neighbor is the "out-of-control" neighbor. These neighbors thankfully are the rarest. Remember, while it's vital to vet the neighborhood, there will never be a way to guarantee no conflicts. Here is a rare example of one neighbor who devolved to "out-of-control". An older couple has lived in the same home for many decades and knew their next-door neighbors well. They enjoyed friendly terms for years. A relative inherited the home and problems started. The new neighbor made unreasonable demands. She had a boyfriend who began to harass the couple. It escalated. One night, while the couple were out for the night, the neighbor's boyfriend barged into the home with a machete and proceeded to destroy the house. He whacked and damaged in a fury. Machete man went to jail and within a year the neighbor sold her property. Fortunately, this level of "out-of-control" is extremely rare.
Do your homework, make an offer and relax.
---
Marsha Gray has worked in Santa Barbara real estate for over 25 years. She works at Allyn & Associates, where she helps her clients buy and sell homes and with lending services. To read more of Marsha's Q&A articles, visit MarshaGraySBhomes.com. Contact Marsha at (805) 252-7093 or MarshaGraySB@gmail.com. DRE# 012102130; NMLS #1982164.
---
Support the Santa Barbara Independent through a long-term or a single contribution.
---