Transportation
Santa Barbara Software Guru Takes On Tesla with Super Bowl Ads
Green Hills Software CEO Dan O'Dowd Takes Out TV Spot Claiming Self-Driving Cars Are Dangerous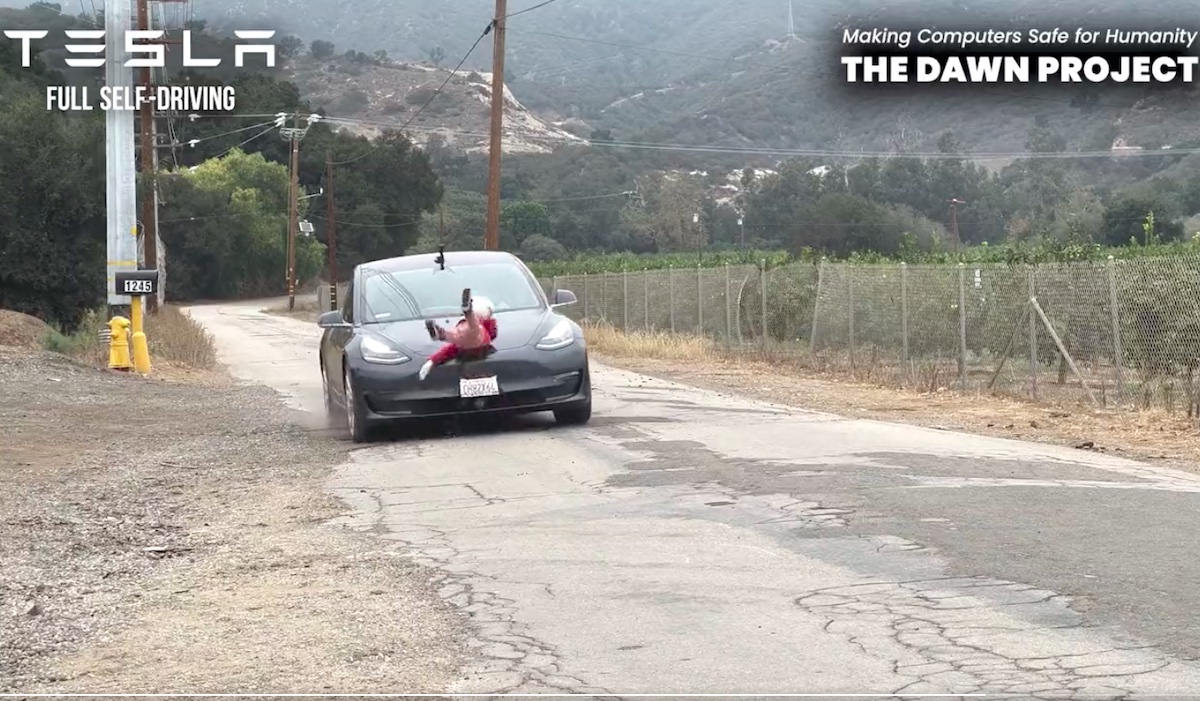 Santa Barbara software company owner and billionaire Dan O'Dowd took out advertisements during this past Sunday's Super Bowl, blasting Tesla's proposed fully self-driving car technology as being dangerous and defective. The 30-second ads, which were broadcast only in big market venues such as Sacramento; Washington, D.C.; Atlanta, Georgia; and Tallahassee, Florida, showed images of a Tesla running into baby strollers and crashing into baby-sized mannequins, among other things.
O'Dowd, CEO of S.B.-based Green Hills Software, ran unsuccessfully for the U.S. Senate in the most recent election, using his candidacy as an opportunity to voice concerns about what he describes as the technical flaws plaguing Tesla's fully self-driving models, which the company claims will be able to function without any supervision.
According to some news outlets, each 30-second Super Bowl ad costs in the ballpark of $7 million; other sources indicate O'Dowd spent $600,000.
O'Dowd is lobbying the Department of Motor Vehicles and the National Highway Safety Administration to keep the fully self-driving Teslas — which cost $15,000 extra — off the road. "Unsafe at any speed!" one ad proclaims. "Tell Congress to shut it down."
According to the Los Angeles Times, Tesla and Elon Musk filed a cease-and-desist letter against one of O'Dowd's earlier attack ads, dismissing his research as both fake and misleading. After the barrage of ads played this Sunday, Musk said via Twitter that O'Dowd's ads will only highlight the fact that Teslas can drive themselves. Other news outlets have reported that in recent weeks, the Department of Justice has sought Tesla documents regarding the safety of its autopilot model.
---
Support the Santa Barbara Independent through a long-term or a single contribution.
---