ON Culture
ON Culture | Jane Austen, Daisy Jones, and Jack Johnson's Dark Side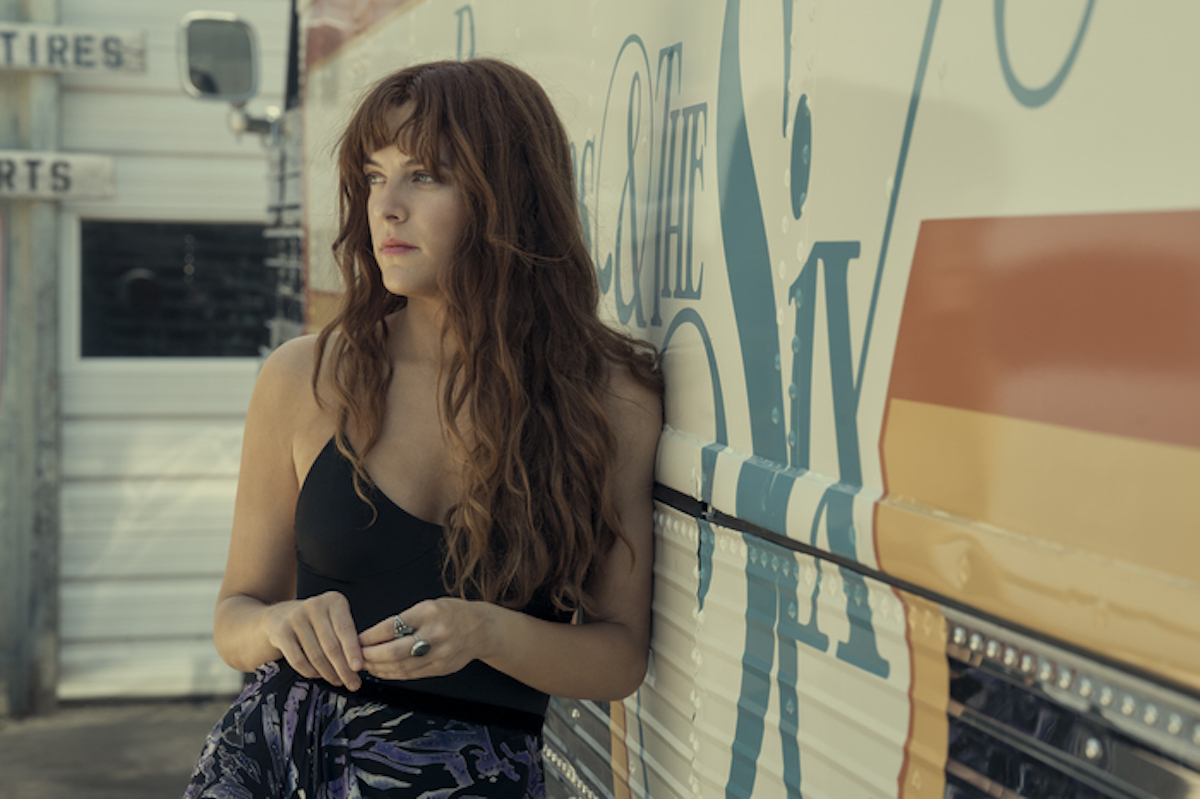 ---
This edition of ON Culture was originally emailed to subscribers on February 24, 2023. To receive Leslie Dinaberg's arts newsletter in your inbox on Fridays, sign up at independent.com/newsletters.
---
ON the (Small) Screen
Daisy Jones & The Six, one of my favorite books in recent years, is finally launching March 3 as an Amazon miniseries. Loosely based on the origin story of Fleetwood Mac, the '70s rock 'n' roll love story stars Riley Keough (a k a Elvis Presley's granddaughter, and the daughter of the recently deceased Lisa Marie Presley), as well as Suki Waterhouse, Camila Morrone, and Sam Claflin. Watch the trailer here.
Empty Mansions, Bill Dedman and Paul Clark Newell Jr.'s fascinating book about the life of the reclusive Huguette Clark (who bequeathed her Bellosguardo Estate to the nonprofit foundation established in 2014) is in development as an HBO series. According to a report on Deadline, the project comes from producer Dante Di Loreto (Glee, American Horror Story), who optioned the book with Ryan Murphy back in 2014, a year after it was published. I recently interviewed Di Loreto — who grew up in Santa Barbara and recently moved his family back to the area — in advance of his appearance at the CommUnify's Off the Record event, where he facilitated an excellent conversation with actors Anthony Edwards and Cady Huffman. No actors have been announced for Empty Mansions yet, but Atonement director Joe Wright is attached to the project, which makes it sound all the more promising.
---
ON the Dark Side
Just when I worried I might start to feel withdrawals from spending ONE day outside of a dark theater after spending TEN lovely days at the Santa Barbara International Film Festival — yes, on the Sunday after the film fest, I went with my parents to see the utterly charming 80 for Brady movie on my only day off — I spent Tuesday evening in a dark theater when we lost power just a few minutes into Jack Johnson's packed-to-the-rafters concert. In what turned out to be one of the most memorable concert experiences of our lives — on the eve of the Lobero's 150th anniversary, no less — Johnson and his band members Zach Gill, Merlo Podlewski, and Adam Topol rose up as mensches among men, performing an almost two-hour set completely unplugged, lit primarily by the audience's cell phones. Read my story here.
---
ON the Stage
We've got some wonderful entertainment coming our way, starting with this weekend's A&L presentation of Preljocaj Ballet's Swan Lake (here's my interview with Angelin Preljocaj) on Saturday and Sunday (Feb. 25-26) at the Granada.

The Lobero calendar for March has Ladysmith Black Mambazo, Preservation Hall Jazz Band, Los Romeros, Santa Barbara Youth Symphony, Charles Lloyd's 85th birthday celebration, State Street Ballet's Young Dancers, Bryan Tari, Go to Hale: Quips & Clips, It's Magic!, John Tesh, Morgan Wade, and Tom Russell — and yes, that's just next month!
Looking even further ahead, the Bowl's season is shaping up to be awesome. The season starts with The Chemical Brothers on April 16 (unless something earlier is booked), with concerts from FKJ, Father John Misty and the Head and the Heart, Jason Mraz, Rebelution, Trombone Shorty and Ziggy Marley, and Garbage & Noel Gallagher's High Flying Birds recently added to the on-sale offerings.
---
ON the Page
Book influencer (yep, that's a thing) Ben Mercer recently called Diane Arnold and DJ Palladino's Mesa Bookstore "the best secondhand book shop ever" on BookTok:— I couldn't agree more! Not only is the teeny space incredibly well-curated, they LOVE to talk about books!
Speaking of great book talks, Oscar-nominated screenwriter and author John Sayles (Lone Star, Eight Men Out) is coming to Chaucer's Books on March 3 at 6 p.m. to discuss his epic new historical novel, Jamie MacGillivray. It takes place over 13 years, spanning two continents, several wars, and many smoke-filled and bloody battlefields.

Shaunna and John Stith, whom I had the pleasure of meeting at one of our Indy Book Club events, sign their beautifully illustrated children's book Black Beach: A Community, an Oil Spill, and the Origin of Earth Day on Sunday, February 26, at 2 p.m. at Chaucer's.
---
Sign up for ON Culture, Leslie Dinaberg's bi-weekly newsletter offering a snapshot view of the best of local culture and fun happenings in the worlds of music, theater, visual art, film, dance, books, lectures, and more.
---
ON the (Big) Screen
In case you missed it, the last few weeks have been loaded with coverage of the Santa Barbara International Film Festival. One of the highlights for me was meeting the amazing Andrea Lytle Peet at the world premiere of the documentary Go On, Be Brave, which is the unbelievably inspiring story of her race against time — a diagnosis of ALS and an attempt at the impossible: to be the first person with ALS to complete a marathon in all 50 states. There wasn't a dry eye in the house for this one. I'll keep you posted as the film becomes more widely available to watch. And I can't wait for her book, Hope Fights Back, which comes out September 5.

In other movie news, Max Barbakow (S.B. local and director of Palm Springs) will write and direct a Julia Roberts and Jennifer Aniston body-swap comedy for Amazon Studios, who reportedly beat four other studios and streamers for the rights.
---
ON the Walls
UCSB's gem, The Art, Design & Architecture Museum, has four new exhibitions for spring, all of which open on Saturday, February 25. The shows include solo projects with new work by Los Angeles–based Chicana artist Sandy Rodriguez — Unfolding Histories: 200 Years of Resistance, which chronicles the revolts in Central California — and Long Beach–based ceramicist Christopher Suarez — ESPÍRITUTECTUAL, of ceramic sculptures recreating the neighborhood buildings, laundromats, convenience stores, and mercados that defined his experience growing up in Long Beach — as well as presentations of the permanent collection celebrating the 60th anniversary of the Architecture and Design Collection, and recent acquisitions. All are on view through May 7, 2023, with the Rodriguez exhibition remaining on view through March 2024.
---
ON the Air
Chris Shiflett — who grew up in Santa Barbara and is now the guitarist for Foo Fighters, Dead Peasants, and Me First and the Gimme Gimmes, has a cool podcast called Walking The Floor, where he interviews musical guests, writers, athletes, and artists to explore their creative inspirations, failures, successes, and everything in between. Lots of cool stuff here, including his recent chat with Jake Smith, a k a the White Buffalo.
---
ON the Catwalk
One of my favorite (and most colorful) Santa Barbara–based artists Jane Gottlieb is working to bring her art off the wall and into your closet with her adorable new line of clothing. Stay tuned for more info as it becomes available commercially. I'll be first in line.
---
ON the Calendar
Jane Austen lovers can rejoice: PCPA's new production of Emma (one of the best romantic comedies of all, as far as I'm concerned) comes to the Marian Theatre March 2-19, followed by a run at the Solvang Festival Theatre June 22-July 2.

For a complete calendar of events this week and beyond, visit independent.com/events/.