Full Belly Files
Full Belly Files | Ancient Wisdom at Ancient Peaks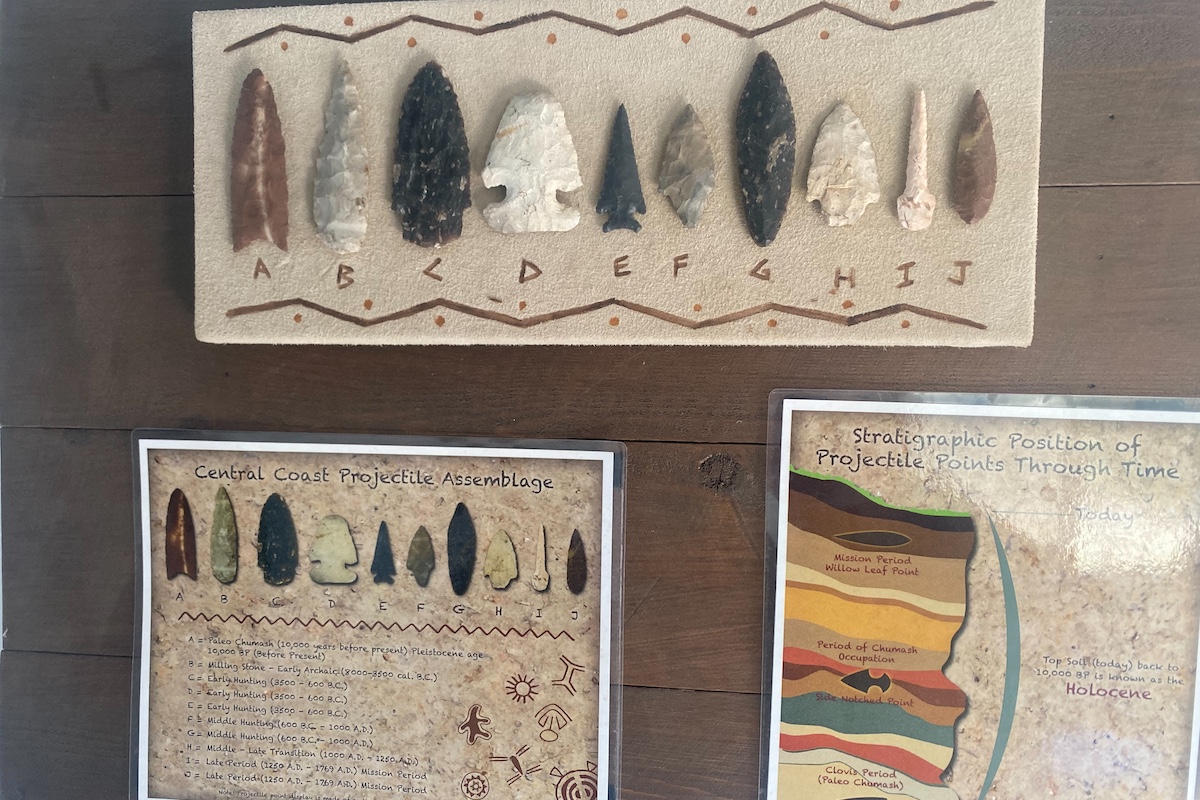 ---
This edition of Full Belly Files was originally emailed to subscribers on February 24, 2023. To receive Matt Kettmann's food newsletter in your inbox each Friday, sign up at independent.com/newsletters.
---
In the late 1990s, I majored in anthropology at UCSB, where my freshman mind was instantly fascinated by contemporary attempts to understand what were then called "primitive" peoples as well as the ever-fascinating insights of archaeology, from China to the Channel Islands. For most of my college years, I thought I'd spend my career exploring remote corners of the world as a cultural anthropologist with evolutionary psychology leanings, observing less-developed societies to shed light on the nature of the human condition everywhere.
But a professional writing minor led me to an internship at the Santa Barbara Independent in the spring of 1999, and journalism became my path. Why go to grad school elsewhere and incur eight years of debt to eventually make a mediocre salary, I figured, when I could just start working for minimum wage in Santa Barbara right away? I quickly realized that journalism could achieve similar ends as anthropology, opening even wider doors to explore the human condition, both in my own neighborhood and far-flung corners of the world.
By 2007, wine had become one of my primary beats, and I've ridden that down relatively remote roads as well, particularly here along the Central Coast. But while there's plenty of archaeological connections to wine across the Old World, California's wine scene doesn't tend to scratch my anthropological itch all that much.
So imagine my surprise last month while on a wine country trip to be suddenly placing ceremonial tobacco atop a sun shrine that had been meticulously crafted according to principles of Chumash archaeoastronomy. I was one of the first people, and certainly the first wine writer, to see this rather incredible arrangement, in which a perfectly accurate sundial is surrounded by monthly sunrise markers, a stone seating circle, and astronomical pictographs from cultures across the globe, among other components that I couldn't scribble down fast enough.
I'd been invited there by Karl Wittstrom, a co-owner of Ancient Peaks Winery in Santa Margarita, and his friend Rex W. Saint'Onge Sr., a paleontologist who's dedicated much of the past two decades to researching how much the precolonial Chumash people understood about astronomy. It turns out that I played a role in connecting the two men 13 years ago, when I wrote this article for TIME Magazine about how Saint'Onge determined that a tree carving in San Luis Obispo County was actually a Chumash arborglyph depicting the Ursa Major constellation in relation to the North Star.
Since then, Rex has been connecting a lot of dots between cave paintings, astronomical charts, and ethnographic reports compiled by the famed Chumash chronicler John P. Harrington, who left endless piles of notes that are full of untapped information. With Karl providing the space and some material support, Rex built the sun shrine — and an adjacent moon shrine — as the physical embodiment of his findings. He also gave me a print of a painting called "Splendor of the Sun" that he says properly depicts the Chumash winery solstice ceremony, as relayed in Harrington's scattered files.
My conversation with Rex and Karl got spiritually heavy pretty quickly. They recounted some of the mysterious occurrences that happened during the development of the site, from a charm stone found at Karl's feet after he made a meaningful observation to how the stormy skies opened just long enough for Rex to capture the moon's orientation. "Crazy stuff happens up here," said Karl, as Rex noted that the shrine's hilltop — which overlooks the former site of two large Chumash villages — is the most geomagnetically active spot in the county. It certainly hums with a mysterious vibe.
The sundial itself features the same image as the arborglyph, while surrounding stones reflect pictographs that Rex has seen around the Chumash region. He believes that the Chumash practiced a detailed sort of sun and star religion, but also that most ancient cultures around the planet did the same thing. That's why he installed those other signs outside of the shrine, representing pictographs from places like Sweden and Saudi Arabia.
"The reason they're similar is because it's astronomy — it's the universal religion of the earth," said Rex, who also added three strategically placed Christian crosses nearby. He's not Christian himself, but realized upon reading the Bible with his newfound insights that the crucifixion story simultaneously represented critical components of this universal astronomy religion.
Yes, I know, this is wild stuff, and I must make it clear that I am taking Rex at his word for now. I haven't had a free minute of time to vet his claims, or check on his academic references or speak to the Santa Ynez tribe of the Chumash. He claims Algonquin roots, but Rex says he lived on the Chumash reservation for many years, was adopted into their religion, and is the leader of another Chumash organization, whose members have used the shrine and encouraged him to share these once-secret traditions more widely.
I can certainly say that Rex's proposals are bound to be controversial, perhaps even blasphemous in some circles, from academia to religion. And we haven't even gotten into some of his more earth-shattering discoveries, like apparent human hacking at 40,000-year-old mammoth bones nearby that would upend all understanding of settlement in the Americas.
Down the hill from the shrine, there's also a paleontology museum with amazing sea mammal bones and arrow blades, a circular explanation of the days of the week, and a walking exhibit that explains how many days you've lived based on your age. Karl plans to invite school groups, Boy Scouts, and so forth out here one day to experience what they're calling "A Tour of Time."
Altogether, this corner of the massive Ancient Peaks property is presenting an ambitious, if still somewhat amorphous, program that will trigger eventual visitors to consider themselves and the stars a bit more deeply. If nothing else, the shrine itself is a serious work of art with astronomical lessons and a spiritual sensibility that can be appreciated by all peoples.
As Rex believes, "This is the resurrection of the ancient knowledge, but it's a global knowledge." And, somehow, wine took me there.
---
Sign up to get Matt Kettmann's Full Belly Files, which serves up multiple courses of food & drink coverage every Friday, going off-menu from our regularly published content to deliver tasty nuggets of restaurant, recipe, and refreshment wisdom to your inbox.
---
Grab Your Calendar!
World of Pinot Noir Picks: Going to World of Pinot Noir next weekend and don't have a lunch date? Or still need tickets but don't want to brave the grand tastings? Join me on Friday, March 3, for the Sta. Rita Hills luncheon, where I'll wrangle a bunch of winemakers into telling their stories as the crowd dines on Angel Oak's fine fare. There's also still space available for Saturday's lunch showcasing the wines of Oregon's Willamette Valley.

Want more education? Compare the Sta. Rita Hills to the Yarra Valley of Australia in the Friday morning "Two Continents, One Cool Climate" panel at 9:30 a.m. with Brewer-Clifton, Giant Steps, and Food & Wine's Ray Isle. And for those who want to toast a recently passed legend, opt for Friday night's dinner to honor Josh Jensen, the founder of Calera Winery. I'll be there too.
Women Winemakers Selling Out Fast: Act now if you want to taste the liquid wares of more than 30 female vintners on Sunday, March 12, at the recently unveiled Mattei's Tavern, which hosts this year's Women Winemakers Celebration. Buy tickets here.
Friday FEASTS @ peasants FEAST: The Michelin-nodded Solvang eatery peasants FEAST is hosting two Friday Feasts on February 24 and March 3, 5-8 p.m., which will be the first dinner service of any kind that they've offered since opening in April 2020. Expect a la carte fare like radishes with pastrami tallow, Hope Ranch mussel toast, their private label caviar on chips, lots of salads, rockfish with strawberry fennel sofrito, and even pork cheeks and fried chicken. No reservations, so head in to check it out. Updates on Instagram here.
Ojai Food & Wine Weekend: The coolest culinary kids from Los Angeles and beyond can't stop coming to Ojai, so the Ojai Valley Inn is throwing the first-ever Ojai Food & Wine weekend in late October to capture all that zeitgeist in one big festival bite, sprinkled with more than 50 star-power chefs and 100 wineries. The cast is actually rather mind-blowing, ready to rival Aspen's annual event. Tickets packages go on sale March 1. See ojaifoodandwine.com.
From Our Table
Here are recent stories you may have missed:
Callie Fausey got the (deli) scoop on the sandwich not-quite-wars at the corner of Chapala and Micheltorena, where South Coast is out but Three Pickles is in. (This, incidentally, triggered an internal Indy debate on which is better….) Chow on that here.
Tyler Hayden put on his food-writing cap to brunch at Costa Kitchen and Bar down on the waterfront inside the Hyatt. Was the Benedict the right call? Check for yourself.
Bubbles and bivalves isn't just a World of Pinot Noir after-party — it's a significant part of the menu at We Want the Funk, a new spot in the Funk Zone. Read my report here.