Arts & Entertainment
Jack Johnson and Snoop Dogg Are Back in the Golden State at Cali Vibes Festival
A California Melting Pot of Everything From Reggae to '90s Hip-Hop and Beach-Inspired Tunes Took the Stage at Cali Vibes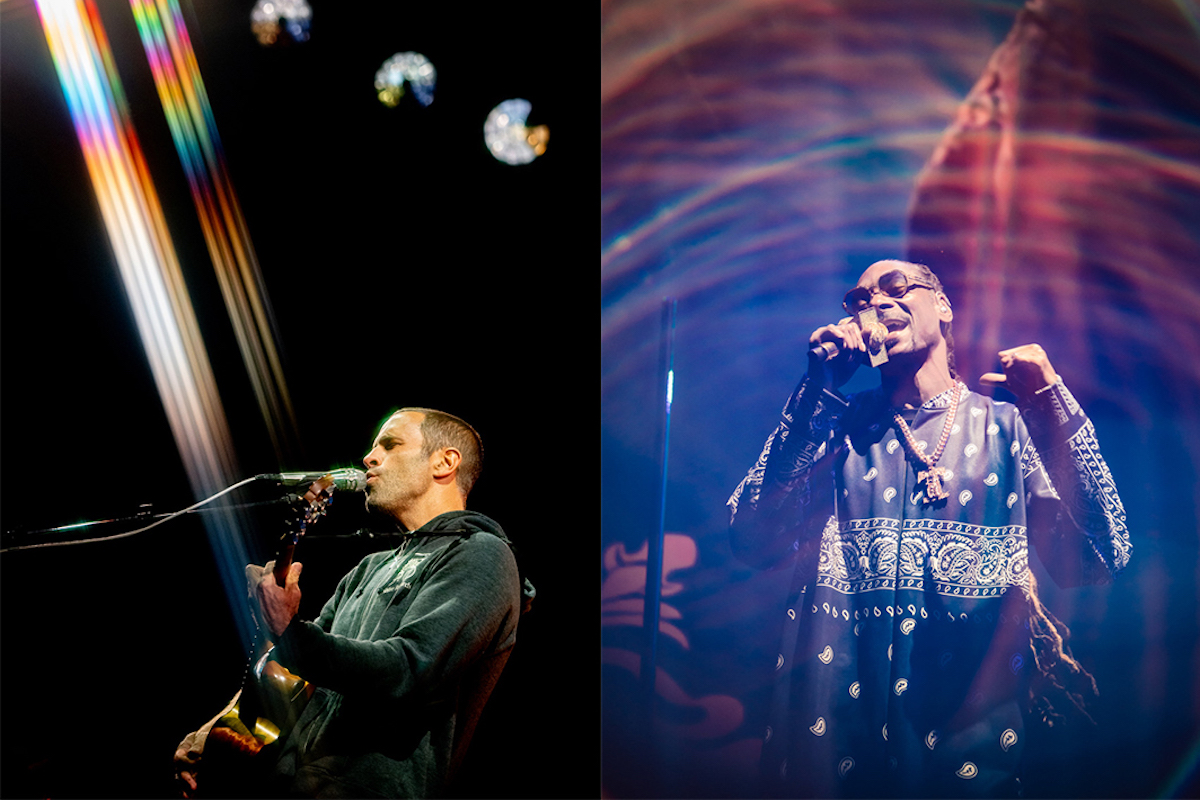 On a brisk weekend in late February, a music festival commenced with quite the surprising lineup. Rebelution, a tight-knit reggae band with easygoing melodies and passionate lyrics, headlined the night of Friday, February 17. Rapper Snoop Dogg was slated to close out Saturday, February 18, a hip-hop and pop culture legend who recently played the Super Bowl. And on Sunday, February 19, the main stage set aside a lengthy hour and a half for the soft-rock deity of beach towns, Jack Johnson.
So then begs the question: What do these artists even have in common?
True to its name, Cali Vibes brought together the best of the best in music from California to headline its festival stage. Rebelution was formed in Isla Vista in 2004. Jack Johnson is known for referencing the area he went to college in, Santa Barbara, in many of his songs. And, best of all, Snoop Dogg truly gave a hometown performance, hailing from the exact city the festival took place: Long Beach!
Near a beautiful ocean view, festival-goers could watch the sunset behind the early evening acts' stages, like I was able to with J Boog. His set was infectious, getting groups of people on their feet to sway to the gentle, pop-friendly beats that are classic to his discography. One of my favorite sets of the weekend was from Dirty Heads, a reggae band from Huntington Beach, who are diverse enough in their sound that I heard them on both pop and rock radio stations in the car growing up. They gave an exciting, vocally tight performance where each singer in the band had a chance to shine, and they blended together without overpowering each other. They played crowd favorites "My Sweet Summer," "Lay Me Down," and "Vacation." Another highlight was from Rebelution, who brought a crowd-pleasing show complete with fireworks.
The two performances with the largest crowds were the top names on the poster lineups, Jack Johnson and Snoop Dogg. The latter gave a show-stopping performance, starting with a video of him walking down a hallway, then coming onto the stage in the same comfortable getup as the onstage video. Pole dancers surrounded him, as per usual for Snoop, doing insanely difficult moves like dancing on each other's legs, upside down, in heels. He played a dozen hit songs, highlighting how truly impressive his career has been thus far. The crowd sang along to each word of "Boyz N the Hood," "Doggystyle," "Young, Wild & Free," and "Drop It Like It's Hot."
One of the most memorable moments of the weekend was Jack Johnson, who romantically changed the lyrics of his song "Do You Remember" from "over 10 years have gone by, and you're still mine" to "29 years" about his marriage to his wife (the muse to his most epic love songs), which was met with rapturous cheers. He closed the weekend solo on his acoustic, in his element, by playing his autobiographical song "Willie Got Me Stoned and Stole All My Money," (which he explained hilariously chronicles the night he lost all of his money to Willie Nelson) and "Angel." "Angel" then led to his hit "Better Together," as one by one, more instruments trickled in until the full band was onstage and joining in. And true to the tune, although Johnson seemed comfortable on stage alone with just him and the guitar, the joyous smile that broke on his face when he saw his bandmates walk on stage to join him again was evidence that sometimes we really are "always better when we're together."