Theater
Review | 'A Comedy of Tenors'
Opera Farce from the Santa Barbara City College Theatre Group Is Funny but Predictable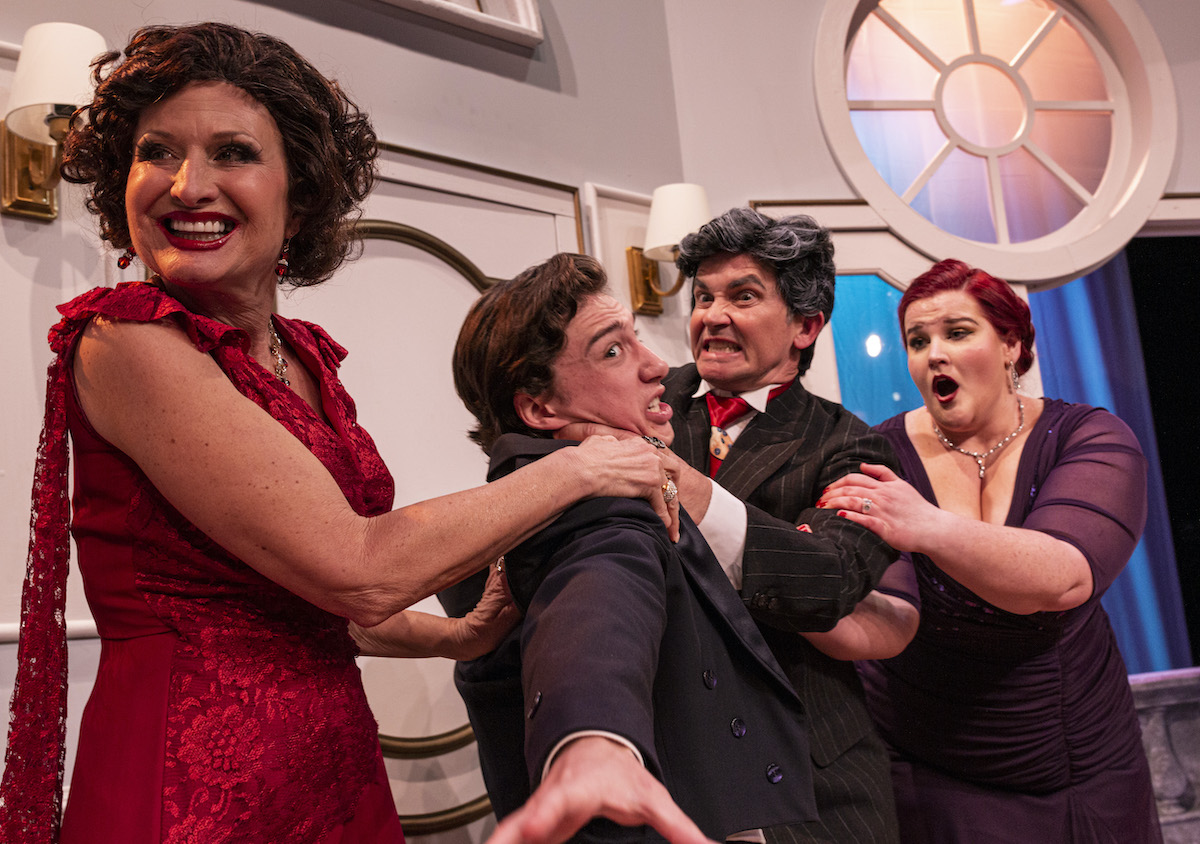 Ken Ludwig's A Comedy of Tenors, presented by the SBCC Theatre Group and directed by Katie Laris, is an averagely funny comedy that yields some definite laughs (and some groans) despite a heavy degree of predictability. The performances are strong, the set is lovely, and the stagecraft is handled well, but the story and the style of humor are tired.
Tito Merelli (Justin Davanzo), the world's most famous tenor, is performing a concert in Paris. He overhears part of a conversation that leads him to believe his hilariously histrionic wife (Felicia Hall) is having an affair. Tito quits the show in a rage, and manager Saunders (Sean O'Shea) pulls in a ringer to replace him: Beppo (also Justin Davanzo), a bellhop who looks like Tito, sounds like Tito, and is willing to go onstage in Tito's place.
Two Titos running around provide exactly what you'd expect: There's mistaken identity. There are sexual romps in which one party is lying about their identity (slightly cringey). Tito's wife, daughter (Grace Wilson), former girlfriend (Tiffany Story), and another performing tenor mistake the bumbling, wildly enthusiastic Beppo for Tito, leading to misunderstandings and assumed infidelity (with dramatic, yet anticipated consequences). It's executed well, except for one slippery opera lip sync (has RuPaul taught us nothing? Know your words, even if they are in Italian!).
Props must be given to Davanzo, who plays both Tito and Beppo, and who probably runs a 5K throughout a production of continually entering on stage right as one character, and moments later entering on stage left in a new costume as another character. He nails it. Props also to Tiffany Story: She's perfect as the brassy, Russian ex-girlfriend with a heart of gold and a libido of fire. The show is exactly what you'd expect, and if farce is your favorite, you'll enjoy SBCC's A Comedy of Tenors, running through March 18.