Arts & Entertainment
Once Upon a (Show) Time in Santa Barbara
Directing Four Shows at Once — Including 'Once' — Is a Joyful Juggle for Samantha Eve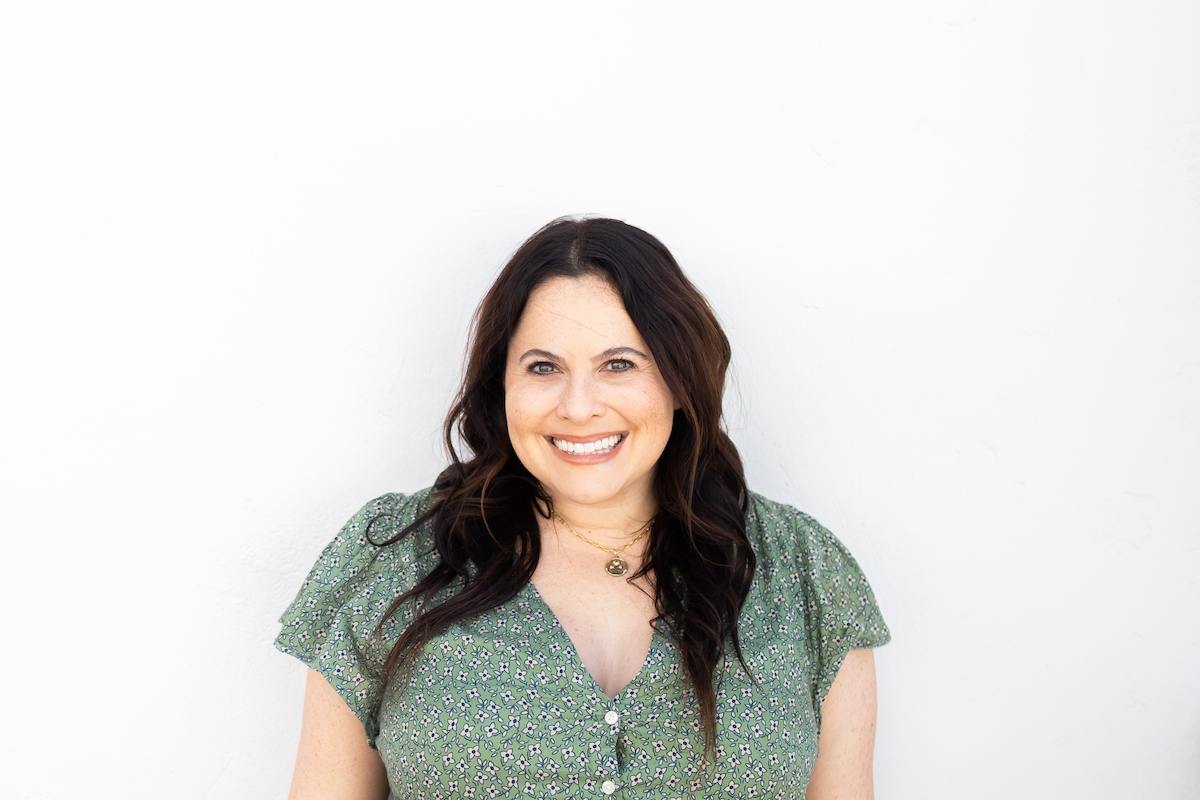 Once upon a time, there was a little girl named Samantha Eve who grew up in Goleta and fell truly, madly, deeply in love with musical theater. That love took many forms over many years, from dance classes at Santa Barbara Dance Arts to starring in Showstoppers, Santa Barbara Youth Theater, and Stage Left shows, and summer programs at the Rubicon and Idyllwild. She went to NYU's Tisch School of the Arts — to study musical theater, of course — and paid her dues for a few years, auditioning days and working nights as the coat check girl at Thomas Keller's three-Michelin-starred Per Se, among other gigs.
She sweetened her New York life by learning to bake and starting a cupcake-centric side business, Violette Bakeshop. But after a while, the Big Apple began to feel a bit rotten. 
"I love New York. As soon as I get off the plane, I feel like I'm home. But living that life in New York was exhausting, because you keep feeling like you're waiting for somebody to tell you, 'Okay, you're an artist. Now you get to do your art.' There's these gatekeepers of sorts that just control that process. It was very frustrating to feel like it wasn't really in my control to do what I love to do," said Eve.
Around 2009, she decided to come home to Santa Barbara, where her parents (Salli and Irwin Eve of Occhiali Eyewear fame) still lived. She had no intention of continuing to pursue her theatrical dreams.
But she found she missed watching live theater. "I didn't see a lot of shows that I loved being performed." She's got a particular affection for lesser-known contemporary musicals, and soon she was advertising on Craigslist with a pitch that was basically, "Hey, kids, let's put on a show."
That first show was Reefer Madness. "I didn't know I was starting a theater company. I just thought I was doing a show to reach out to people in the community that had similar interests," says Eve. "The energy, the people … it was a lot of work. But when it was done, I was like, 'Okay, what are we doing next?'" she says with a smile.
After a couple of shows — with some advice and assistance from the late Michael Towbes, whose granddaughter was in Spring Awakening — Out of the Box Theatre Company was officially on the path to becoming a full-fledged nonprofit.
They've averaged two musicals a year ever since. From Tick, Tick… Boom! to Fun Home, Heathers, and Bloody Bloody Andrew Jackson, there have been more than 20 productions to date, with the latest, Once, set for April 14-23 at Center Stage Theater. Based on the 2007 film, Once, in addition to beautiful music and a refreshing love story, also has the distinction of being the only show to have music that won an Academy Award, a Grammy, an Olivier, and a Tony.
Eve was in the heat of rehearsals for Once when she and I met last week, but that wasn't the only thing keeping her busy. She's also the performing arts teacher at Cold Spring Elementary, Bishop Diego High School, and Anacapa School (her alma mater, where her mother once taught theater), which means that in April and May, she'll also be directing student productions of (respectively) Newsies Jr.; You're a Good Man, Charlie Brown; and Nightfall with Edgar Allan Poe.
"I mostly worry that I'm going to bring the wrong script," she laughs. "But I love it … and working hard is one of those things where it's just sort of like what you have to do in the arts to DO the arts."
She continues, "I never would have imagined that I would be running a theater company. I never thought that I would find my way to directing. It just wasn't something that I was interested in. I just never really thought it was a door that I could go through. So when I started doing it, and I realized how much I loved it, it was just delightful."
Out of the Box Theatre Company presents Once April 14-23 at Center Stage Theater (751 Paseo Nuevo). See centerstagetheater.org.