Arts & Entertainment
How Depression Saved Kyle Nicolaides Life
From Rock Star to Author, How Santa Barbara Native Kyle Nicolaides Learned to Ditch Old Dreams and Find New Ones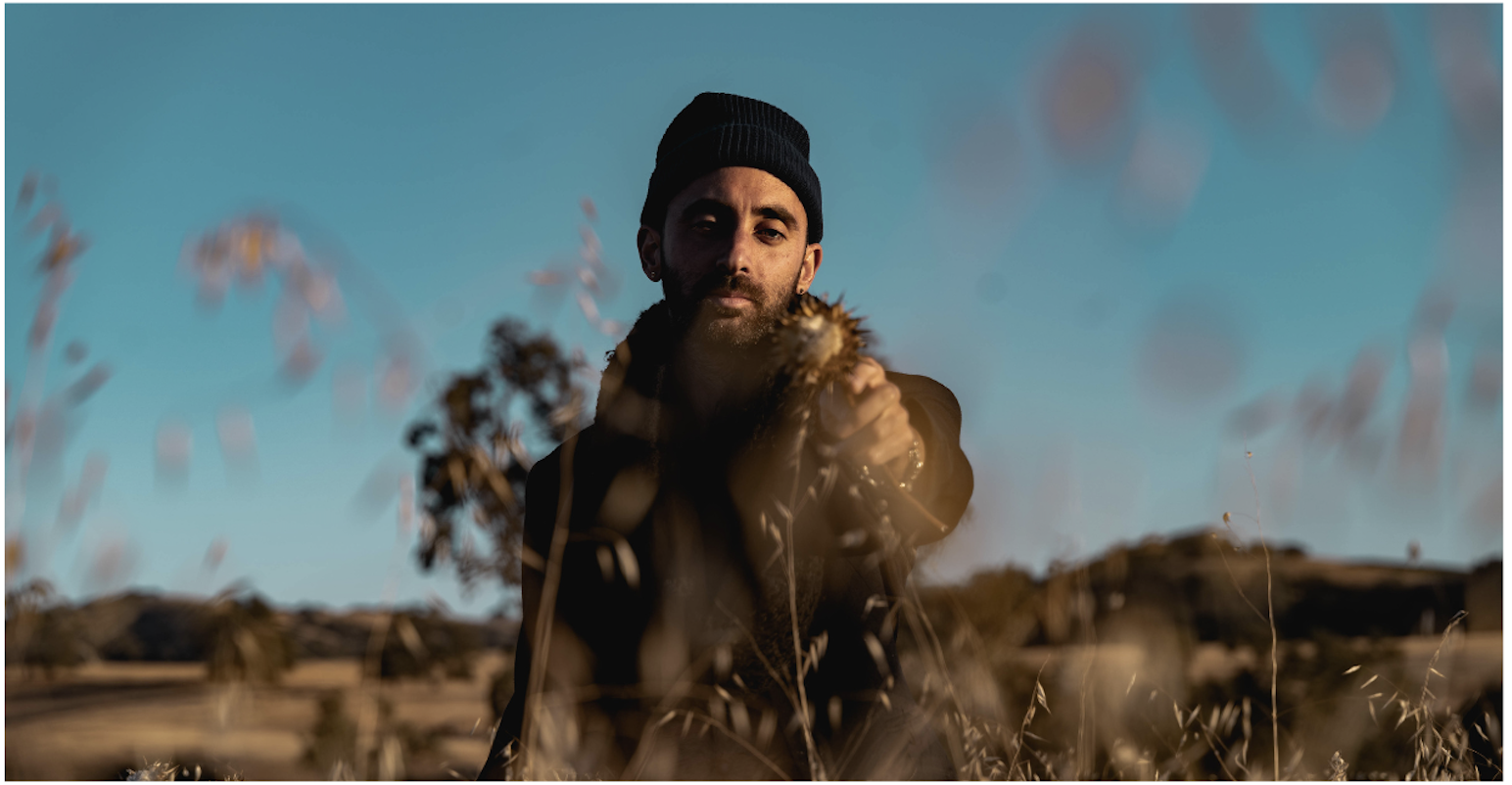 For Kyle Nicolaides, becoming a famous rockstar was the dream. And, unlike the rest of little kids who share that same aspiration, he did it. Except he was miserable and depressed the entire time.
"As a man dealing with mental health and being depressed, I had a lot of shame. I thought if I admitted that I was struggling or if I admitted that I was depressed, it meant something was fundamentally wrong with me. That fear of 'if I admit this it makes it real,' that kept me from getting help," said the Santa Barbara native.
Nicolaides and his band, Beware of Darkness, toured the world and played with bands like the Smashing Pumpkins, Cage the Elephant, and Jane's Addiction. Nicolaides had made his seemingly perfect dream come true — he was the lead singer of a very successful rock band.
"I thought if I became famous and made money then my life would mean something more or matter more."
At the same time, Nicolaides began to realize that the things he thought he wanted were not aligning with how he was feeling, and, after six more years of touring with Beware of Darkness, Nicolaides left the band he created to focus on his mental health.
"We were doing all these great things, like Conan and playing with all these bands that I loved and playing around the world and realizing that I was still depressed and something wasn't connecting. It was hard for me to celebrate any of these wins."
Leaving the band he created was one of the hardest things he's ever had to do, and once he did, he no longer knew who he was. Tying his identity into external things, Nicolaides felt a sense of isolation and disparity within himself from the band breaking up, which he talks about in his book Thank God For Depression: Make Depression The Best Thing To Ever Happen To You.
"My entire identity was wrapped up in being a rockstar, so if we didn't sell tickets to our shows or if our song didn't get on the radio or if we didn't get a tour, I felt like my life didn't matter. I was trying to get something out of music that was kind of graspy and needy. It was a real bumpy ride …. Where you get your identity from is so important. For ten years I got my identity from external things, like fame and success and being a guitar player. You can't be grounded in that because there's never enough if you're looking to be filled in that way … one of the biggest shifts for me was changing where I got my identity from and that changes everything else."
Once a rockstar and now feeling like nothing, Nicolaides got sober, got on antidepressants for six months, and, what he claims as the most important thing, got off antidepressants and began participating in ayahuasca ceremonies, which he plays music for now.
"I've been playing in ayahuasca ceremonies for the past year. It's the most meaningful and blissful thing I've ever done. I don't play in a rock band anymore, I play in healing spaces. It feels completely in alignment with playing music to help people heal."
Thank God For Depression: Make Depression The Best Thing To Ever Happen To You originally began as a blog post entitled "Ten Things That Helped Me With Depression," but when Nicolaides sat down to write it, he couldn't do it. A little while later he had the realization that the blog post was so difficult because it wasn't a blog post, it was a book.
"No one taught me how to write songs and that turned out pretty well so I said 'okay I'm going to dive in head first and write this book.'"
One year later and the book was finished, along with a fundraiser that raised $23,000 to allow Nicolaides the creative freedom to take the book in the direction he desired. He hopes this book might turn his ten years of struggling with depression into two months for someone else, and show people to speak up and ask for help without feeling ashamed.
And how did his musical history influence the writing process of Thank God For Depression?
"It was completely different but also the same. It's the same because I believe the process of creation is so mystical. I believe songs have consciousness, I believe books have consciousness. As the author or writer, it's our job to show up and trust the process. The book knew who it was just like songs know who they are… But there was a lot more though that had to go into [the book]. It was the biggest project of my life." For more information or to purchase the book, visit kylenicolaides.com.