Living
Refugees Find Sanctuary at Dunn School in Los Olivos
Private Boarding School's Scholarship Program Funds Education of Students from Ukraine and Egypt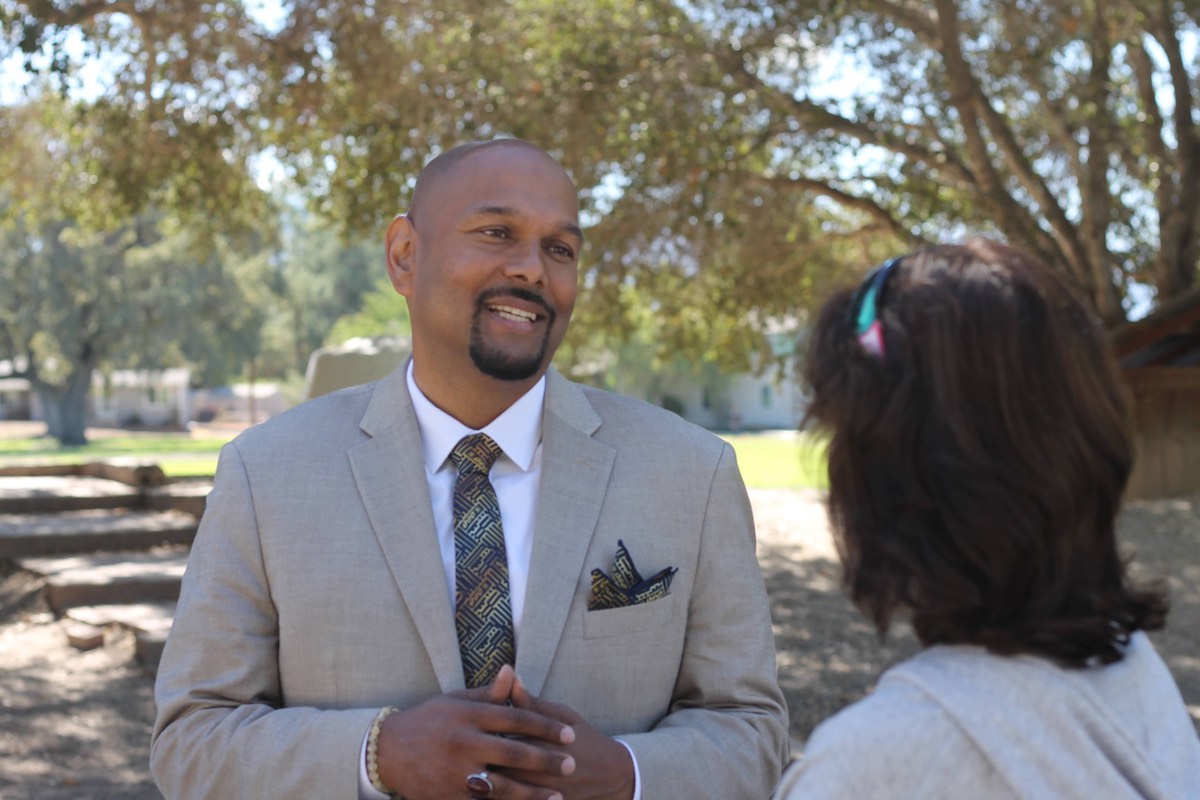 Kalyan Balaven, head of Dunn School in Los Olivos, knows how it feels to be a teenager in need of a place to call home. During his junior high years, after he and his mom lost their home, the only roofs they had over their heads were temporary.
"There's something about when a student's looking for a home that just tugs at me on a personal level that I can't deny," he said, explaining how his own experiences connect him to the private boarding school's efforts to expand its refugee scholarship program. 
Dunn has a decades-long history of taking in students in crisis from around the world and most recently funded the education of five students displaced from the war in Ukraine. Their Ukrainian Emergency Scholarship Fund has supported Ukrainian students such as junior Zlata Mitchell, who came to Dunn before the war started but whose circumstances changed after Russia's destruction of her hometown of Kyiv.
"Dunn just had to become my permanent home because I couldn't go back to Ukraine anymore," Mitchell said.
Late last month, Balaven visited Cairo, Egypt, to meet four students from the Center for Arab-West Understanding (CAWU) applying to Dunn.
"I got kids in a math class with a math teacher who is also a refugee — he is scratching into the whiteboard with a pen that has no more ink in it, trying to write equations that the kids can follow," Balaven said. "But the kids are so hyper-focused; this is their only ticket."
The first CAWU student who applied for a refugee scholarship was notified in early April that he had been accepted. But residential tuition for the private school has a $77,200 price tag; the $140,000 they raised at Dunn's annual gala in March is only enough to cover the travel, room and board, education, and amenities for one and a half students. 
"We would like to continue to try to support more students and provide an incredible opportunity for both the students receiving the scholarship [and] the students that get to be their classmates," said Kelsey Sullivan, the school's athletic director. "But it takes a village; there's only so many financial aid dollars. And, of course, there's so many people that need help."
Balaven said he hopes that Dunn will inspire a new "culture" for boarding schools in the county. "If we could do that in Santa Barbara County, we could inspire other areas like the East Coast," he said. "We have room and board and an opportunity to provide a home for students who are homeless."
For more information or to donate to the Refugee Financial Aid Fund, visit bit.ly/3MIlVux.