Theater
An Evening of Sweet Bluegrass in Santa Maria
PCPA Theater Presents the Musical 'Bright Star'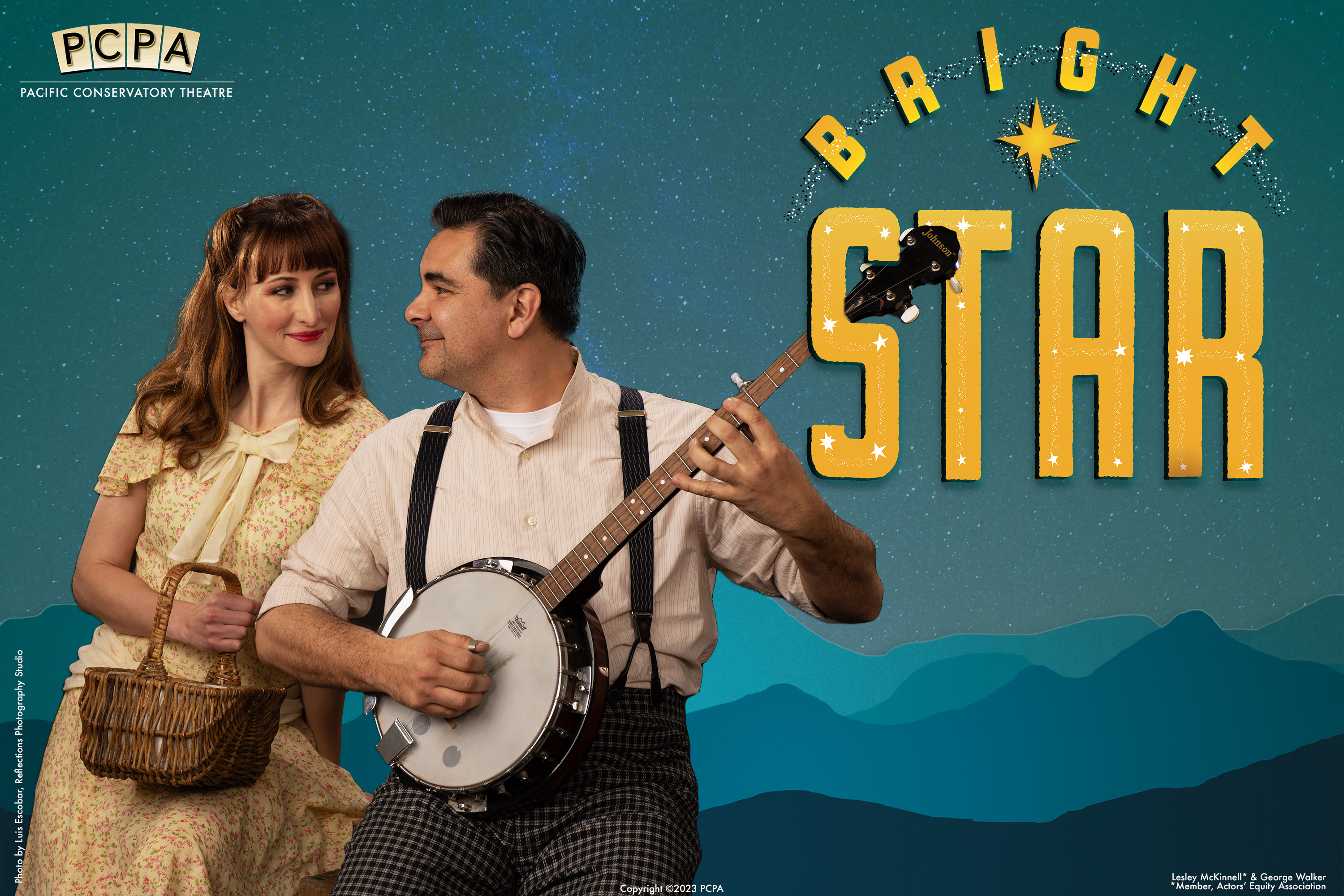 For a harmonious evening of sweet bluegrass, join the Pacific Conservatory Theater (PCPA) for the Grammy- and Tony-nominated musical Bright Star. Set in the Blue Ridge Mountains of North Carolina in 1945, the musical follows the true story of Alice Murphy and takes audiences on a journey of love, heartache, and hope.
"We all have a story to tell, and the stories of our beloved characters in Bright Star remind us of the steadfast strength to be found within ourselves, in the people that surround us, and in our roots," shared director Keenon Hooks.
After premiering at the Old Globe Theater in San Diego in 2014 and opening on Broadway in Spring 2016, Bright Star earned five Tony Award nominations, including Best Musical, Best Book of a Musical, Best Original Score, and Best Orchestrations. Bright Star's music was also inspired by Steven Martin and Edie Brickell's Grammy Award–winning album Love Has Come for You.
With a live orchestra featuring professional musicians, resident artists, and students, Bright Star invites audiences to enjoy the original score and rediscover the meaning of home.
Bright Star plays in the Marian Theatre (800 S. College Dr., Santa Maria) April 27–May 14 and in Solvang Festival Theater (420 2nd St., Solvang) July 7-23. General admission tickets start at $25. To purchase show tickets, please visit pcpa.org or call the box office at (805) 922-8313.