Music
Academy Bounty on the Horizon
Music Academy's Dense Summer Roster of Classical Music in Santa Barbara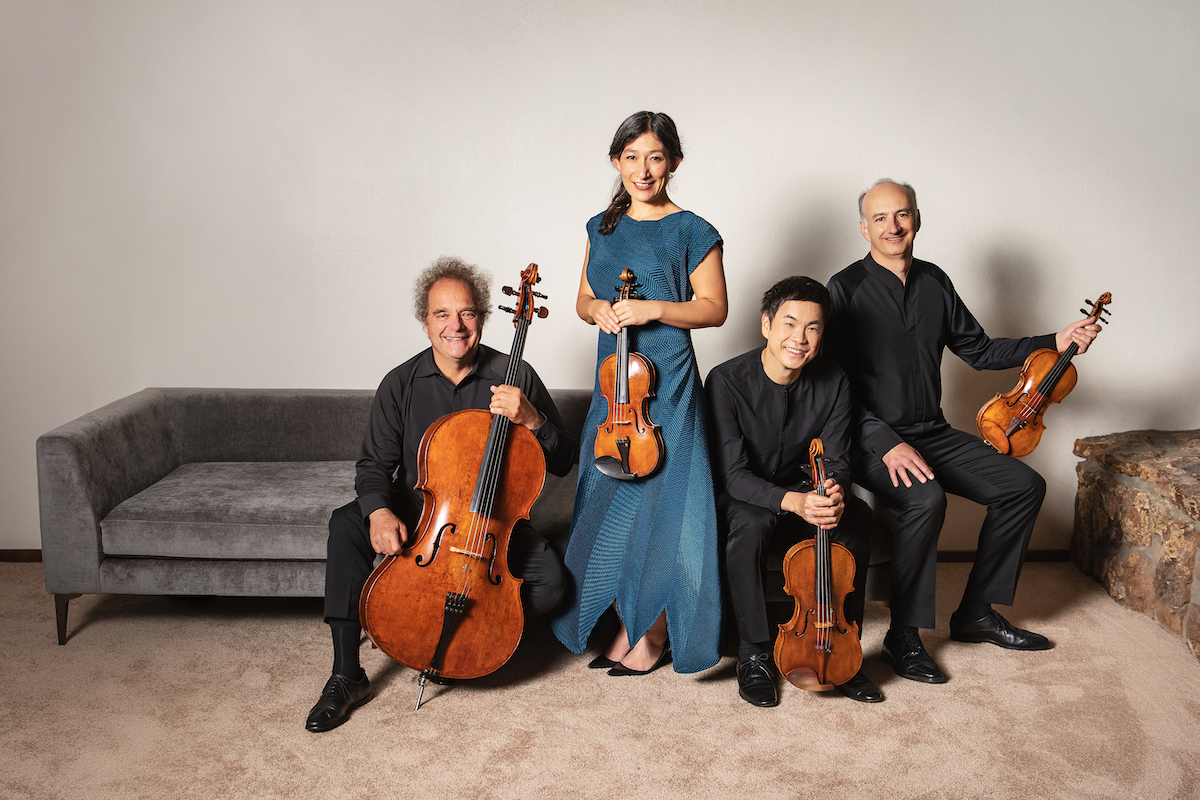 While it has been said that Santa Barbara lacks the change of seasons experienced in other parts of the country and globe, it's a different story in terms of her classical music seasons. After the perennial September-to-May concert season comes to a close, summertime brings on the dense, world-class bounty of offerings and temptations courtesy of the Music Academy. For two months, which would otherwise amount to a cultural hiatus for classical music, Santa Barbara is privy to a flow of international artists, public-invited masterclasses, and a general serious music ambience and focus.
From the educational angle, visiting "fellows" are carefully picked from a huge list of applicants and invited to town, without charge. These young, emerging musicians — some already in gear in their careers — also become performers worth savoring in the Academy Festival Orchestra, the weekly Picnic Concerts, high-profile opera, and elsewhere.
Last year, the first fully fledged and live, in-person festival since the pandemic's restrictive reign, the Academy celebrated its significant 75th anniversary. Along with a stellar program, the organization launched into the milestone year with new branding and a slimmed-down name — simply the Music Academy, versus the Music Academy of the West (with its clumsy acronym MAW).
In the 76th year, one major change-up is at the top. This is the swan song season for President and CEO Scott Reed, whose 13-year tenure has seen an enriching expansion of the Academy's fiscal resources and direct connections with the larger classical music world. Among the Reed-era connections were partnerships with the New York Philharmonic and the London Symphony Orchestra, involving performances in Santa Barbara and providing mentoring roles in these major orchestras for fellows.
As Reed commented in a season-unveiling statement, "this summer's lineup is our most ambitious ever, representing a convergence of legacies and emerging talents. Famed conductors, vocalists, and instrumentalists will fill our campus, creating magic with some of the most promising young classical artists in the world — our fellows.
"This is where energy meets history, passion meets experience, and dreams of the heart meet dreams realized. The results are combustible."
As a kickoff with a cause, the Academy's annual fundraising gala, on June 3 at the Miraflores estate home base, celebrates Reed's career with a program called The Magic of Miraflores. The dinner-concert gala includes noted soprano Michelle Bradley, a Music Academy alumna and now Metropolitan Opera regular; alumna pianist Natasha Kislenko; and the young voices of the still-young Academy-driven choral project known as Sing!
Among new features of the Academy's annual calendar is a String Quartet Seminar featuring the famed Takács Quartet, which once again gives a festival-opening concert at Hahn Hall on June 14. Officially, the festival runs for eight weeks, from June 12 to August 5, with a busy schedule of educational activity and another powerful slate of public concerts, on and off campus. It all closes with a send-off concert at The Granada Theatre, where the Academy Festival Orchestra (always a surprisingly fine ensemble given the fleeting, summer-long status of its lifespan) will perform Richard Strauss's Ein Heldenleben, conducted by Finnish maestro Hannu Lintu.
For the tradition of orchestral Saturday-night concerts at the Granada, the list of visiting conductors this year includes Stéphane Denève, Osmo Vänskä, Anthony Parnther, and JoAnn Falletta.
Another much-anticipated midsummer Academy highlight is its fully staged opera, which this year lands on the ever-popular Puccini feast La bohème, directed by Mo Zhou and conducted by Daniela Candillari (July 14 and 16). Featured vocalists routinely boast a level of talent befitting the Academy's reputation for its voice department — going back to the seminal years, with legends Martial Singher and Lotte Lehmann in charge as mentors. Also on the to-watch-and-listen list, vocal-department-wise, is the world premiere of ascending opera director James Darrah's Cabaret: 1979 (July 27 and 29), following up on last year's Darrah-directed charmer Hahn Hall 1922-2022.
An interesting addition on this year's calendar is a critics' round table (on July 6), led by the New Yorker's Alex Ross, considered to be possibly "America's music critic," along with San Francisco Chronicle writer Josh Kosman and Carolina Miranda from the L.A. Times.
The Mosher Guest Artist recital series, another program launched under Reed's watch, intersects with the new Celebrity Series, featuring Tuesday recitals by famed artists. In the spotlight are returning heroes pianist Jeremy Denk and violinist Augustin Hadelich (who postponed last year due to COVID), clarinetist Anthony McGill and violinist Elena Urioste.
The party tent is being erected, and individual tickets go on sale on May 17 (certain events are hot tickets). Time to mark calendars, perk up our ears, and prepare to be impressed, if the previous 75 seasons are a reliable precedent.
See musicacademy.org.