Q&A with Marsha Gray
Real Estate Rental Scams
Beware of Offers that Seem Too Good to Be True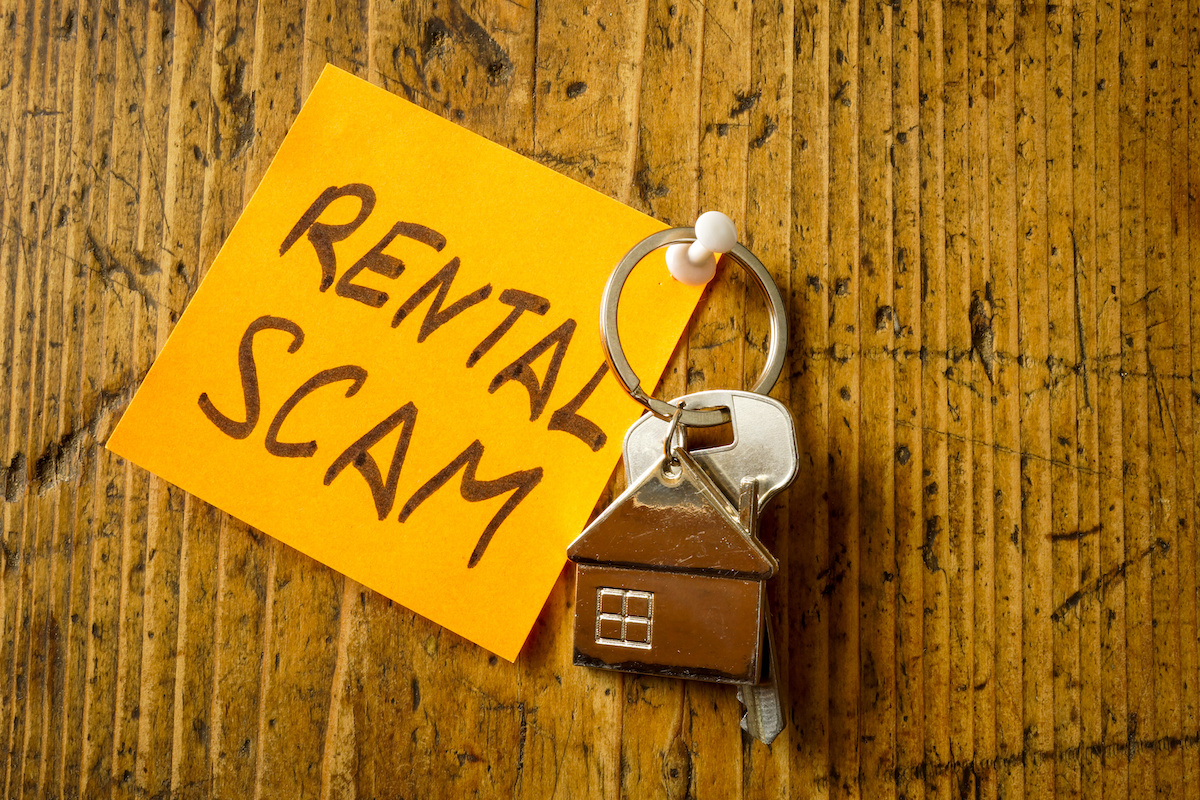 Q: Marsha, I desperately need a larger rental. Twice I've almost been duped by rental scams on Craigslist. Why is this so prevalent?
A: The internet seems to have ratcheted up the fraudsters. All renters need to be wary of offers that seem too good to be true.
Santa Barbara rents have always been high and rentals tight. When I was looking for a rental in the 1970s, the rental scam was "home finders." These were agencies that advertised in the paper and for a $20 monthly fee they would let you know of the "latest rentals" on the market. Many gullible people, including me, paid the fee and discovered the only service these agencies provided was to search the newspapers and provide a dated print-out of homes for rent. It was a low-tech scam, but they raked in money from desperate rental applicants. The scams today are more sophisticated but still prey on the disheartened.
I first became aware of recent rental scams when I was holding an open house at a condo that was for sale on the Mesa. I noticed I had an abnormal number of college-age attendees at my open house. I was getting questions like, "How much deposit do you want? When can we move in? Will it be month to month?" Initially, I assumed they were young and inexperienced home buyers. I asked a particular group who their real estate agent was. They had no agent and had seen my ad on Craigslist. I realized they were seeking a rental and not a purchase. I searched Craigslist and there were my beautiful photos on the Craigslist rental site. The three-bedroom, two-bath ocean-view condo was listed to rent for about $1,000 below the market rate.
The ad said the owner lived out of town and really wanted to rent to great tenants who would take care of his property. He knew the rent was low, but he was renting it himself as he hated dealing with property managers. He strongly encouraged potential tenants to fill out the rental application and send in a $1,000 deposit to secure the rental.
I reported the scam to the Santa Barbara district attorney's office and to Craigslist. Craigslist promptly took the ad off the site. Yet, like ever-returning cockroaches, scammers will keep posting the ads back on Craigslist. The faux owners can be anywhere in the world and are impossible to track down. Since that first condo experience, almost every listing I've had has shown up on Craigslist as a rental.
You might think a "for sale" sign in front of a supposed rental would be a red flag to people. The typical explanation given is that the home had been on the market, but the owner became disgusted with his greedy agent and decided to rent his home to some good people. The scammers also target potential tenants who live out of the targeted area and will rent the home sight unseen.
One other warning: the scammers aren't just collecting deposits; they are also trying to steal identities. The applicants are asked to fill out an application with all their personal information, such as bank account, Social Security number, assets, and referrals.
When renting a house, always meet a real person at the home and verify who they are.
It is sad that we must now maintain a wary eye on everything. It's the trade-off we make for the many conveniences of the World Wide Web.
Marsha Gray has worked in Santa Barbara real estate for more than 25 years. She works at Allyn & Associates, where she helps her clients buy and sell homes and with lending services. To read more of Marsha's Q&A articles, visit MarshaGraySBhomes.com. Contact Marsha at (805) 252-7093 or MarshaGraySB@gmail.com. DRE# 012102130; NMLS #1982164.