Arts & Entertainment
Poetic Connections
An Intimate Evening Celebrating Santa Barbara Women's Literary Voices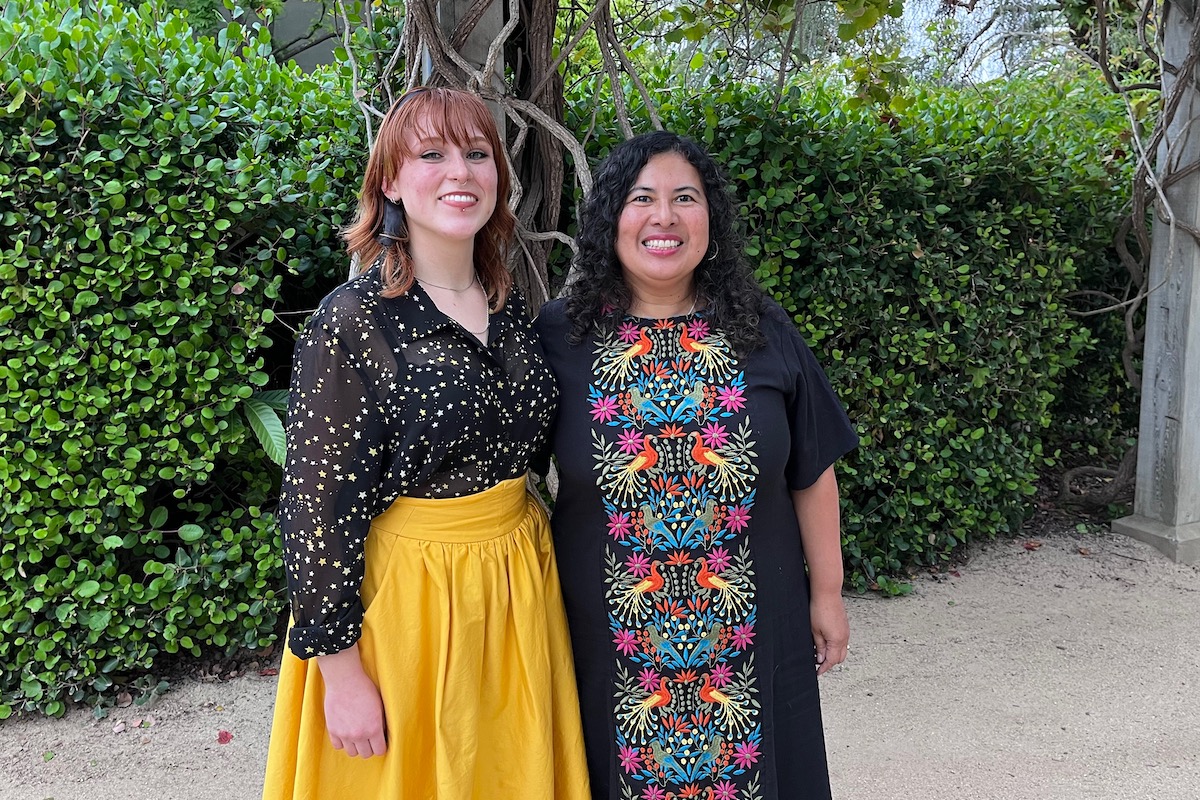 Poetry, by its very nature, is an intimate art form. Featuring readings and dialogue with Santa Barbara Poet Laureate Melinda Palacio and Youth Poet Laureate Madeline Miller, the May 15 Intimate Poetry Pairing was a beautifully nourishing evening matching deeply personal revelations and conversations with a common table of people who care about the written word.
In welcoming guests to the event — presented by Santa Barbara Women's Literary Voices (SBWLV) and the Santa Barbara Historical Museum, which provided gathering space at the Covarrubias Adobe — SBWLV board member Juliet Velarde Betita reflected on some of the pairings for the salon, such as "generations of women's voices … and also pairing of developmental stages of where women are coming from in their lives. I also thought of brown and white pairing and ethnic identity. And then I thought of the best part, which is the pairing of the firsts: the first Chicana Latina poet laureate, and the first young woman called poet laureate."
The contrasts between the work the two poets picked to share that night was an interesting blend between Palacio's deeply personal stories of family and identity and Miller's understandably angry responses to current events such as the reversal of Roe v. Wade. While this represented just a small sampling of what each of them explores in their writing, it did an excellent job of representing the purpose of SBWLV, which is to amplify and celebrate a variety of women's voices and experiences, as well as enhance the work of women writers who share a commitment to literacy, diversity, and social justice.
Elaborating on a discussion about censorship that came after the readings, SBWLV board member Lauren Trujillo said, "We want to provide that space to communicate, to have conversations, and have hard conversations about censorship around a common table, where we can all activate each other and inspire each other to do something about it, or to be ready when it comes."
For information on future literary events, visit sbwomensliteraryvoices.org.