Science & Tech
SpaceX Blasts Falcon 9 Rocket from Vandenberg Day after Scrubbing Launch Seconds Before Liftoff
Among 21 Satellites Deployed in Saturday's Launch Is OneWeb's Next-Gen, Beam-Hopping Broadband Satellite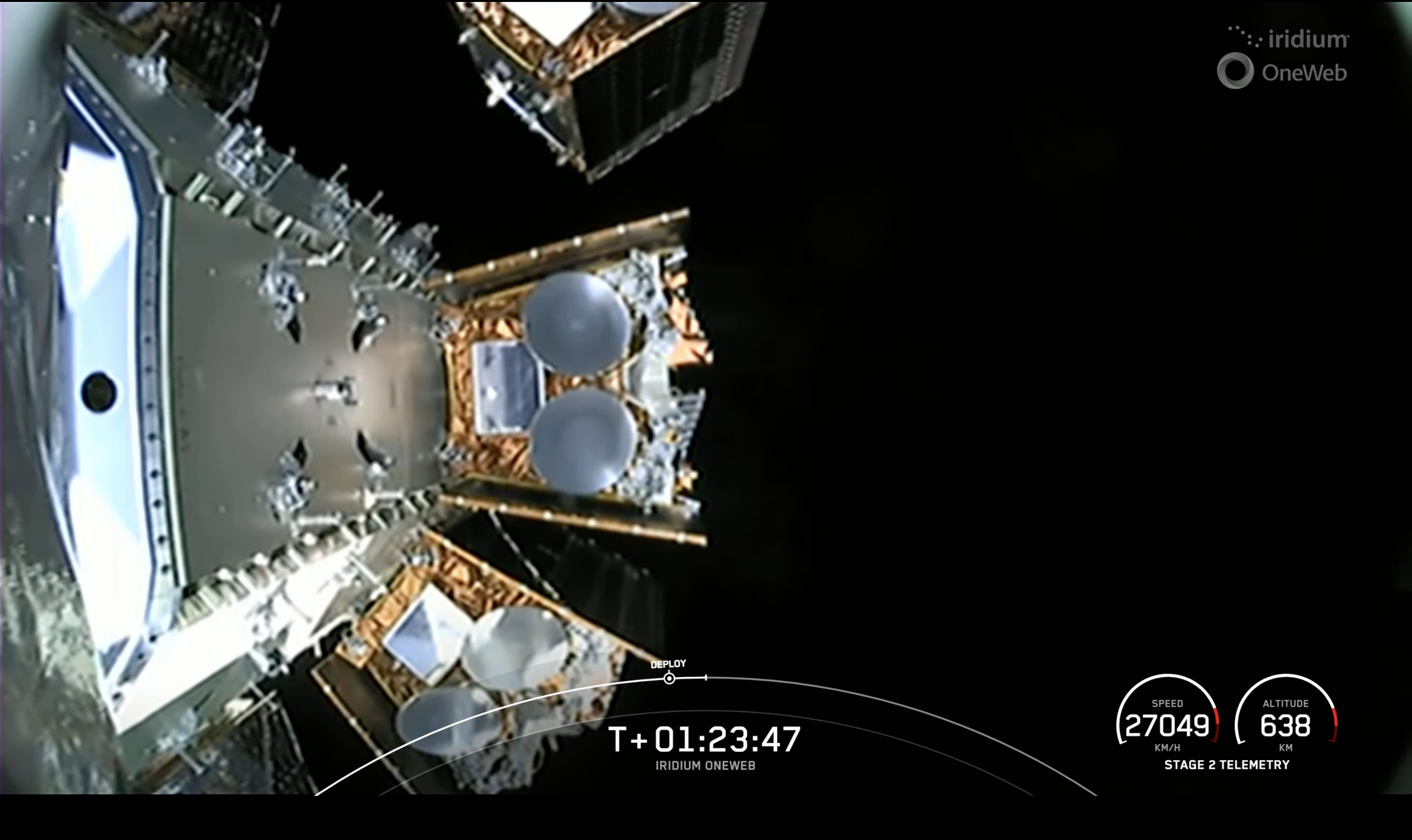 A day after scrubbing its launch just seconds before liftoff, SpaceX successfully launched its Falcon 9 rocket early Saturday morning from Vandenberg Space Force Base in northern Santa Barbara County and deployed a total of 21 satellites —16 for the British firm OneWeb's broadband "constellation" and five spares for U.S.-based telecoms company Iridium. Less than nine minutes after the 6:16 a.m. liftoff, the rocket's first-stage booster returned to Earth and landed on a droneship in the Pacific Ocean.
In separate announcements, Iridium and OneWeb confirmed contact with their respective satellites after the launch.
Included in today's payload is OneWeb's technology demonstration satellite known as JoeySat, "a satellite that will test an innovative beam-hopping capability which will allow satellites to switch between different places on Earth and adjust the strength of the communications signals based on customer needs or demands," according to the company.
Today's launch is OneWeb's fourth with SpaceX and 19th overall and brings the total number of satellites it now has in orbit to 634. "With the addition of the satellites deployed from this launch, OneWeb will increase the resiliency and redundancy in the constellation as it expands services to its growing base of enterprise and government customers," the company said.
Iridium, meanwhile, has now deployed 80 of its 81 satellites, with this launch bringing the total number of spare satellites in orbit to 14, according to the company. "The new satellites launched today will help ensure Iridium's critical services continue well into the next decade, supporting many millions of end users," the company stated.