Education
Santa Barbara Unified State Test Scores Improve but Still Lower than Pre-Pandemic Numbers
Half of Students Tested at or Above Grade Level in English, While Just More than a Third Met or Exceeded Standards in Math in 2022-23 School Year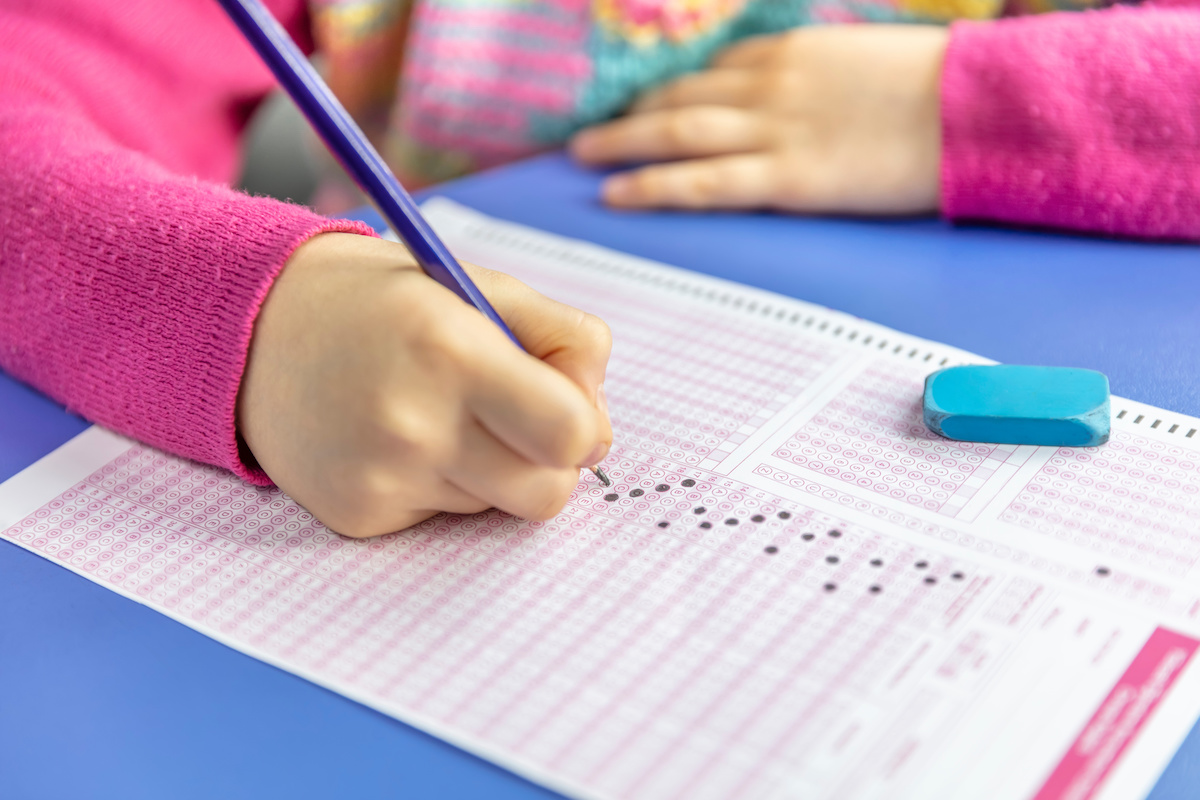 State test scores in the Santa Barbara Unified School District were a source of tension even before the pandemic threw a wrench into lesson plans. Although they're still overall lower than pre-pandemic numbers, preliminary 2022-23 literacy and math proficiency scores show improvement from the 2021-22 school year, prompting a hopeful outlook from the district as it awaits the final report from the California Department of Education in November.
The statewide test, called the California Assessment of Student Performance and Progress Report, measures achievement in English language arts/literacy and mathematics for students in grades 3-8 and 11.
Across all grade levels, English scores jumped by 2.7 percent, from 47.6 percent to 50.3 percent of students testing at or above grade level. Math scores jumped by 2.57 percent, from 35.8 percent to 38.4 percent.
"We're proud of the continued growth in the right direction throughout the district. This trend is a reflection of the professional work of our teachers, faculty, and staff to give 'Every Child, Every Chance, Every Day,'" said Superintendent Dr. Hilda Maldonado.
But English scores are still 4 percent lower than they were in 2019, pre-pandemic, and math scores are 7 percent lower than in 2019, a year when parents criticized the state testing data as "damning."
[Click to enlarge] Credit: Courtesy SBUSD
Right now, the district is playing catch-up, trying to recover from the effects of learning loss on student achievement. That being said, SBUSD has stayed relatively in line with, or hovered slightly above, statewide averages.
Based on the preliminary data, Hispanic and Latino students showed the greatest growth from last year. Latino students represent 60.7 percent of student enrollment, but have historically lagged behind other student groups, the district said.
This year, on average, the number of Latino students meeting or exceeding grade-level standards increased by 8.85 percent in English and 8.3 percent in math, with some schools showing more positive growth than others.
But they were already at a disadvantage when compared to their peers, and even with this year's growth, more than half of the district's Latino students are not meeting grade-level standards in English or math, which hasn't changed since pre-pandemic.
If the proficiency gap for Latino students is an ocean, for white students (who make up 30.6 percent of enrolled students), it's a pond. Last year, the percentage of white students testing at or above grade level was more than double that of their Latino peers.
The district said it has "several initiatives underway" to address the needs of each student, such as building professional capacity in its educators, creating school-specific plans based on the 2022-23 data, implementing standards-based lessons for students in secondary schools, and implementing the new Wit & Wisdom and Fundations literacy curriculum.
The final CAASPP report and complete school breakdowns will be released in November.