Wednesday 8/2
Courthouse Fiesta Tours daily
Meet in the Mural Room for a guided tour of the Moorish-Spanish building. Tours happen every 30 minutes. 10am-3pm. S.B. County Courthouse, 1100 Anacapa St. Free. Call 962-6464.
Missions of Edwin Deakin daily
One of the earliest artists to record all 21 California missions in color, Edwin Deakin visited each mission and made these field watercolor sketches between 1897 and 1899, documenting the missions as they were falling into ruin. His work had a profound impact on efforts to save them before they disappeared forever. Previously thought to be lost to the 1906 earthquake and fire in San Francisco, this permanent collection is one of S.B.'s most valued treasures. 10am-5pm. S.B. Historical Museum, 136 E. De la Guerra St. Free; donations accepted. Call 966-1601. sbhistorical.org
S.B. Mission Docent Tours daily
Trained docents will lead a special tour of the Queen of the Missions. 11am and 1:30pm. Old Mission S.B., 2201 Laguna St. Free-$13. Call 682-4713.
El Mercado de la Guerra daily
Feast on Spanish and Mexican-American foods, shop for crafts and souvenirs, and enjoy live entertainment, all while strolling through this colorful Mexican market. 11am-11pm. De la Guerra Plaza, first block of E. De la Guerra St. Free.
El Mercado del Norte daily
Enjoy Fiesta foods, souvenirs at the Fiesta Bazaar, rides and attractions at the Fiesta Carnival, and ice-cold drinks and live entertainment at the Crazy Horse Cantina. The purchase of a wristband gets you unlimited rides. 11am-11pm. Mackenzie Park, State St. and Las Positas Rd. Admission: Free; wristband: $25.
Crazy Horse Cantina
This cantina inside El Mercado del Norte features a beer garden with live entertainment and is host during the day to Fiesta's battle-of-the-bands competition. 11am-10:30pm. El Mercado del Norte, Mackenzie Park, State St. and Las Positas Rd. Free. Ages 21+ after 5pm.
Fiesta! at Paseo Nuevo daily
Celebrate Old Spanish Days Fiesta with flamenco dance performances and live music in the heart of this outdoor paseo. Noon-7pm. Center Ct., Paseo Nuevo, 651 Paseo Nuevo. Free. paseonuevoshopping.com
Casa Cantina
This annual Mexican-style cantina invites all to relax, sip a cold drink, and celebrate at the home of Fiesta. Noon-midnight. Casa de la Guerra, 15 E. De la Guerra St. Free-$10. Ages 21+. Call 965-0093. sbthp.org
La Fiesta Pequeña
This "Little Fiesta" will have traditional songs and dance from the Californios, flamenco, Spanish classical, and Mexican folklórico. There will also be special appearances and special performances by the 2017 Spirit and Junior Spirit. 8pm. Old Mission S.B., 2201 Laguna St. Free.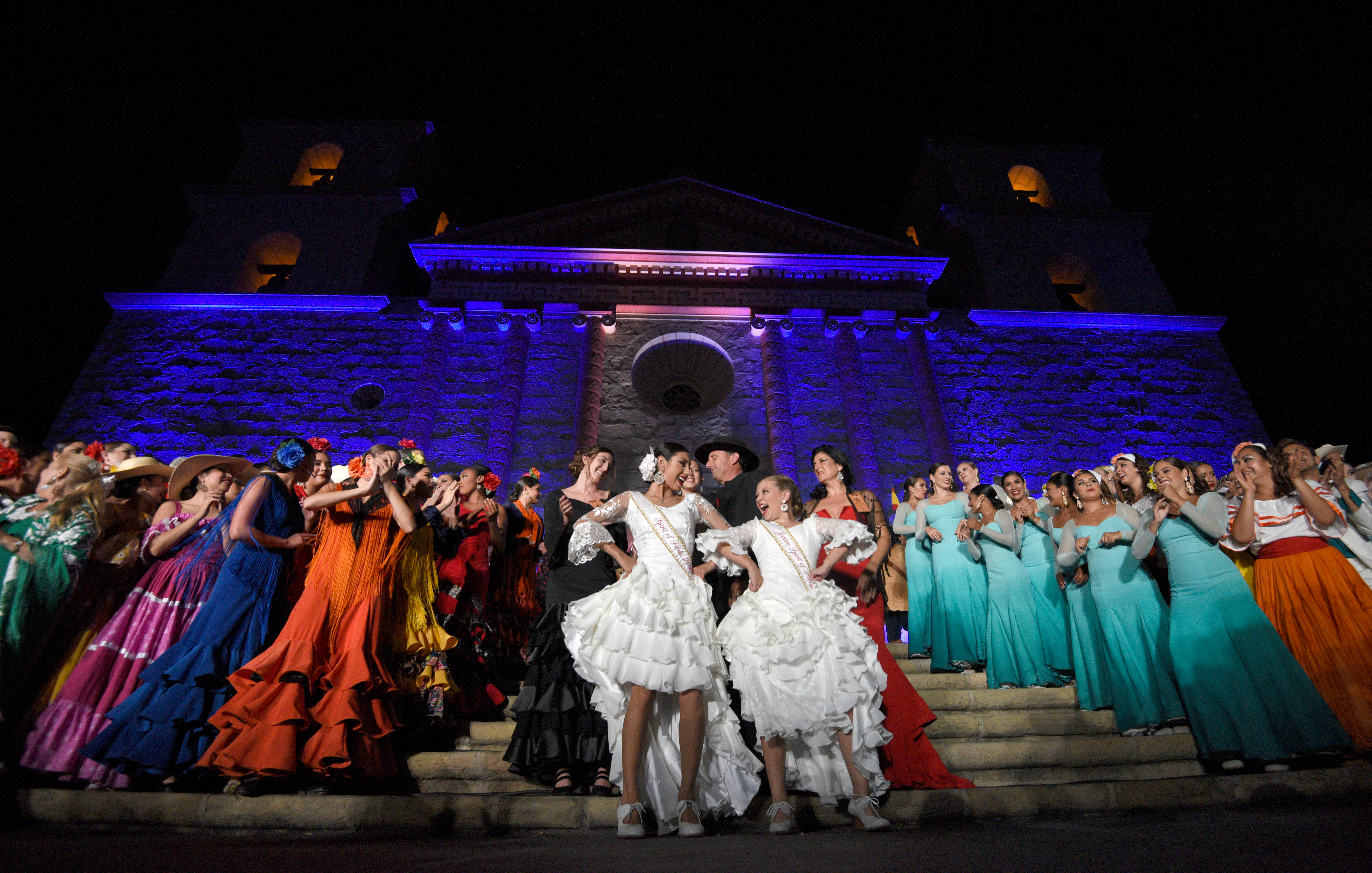 By Paul Wellman