Everything about the Western States 100-Mile Endurance Run sounds absolutely daunting. From the starting line in Squaw Valley, the first few miles ascend steeply to a lung-heaving elevation of 8,713 feet. Then there is a long, grueling, uneven descent in rugged, remote terrain. Along the way, temperatures usually soar above 100 degrees. There are creek and river crossings (wet feet = blisters). If it takes you more than 30 hours to reach the finish line in the town of Auburn, you will not be recognized in the race results.
Yet in the growing population of runners who want to try distances beyond the marathon, thousands of them covet the opportunity to be one of the 369 people allowed to enter the Western States Run each year.
Its lore goes back to 1974, when one Gordy Ainsleigh decided to assay the Western States Trail Ride on foot rather than riding a horse. That led to the establishment of the first official Western States Run, the world's oldest 100-mile trail race, in 1977.
"It's the number-one bucket list item for ultra-runners," said Kris Brown.
Nick Presniakov described it as "our Super Bowl, our Wimbledon."
"For us, it's like Boston for marathoners," said Dave Odell.
Brown, Presniakov, and Odell — men of Santa Barbara's devoted ultra-running community — all beat the odds to get into this year's June 23-24 race. Their names were picked in a lottery of almost 5,000 qualified runners.
Then there's Kate Elliott, who took up trail running here three years ago. "It sounded like a cool race," she said when she heard about the Western States. She went out and entered a 100k (62-mile) race in Malibu last February. By finishing as the second woman, she won a "Golden Ticket" to the Western States.
The race started in the Sierra at 5 a.m. on Saturday. The four Santa Barbara runners streamed over the passes and into the canyons with some 75 international entries and elite ultra-runners from high-altitude training grounds in Colorado and northern Arizona.
When they finished on the Placer High School track that night and the following morning, their achievements were startling:
• Brown came in 10th in a time of 17 hours, 20 minutes, 9 seconds.
• Elliott was the 10th female finisher and 33rd overall in 20:04:38.
• Presniakov was 39th in 20:36:22. He, Brown, and Elliott were awarded silver buckles for breaking 24 hours.
• Odell, one of the older runners at 51, beat the deadline by almost three hours in 27:14:23 to earn a bronze buckle. He was 182nd of 299 finishers.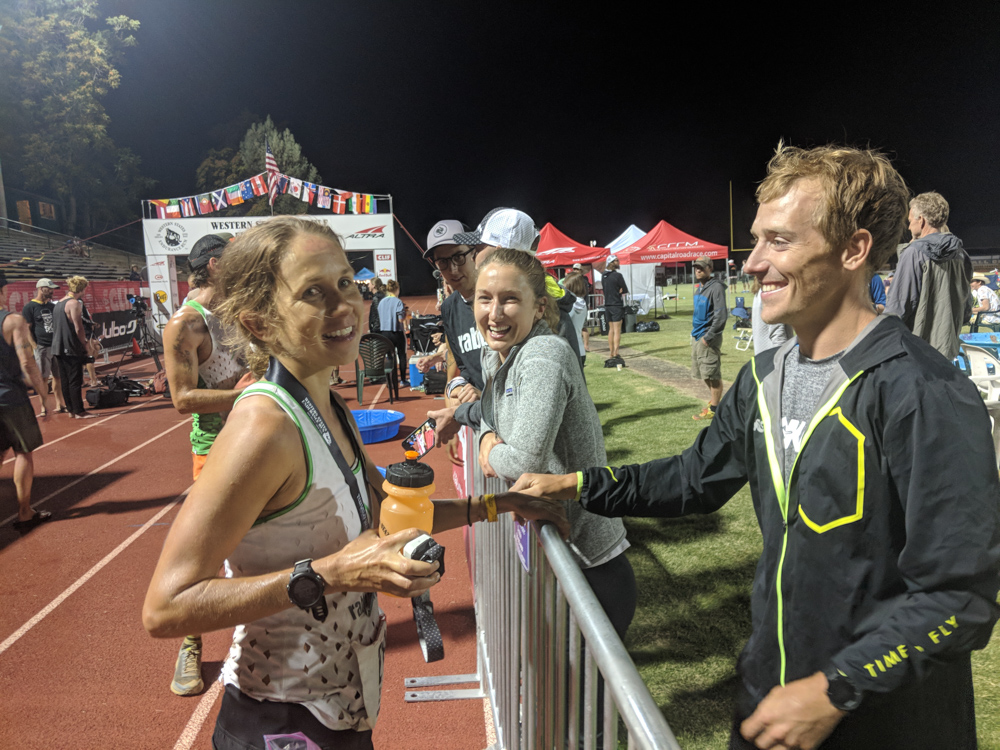 David Silverander