[Update: March 2, 9:38 a.m.] Mandatory evacuation order was lifted as of 9 a.m. today.
[Original Story] The Search and Rescue teams, Sheriff's deputies, and mutual aid personnel who'd waited and watched all night as a mostly light rain fell began to pack up their gear by daybreak. Several inches of rain had fallen, at times just over the half-inch per hour debris flow threshold, but what little mud came down out of the mountains stayed in the creek channels.
The creeks were running as they normally would from the two-and-a-quarter inches that had landed above Montecito by Friday morning, and the only reports of flooding were on State Route 192 at the 1700 block and at Bella Vista Drive.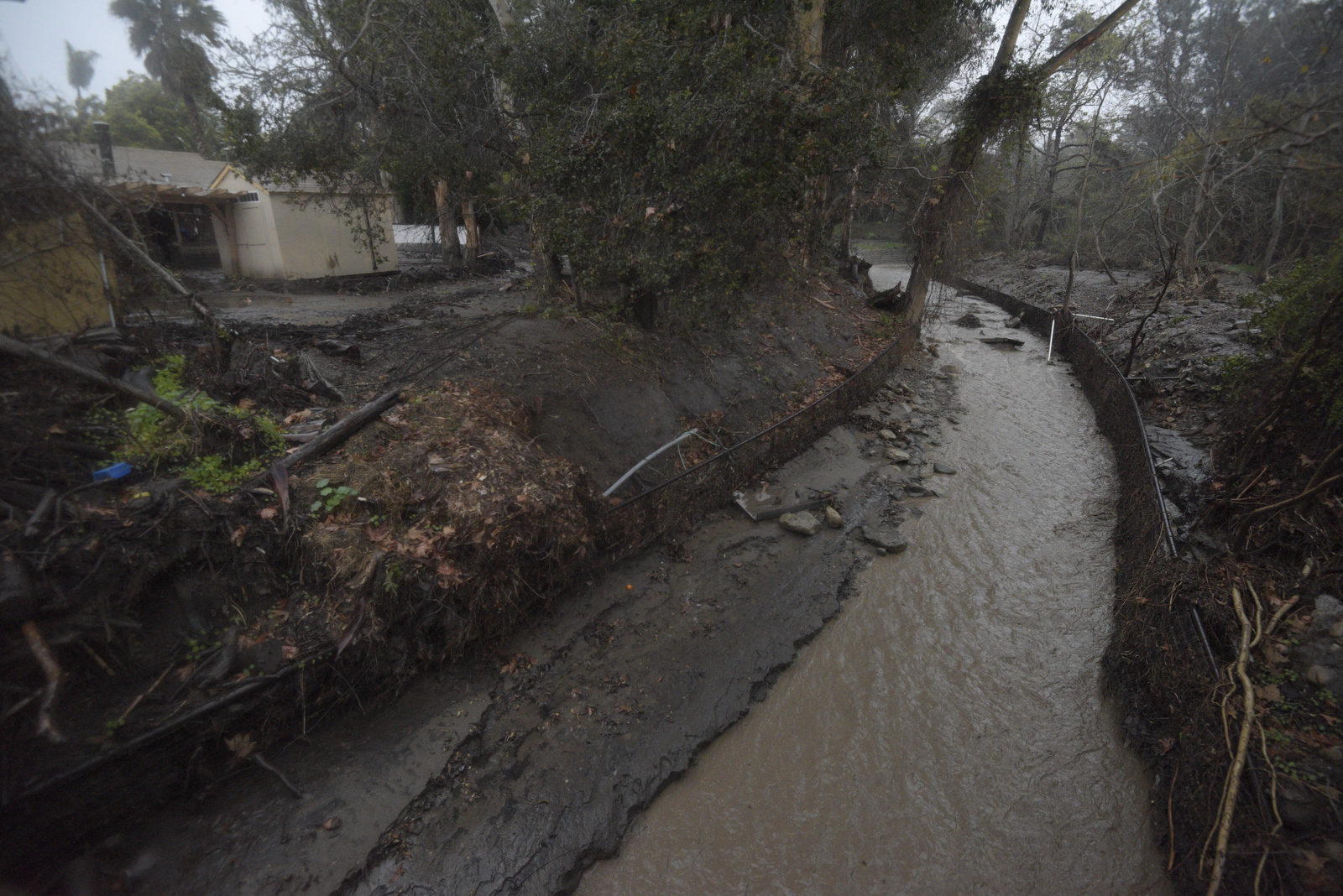 By Paul Wellman