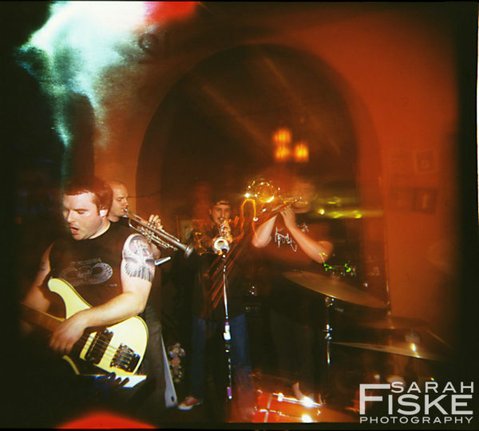 Easter Teeth

"Break Out the Knives"

Musicians
Sound description: Post-punk and neo-soul featuring aggressive vocals, bass, drums, and keys. A brass section often accompanies.
RIYL: Excellence
Email: easterteeth@gmail.com
History
Originally conceived in 2007 as a side project of Springtime is Wartime singer/bassist and drummer under the monicker Larry H. Parker and the 2.1 Million, brothers Tim and Josh Eymann decided to make an honest band out of it in the winter of 2009. With a sharp new band name and a self-titled EP, Easter Teeth embarked on their first West Coast tour, brandishing their two-edged blade of post-punk and neo-soul on the unsuspecting masses. After dedicating themselves to building a loyal fan-base both locally and regionally, including a second West Coast tour, Josh and Tim dug in to unleash their second E.P."Break Out the Knives," now available at easterteeth.bandcamp.com.
Upcoming shows
None scheduled
Formed
2009, Goleta, CA
Influences
James Brown, Booker T. and the MG's, Kool and the Gang, Death From Above 1979, Young Widows, Liars, These Arms are Snakes
Current status
The new EP "Break Out the Knives" is now available at easterteeth.bandcamp.com. Our next show is Sept 7th at Whiskey Richards. Check www.facebook.com/easterteeth for show listings.