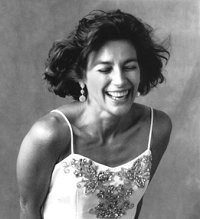 Kimberly Ford
Musicians
Genre: Jazz
Sound description: Ocean-inspired songs and jazz standards on Songs in the Key of Sea highlight Kimberly Ford's beautiful voice and the marine and environmental issues about which she cares. A regular gig at Stella Mare's (where she'll perform on October 10) has made her a Santa Barbara favorite. -The Indy
Web site: http://www.sevensouth.com/recordshop/FordKimb/bio.php
Email: kimberlyford@cox.net
History
FordKimb is a new voice in the Southern California jazz scene. She has been focusing her writing, recording and performing efforts in the Northwest for the past ten years. Table for One, her first album, was released last year just in time for her second appearance at the Santa Barbara International Jazz Festival where she opened for Les McCann. She still tours in Europe, the Northwest, and Canada but the Southern California area is now home.
She has written and recorded for film and radio. Kimberly was featured in the fall in the Santa Barbara Independent as the "Who's Hot" pick for September 2006, and was featured in the Holiday addition of the Santa Barbara News Press entitled "Holiday Divas". Ms Ford has studies with world class jazz vocalists Jay Clayton and Sheila Jordan. She has attend the Bud Shank Port Townsend Jazz Workshop in Port Townsend, Washington as well as being selected by jury to study at the Banff Center For The Performing Arts Vocal Jazz Workshop in British Columbia, Canada this past spring.
Ms. Ford is currently performing with her trio at, Stella Mare's in Montecito, and at many private functions.
(Disbanded)
Formed
Santa Barbara, CA