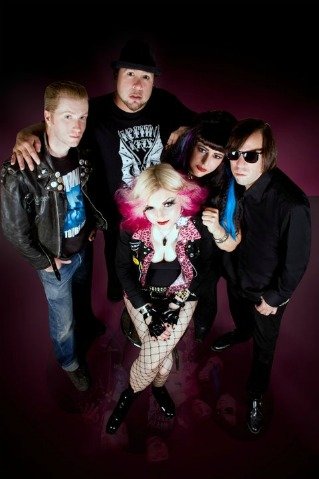 Silent Meow

"Superfox"

Musicians
Genre: Punk Rock
Sound description: Guitars and girls
RIYL: Punk rock!
Web site: http://www.silent-meow.com/
Email: kotumba@aol.com
History
Fronted by Silvie Pussycat, the band had their beginnings in her native Germany. Recorded tracks for a Blondie tribute CD. Moved to Santa Barbara and reformed the group in 2005. Recorded debut CD at
Orange Whip Studios. Gigs all over SoCal. Most recently appeared on live TV The Musical Cafe.
Upcoming shows
None scheduled
Formed
2004, Santa Barbara, CA
Influences
The Damned, Blondie, Misfits, Ramones, Dwarves, Lunachicks, Buzzcocks, Texas Terri, Marlene Dietrich
Current status
Playing local shows as often as possible and working on new material.