It's only a matter of time before the controversial "don't ask, don't tell" policy governing gays in the military is buried once and for all. When that day comes, Aaron Belkin's fingerprints will be all over the shovel.
For the past 12 years, the political science professor has run the Palm Center at UCSB, a small think tank of scholars and lawyers focused on the fate of sexual minorities within the military. The situation, they soon found, was cruelly absurd and gratuitously self-defeating. At the same time the United States was waging two full-blown wars across the globe, the military was kicking out nearly 14,000 servicemen and -women for violating the dangerously nebulous terms of "don't ask, don't tell," including more than 50 skilled translators — many fluent in Arabic — who had not securely locked themselves in the closet. In some cases, mere possession of a k.d. lang album or a Dinah Shore Golf Classic poster was sufficient cause to launch internal investigations. Meanwhile, the American military — strapped for qualified personnel and forced to relax admission qualifications — allowed more than 4,000 convicted felons to enlist.
The "don't ask, don't tell" policy first arose in 1993 as a compromise between the Clinton White House and Republican leaders, the Christian Coalition, and key Southern Democrats, who were threatening a total ban on gays in the military. Back then, such high-profile players as General Colin Powell and Senator Sam Nunn argued that allowing out-of-the-closet homosexuals in the military would prove detrimental to the "unit cohesion" required by military discipline.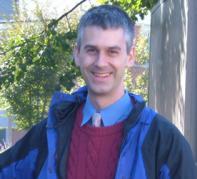 Courtesy PalmCenter.org