Nursery
La Sumida Nursery
165 S. Patterson Ave., 964-9944
"Yay," said La Sumida manager Dee Honer. "I think we win because we have generations of customers who have long-term relationships with our employees. We love to help them; we want to have everybody successful growing things. You know, there are a lot of good nurseries; we have to work very hard to be the best."
FINALIST:TERRA SOL GARDEN CENTER
Home Furnishings Store
Pottery Barn
3835 State St., 687-6707
In the absence of an Ikea, but considering the number of old Santa Barbara businesses that used to be here, it's hard to imagine our readers shopping anywhere else: They've picked this store consistently. It's all here from actual pottery to scented candles, with a comfortable old-world flavor and prices kept reasonable in a town where housing is not.
FINALIST: COST PLUS WORLD MARKET
Real Estate Firm
Village Properties
Three locations
Ed Edick and Renee Grubb run a company with about 150 agents selling properties that begin in the hundred thousands but top out in the double-digit millions. It would be an empire if their reputation for fair dealing and personal service wasn't actually what most people remember about being guided through the most personal and likely expensive financial decision you make. Because it's about where home will ultimately be, it has to be with people whom the rest of the community is willing to endorse.
FINALIST: PRUDENTIAL CALIFORNIA REALTY
Real Estate Agent
Daniel Zia
3868 State St., 637-7148
"Thank you for voting me Santa Barbara's Best Realtor year after year — I am truly honored by your support!" said Daniel Zia. "While our business continues to grow dramatically, if you ask any of our clients or the members of our team, our focus is not about growth. Our entire focus is on finding ways to continue to improve our service, put better systems in place, and above all find creative ways to add value to every person we encounter, regardless of whether they are, or have been, a client of ours. People sense our desire to serve, and to put their best interest above our own.  We give the same counsel to someone we just met, as we would to a close friend or family member, and that builds trust, which is the foundation of any relationship — business or otherwise."
FINALIST: SUZANNE COHEN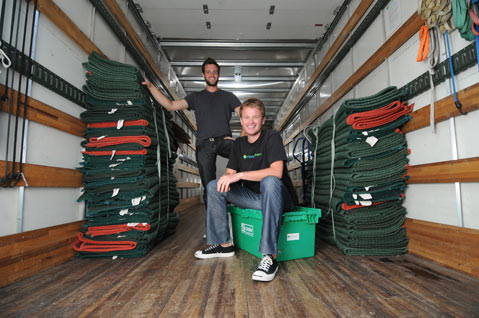 By Paul Wellman