This is The Santa Barbara Independent's third year of presenting the Foodie Awards, yet it's still hard to wrangle the list of awardees to a manageable level. Once again, we received nearly 75 nominations for people and places that deserve special recognition for epicurean excellence in 2012, and we were only able to cull that down to 10 winners after much strategic slicing and dicing.
The results show that, when it comes to food, Santa Barbara is nothing if not diverse. If you go out and visit our class of 2012, you'll encounter eyeball tacos, grilled octopus, fine wine under majestic oaks, dry martinis proudly stuck in the 1950s, gelato to make you drool, and much more. And then there's the winner of this year's Lifetime "Izzy" Award (named after the first lifetime award winner, Isidoro Gonzalez, owner of La Super-Rica Tacquería): the Hitching Post II ​— ​a film star, a mecca for pinot noir, and a place for steaks oak-grilled to pith helmet–wearing perfection.
So read on, get hungry, and go forth and eat.
enjoy epicure.sb
The Foodie Awards and SOL Food Festival are a kickoff to epicure.sb, the monthlong celebration of food and drink in Santa Barbara held every October. As part of the festivities, some of the Foodie Award winners will be offering deals or hosting events that coincide with their awards, so check the end of each write-up for those details. For all of the October events, see epicuresb.com.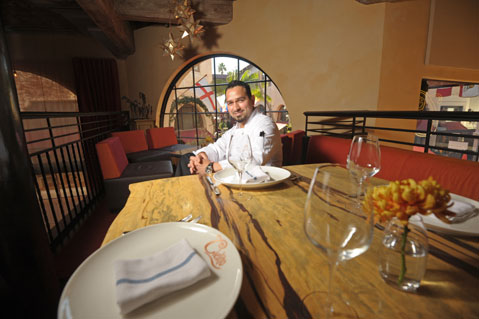 By Paul Wellman