Lauren Danson, owner of Mizuba Tea Company, has been a tea fanatic for as long as she can remember. The Santa Barbara native said that her mother would give her a cup of tea before school every morning, and when Danson began attending college at Westmont, she hosted weekly tea parties out of her dorm room.
"My friends would tell me every week, 'This is what you need to do with your life,'" Danson said. "And I thought 'Alright, sure. That would be a dream. [But] I'm going to be a journalist.'"
When Danson had the opportunity to visit Japan last March, she found herself falling in love with its hospitable and generous culture. The defining moment was when she accidentally stepped off the bullet train 15 minutes outside of Kyoto, in a town called Uji. Uji is not only regarded as the best tea-growing region in the world, but it is also the birthplace of the Japanese tea ceremony. She was pretty excited.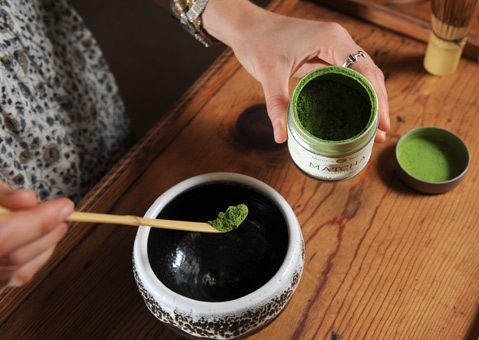 By Paul Wellman