As Will Rogers once famously said, "We can't all be heroes, because somebody has to sit on the curb and clap as they go by." Well in this, the annual Thanksgiving issue, the staff of The Santa Barbara Independent once again seeks to honor some of the truly great heroes living among us. These are the men and women whose work helps keep decency, kindness, and generosity alive in our county. They are the men and women who, just going about their daily lives, bring us closer together, replenish the spirit of community, find ways to help the vulnerable, and give a voice to those in need. Most are not public figures and few have accomplished earth-shattering feats, but all have stepped up to do their very best. We are humbled by and grateful for their efforts, and we hope you will join us on the curb to clap and cheer for The Santa Barbara Independent's Local Heroes of 2016.
Dennis Apel: Peaceful Warrior
Denis Apel is endowed with an easy laugh but a very stubborn conscience. A peace activist with the Catholic Worker Movement, he is perhaps best known for his civil disobedience, having been arrested in front of Vandenberg Air Force Base more than 20 times. He recently spent four months locked up in a federal detention facility for crossing Vandenberg's "green line" while observing the 70th anniversary of A-bombing Hiroshima. For two weeks, he was held in quasi-solitary confinement because he wrote about his jailhouse experience in the pages of The Santa Barbara Independent. "We're not as free as we like to think we are," he noted afterward. Apel famously sued the government for dictating where he could and could not protest and took his case all the way to the Supreme Court, where it was shot down. But more quietly, Apel and his wife, Hortencia Hernandez-Apel, have been providing free food, emergency housing, medical treatment, English instruction, and advocacy work from their Guadalupe headquarters for immigrant farmworkers.
As a result, 150 families a week can eat, hundreds of women fleeing abusive relationships find shelter, and six doctors are on call to make sure the sick get care. A truck salesman in a previous incarnation, Apel knows how to bargain, so now area hospitals provide $45,000 surgical procedures at reduced charges. In addition, he and his wife offer advocacy services, helping people secure workers' comp protection and Social Security payments. For 20 years the Apels have been helping those living outside the system. "They were on the margins long before we came. They'll be here after we're gone," he said. But in the meantime, it's his mission to see they're served. "They're human beings. They need to be treated as such."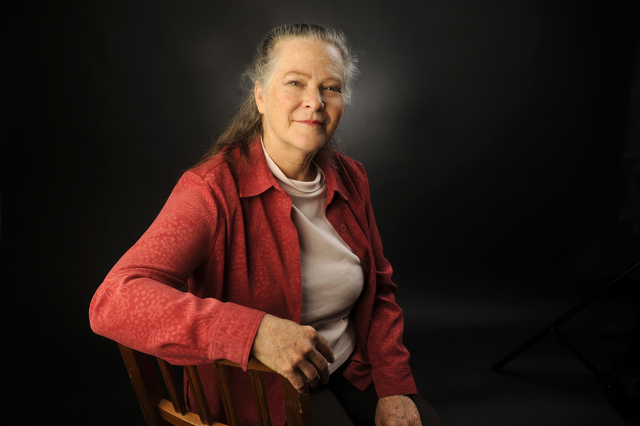 By Paul Wellman