Bookstore
Chaucer's Books
3321 State St., 682-6787, chaucersbooks.com
This is what Chaucer's Books manager Greg Feitt had to say on what it means to be the best: "It means that we're doing something right — and it's gratifying — but it's also a challenge for us not to rest on any perceived laurels. Independent bookselling in Santa Barbara is, as this store and others continue to show, a sustainable and desirable business thanks to the people that live here and their willingness to patronize our store. We don't take that for granted, and we continually strive to figure out how best to serve the community that makes a store like this possible."
Finalist: The Book Den
Computer Repair
MacMechanic
3433 State St., Ste. E, 965-9722, macmechanic.com
Topping our ballots every year since 1999, MacMechanic's commitment to customer care has remained steady even as technology has changed and we find fresh ways to break our machines. Plus, the folks there find real satisfaction in working with delicate, oftentimes irreplaceable pieces of hardware and memory. "When doing repairs, it feels a little bit like we're an operating room, and it's a lot of fun problem solving," said Evan Asher. "Thank you for trusting us, not only with your computers, but also with your memories, livelihoods, and the connections to others that go along with them. We wish you and your computers good health."
Finalist: Apple Store
Camera Shop
Samy's Camera
530 State St., 963-7269, samys.com
"One of my very favorite aspects of this job is the relationships I've made over the years with customers," said longtime Samy's Camera store manager John Brainerd. "I suppose it's a natural side effect of living in a bedroom community, but I count myself extremely lucky to have a job that allows me to genuinely help people." And we're lucky to have such world-class photo experts right down the street. "We've been here over 20 years, and I think so long as we continue to provide expert advice and support to our customers, and adapt to the changes in our industry, we can go another 20."
Finalist: Costco
Musical Instrument Store
Jensen Guitar & Music Co.
2830 De la Vina St., 687-4027, jensenguitar.com
A typical guitar shop is not unlike a gun store — the competitively edged intimidation factor is through the roof if you're not a seasoned pro with your instrument. Not at Jensen's Guitar. Warm and welcoming, the down-home space on De la Vina Street gently guides the curious toward the world of music with a selection of instruments for any level. "My favorite part of the job is having generations of families pass through our doors, each passing down the love of music to the next generation," said owner and founder Chris Jensen, "and taking in customers' favorite guitars that have suffered minor or extreme damage and bringing them back to life through our repair services."
Finalist: Instrumental Music
Gift Shop
Plum Goods
909 State St., 845-3900, plumgoodsstore.com
Whether you're shopping for a girlfriend, an uncle, a coworker, or yourself, save some time and make Plum Goods your first stop. Owner Amy Cooper has an uncanny eye for stocking her store with gifts, clothing, jewelry, and endless bits and bobs that feel preciously one of a kind but don't cost an arm and a leg. They're all handcrafted, fair trade, local, and sustainable without the pretension. Cooper recently expanded her State Street space as one of the few downtown businesses with an upward trajectory. "I hope Plum Goods is able to represent the best in ethically made goods and the best of Santa Barbara forever," she said.
Finalist: Lewis & Clark
Art Supply Store
Art Essentials
32 E. Victoria St., 965-5456, sbartessentials.com
Let loose your inner artiste with a trip through Art Essentials' aisles. Whether you're a pen-and-ink pro or a finger-painting surrealist, the high-ceilinged space on East Victoria Street is sure to carry the right supplies to scratch that creative itch. It's also stocked with a killer assortment of books, toys, and gag gifts that prove the place doesn't take itself too seriously. So next time you're at a museum and think to yourself, "I could do that," swing by Art Essentials and give it a shot. No matter how your masterpiece turns out, we promise you'll have had fun along the way.
Finalist: Michaels
Craft Supply Store
Michaels
187 N. Fairview Ave., Goleta, 967-7119, michaels.com
Step into Michaels and you're instantly transported to a better place, a better time, where you skip along bright, clear paths between shelves of cotton balls, glitter, beads, and googly eyes among every possible arts-and-crafts item on god's green earth. Choose from paints, pens, crayons, and stickers to decorate bottles, birdhouses, shelves, and T-shirts. Find frames and candles and ribbons. Go wild. Let your creative side fly. There are no rules (except basic legal restrictions), and no one to tell you to act your age. Have fun.
Finalist: Art Essentials
Frame Shop
Aaron Brothers Art & Framing
601 State St., 966-3954, aaronbrothers.com
A frame can make or break a piece of art, and since its founding in 1946, Aaron Brothers has been pairing the perfect borders with the images inside. Offering both prefab frames and tons of custom options, the Santa Barbara location of the national chain has the feel of a finely tuned machine without the corporate grease. Customers are invited to participate in the process, or they can go completely hands-off. A ton of art supplies are on offer, too. Good prices drop even lower with regular deals and promo offers.
Finalist: Michaels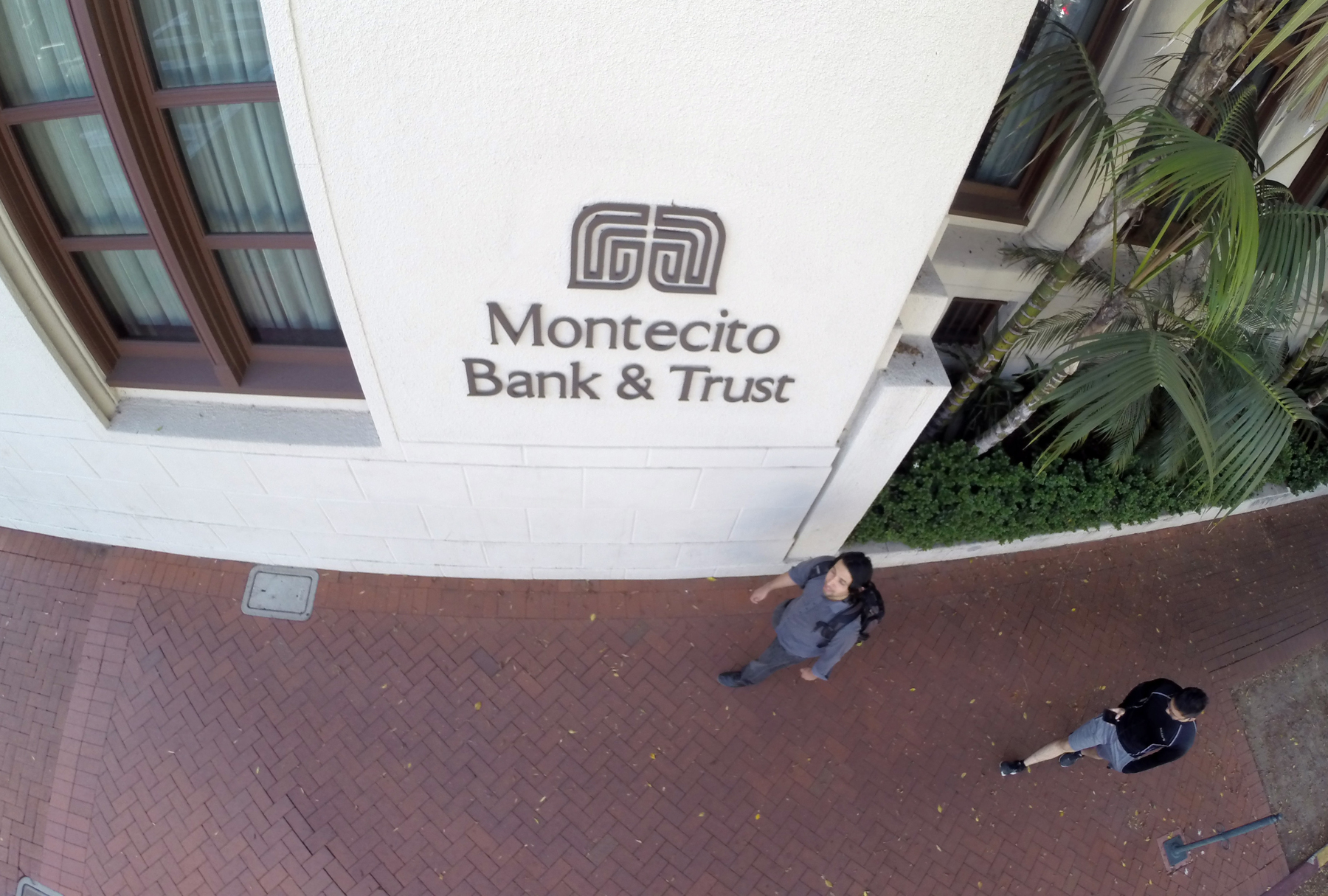 By Paul Wellman