Opting for political friskiness over the tried and true, the Santa Barbara Chamber of Commerce announced it was endorsing in the mayor's race Angel Martinez, former CEO of the Deckers shoe empire, eschewing the more expected path of backing councilmember and mayoral candidate Frank Hotchkiss, an outspoken Republican, conservative, and vocal supporter of the business community.
The charismatically tight-jawed Martinez has been quietly wowing many in the downtown business community, impressed by his corporate street cred. But even so, the handicappers and prognosticators have remained skeptical, given the fact Martinez has only just recently moved to the City of Santa Barbara and has no record of City Hall engagement to which to point.
Still, his cry for more and better "leadership and vision" resonated with the Chamber establishment, which cited his experience and knowledge in the retail world. The Chamber endorsement referred to Martinez's "first hand knowledge about the changing nature of retail stores will help us chart a new path." State Street is experiencing exceptionally high vacancy rates right now, mirroring national trends and then some.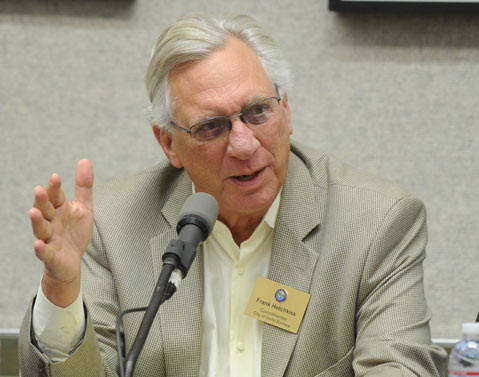 By Paul Wellman (file)