In the Santa Barbara City Council election to represent District 6, which encompasses the mid-downtown corridor and Laguna areas, incumbent Gregg Hart is facing off against political newcomers Jack Ucciferri, a Realtor and entrepreneur, and Aaron Solis, a San Marcos High School teacher and coach. It's Hart's race to lose, but Ucciferri and Solis are mustering an impressive amount of heel-nipping energy and support among their constituents.
Here, they answer the Santa Barbara Independent's questions on important election issues. Some of their answers have been edited for length and clarity.
Hart, Ucciferri, and Solis will also speak on their city government views and ideas during the District 6 Discussion hosted by the Independent on Wednesday, October 11, from 6-7 p.m. at the Cielito Banquet Room at Viva! restaurant (1114 State St.). The event is free and open to the public. Reserve tickets at sbindytickets.com.
Ballots will be mailed to voters October 9.
What are District 6's top three issues?
Gregg Hart: Good jobs and affordable housing; downtown economic vitality and neighborhood quality of life; traffic, parking, and transportation
Jack Ucciferri: Unsafe streets; expensive and unstable cable internet; high cost of renting relative to earnings
Aaron Solis: State Street ― homelessness and bringing people downtown; AUD density housing
What are Santa Barbara's top three issues?
GH: Good jobs and affordable housing; infrastructure investment and public safety; environmental protection and transportation investment
JU: High cost of renting relative to earnings; climate change/climate justice; expensive and unstable cable internet; good governance
AS: (Same as District 6)
How would you balance the interests of District 6 with the interests of the whole city?
GH: My District 6 neighbors face many of the same issues as residents of the city as a whole, and my deep experience working with competing interests in decisions at many levels of government will benefit the city's transition to full district representation.
JU: I raise my family in the center of District 6 and my number-one priority is protecting/improving the quality of life in Santa Barbara's downtown area. I have no potential conflicts of interest in that regard. The interests of District 6 are essentially compatible with those of the city as a whole. If the situation should arise that I perceive that those interests conflict in the short term, clearly what is best for the city is ultimately also best for the district in the long run.
AS: District 6 is a microcosm of the city as a whole. Million-dollar houses, expensive condos, more affordable condos, apartments, lower-income areas, and the downtown area are all part of District 6.
How would you engage with your constituents, and how would you collaborate with your council colleagues?
GH: I will actively participate in and attend community events, make myself available seven days a week to meet and help constituents, and serve as council liaison to city boards and commissions. I will also work collaboratively with community organizations to address issues and solve problems and search for areas of common ground with my colleagues to accomplish community goals.
JU: I will continue to engage my constituents just like I do now, through writing down my thoughts and then shopping them around as I knock on their doors.
AS: I would love to have open office hours at various locations (places like Daily Grind, Public Market, China Pavilion, Sportsman) throughout the district. These would be in the evening so those working would be able to meet and have open dialogues with me about issues they feel are important. The idea would be to have community members feel they have a forum to come discuss issues with their council person in a respectful manner.
What new projects or initiatives would you like to spearhead?
GH: Investment in infrastructure; partnering in the development of renewable, reliable, sustainable energy; new affordable rental housing
JU: Santa Barbara deserves to have world-class internet. The reason we don't have better internet is simple ― lack of competition. The good news is that there is something we can do about it. We can follow the leads of Santa Monica and Boulder and invest as a community in our own digital future.
I am very hopeful of the benefits that our community could realize by initiating a bike-sharing system. Having been the lead author of the South Coast Bike Share feasibility study, I can say that there is substantial interest in this model among many leading local institutions and that Santa Barbara risks being left behind if we don't take action on this idea.
Parking is a major issue in my district. Twice a week everyone needs to move their cars off one side of the road so that a street cleaning vehicle can pass by. Why? Clean streets are important to protect our water quality but why do we need to close off parking for six hours a week so that a vehicle can pass by twice? Why not place a tracking device on the street-sweeping vehicles that uploads where they have passed onto a map that is accessible through a phone app? Once a street-sweeping vehicle has passed, that parking should be opened back up again.
AS: State Street revitalization and festivals. A grandiose idea that will never happen (unless it is funded by private donors) ― a baseball stadium at Pershing Park.
How would you work to ease the housing shortage?
GH: New rental housing has not been built in Santa Barbara for 40 years, and supply and demand are far out of balance. New, carefully designed, infill rental housing would allow tenants to move from older units and have choices in properties to rent. Building housing near jobs also reduces the long-distance commuting that is increasing traffic congestion and lowering our quality of life.
JU: We need to consider every potential tool to address this problem, including rent stabilization (a form of rent control). We need to build more apartments in the center of our downtown core, as the Housing Task Force appears to be moving toward approving. Also, if a rental housing unit is put up for sale, the tenant(s) should have first right of refusal to purchase it. If the tenant(s) is/are financially qualified, I would like to create a fund that specializes in providing affordable financing of such transactions.
AS: The AUD program is a good idea, but it definitely needs to be reorganized in a different way. I think everyone is overestimating people wanting to ditch their cars. Cottage Hospital, Westmont, and UCSB have all found the need to create their own housing for employees. What other large employers need to do the same? But where is all the water going to come from? The desal plant can provide up to a third of the city's need. But if we are going to build all this housing for more people, there must be a system for developers to pay into to expand the desal output.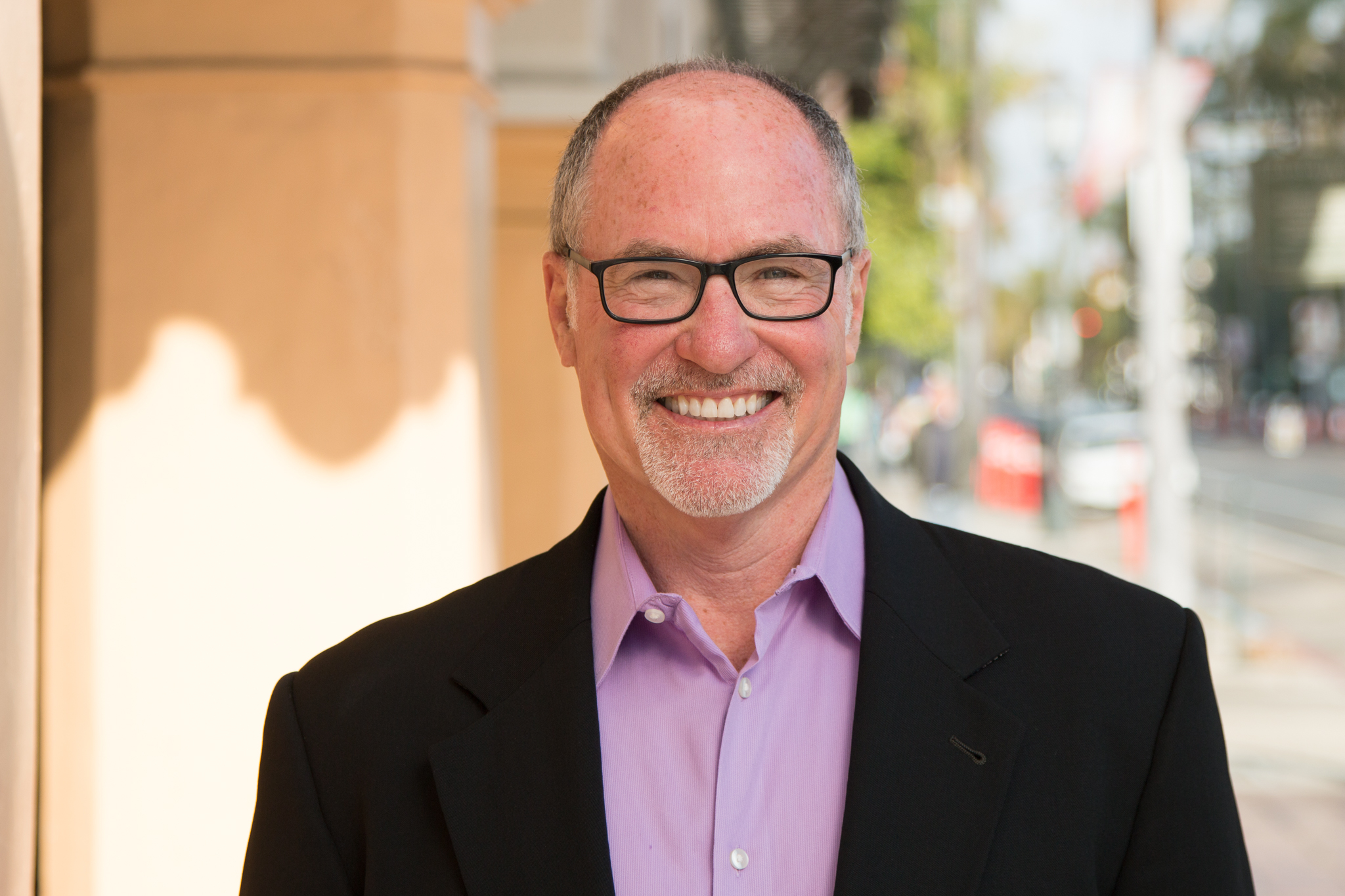 By Courtesy Photo