The trendsetting cuisine of today's Spain is certainly much evolved from when José de la Guerra left his hometown of Novales near Santander in 1792 and started his trek to becoming one of Santa Barbara's founding fathers. Yet he'd likely find nostalgic similarities, from the fresh seafood and seasonal vegetables that are so central in modern Spanish cuisine to the sherries and zesty wines from his homeland that are again catching popularity across the world.
As Old Spanish Days kicks off this week, we turn to Loquita (202 State St.), the only adamantly Spanish restaurant in town, for some suggestions on how to celebrate Fiesta. "Old Spanish Days Fiesta in Santa Barbara brings everything home at Loquita since our restaurant is inspired by the colorful Spanish heritage of our beautiful city," said the restaurant's GM, Cassie Foster. "This festival gives us an opportunity to celebrate with paella, tapas, sangria, and so much more. Plus, the flamenco dancing really gets the party going!"
She shares the restaurant's recipe for Verduras Paella (veggie-style) and a couple of sangrias below. And if you'd rather let the Loquita team do the work for you, buy a $75 ticket ($25 for kids 12 and under) to watch the Fiesta parade from the restaurant on Friday, August 3, 11 a.m.-2:30 p.m., while eating paella, sipping on sangria, and watching your kids make casacarones. And if you'd just like to see some dancing with a glass of vino, Loquita's owners are again hosting the Zermeño Dance Academy in free performances that Saturday at 1 and 5:45 p.m. outside the Santa Barbara Wine Collective (131 Anacapa St., Ste. C), which will be selling wine by the glass. See loquitasb.com.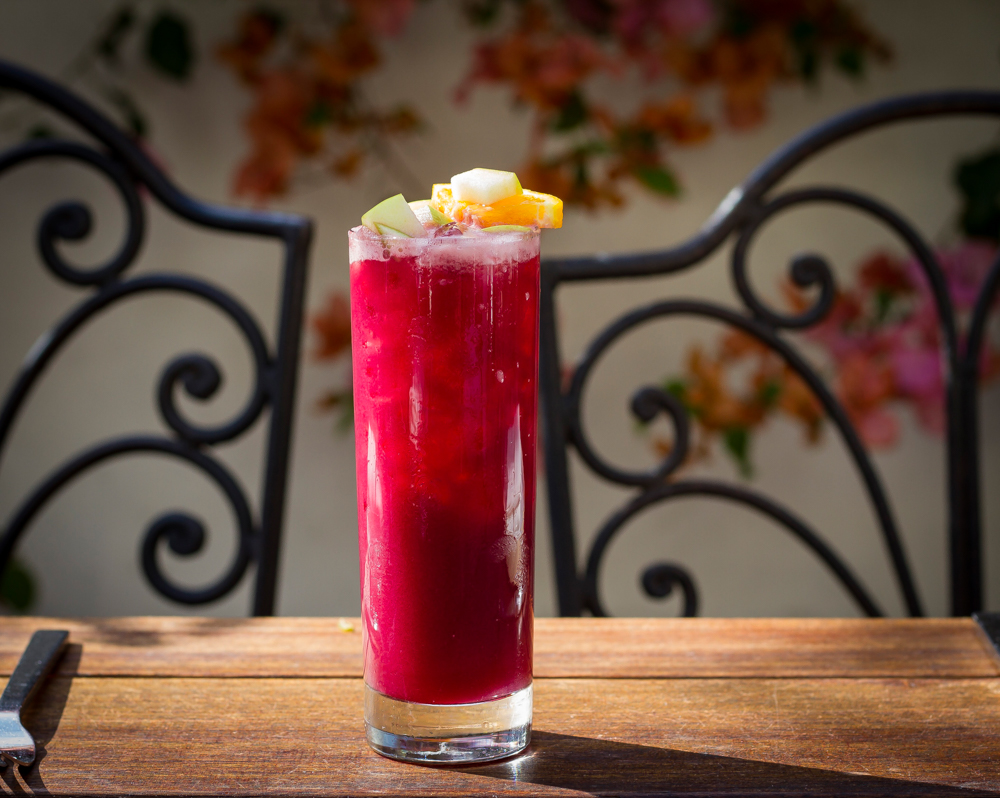 By Paul Wellman