After years of running a successful PR firm in London, Agatha Raisin decides she's had enough of the city's hustle and bustle and moves to Carsley, a sleepy hamlet in the Cotswolds, to live the quiet life. Serene days are not in the cards for Agatha, however, and soon she is caught up in a murder investigation, eventually becoming the de facto village sleuth. (There are a surprising number of mysterious deaths in Carsley.) That is the quirky premise for Agatha Raisin, a delightfully addictive TV series from Acorn TV starring Ashley Jensen.
Based on the mystery novels by best-selling Scottish writer M.C. Beaton, Agatha Raisin made its television debut in December 2016 with a two-hour film, Agatha Raisin and the Quiche of Death followed by eight 45-minute episodes. Although the shows garnered about one million viewers per episode, Agatha Raisin's future was unclear until 2018, when Acorn TV ordered a second season, making the TV show the U.S.-based streaming service's first original programming. Season 2 comprises three 90-minute episodes, each one based on the coordinating Beaton novel — of which there are 29 and counting.
Thanks to the novels, the episodes are assured entertaining plots, but what makes Agatha Raisin really come to life is the cast. Jensen is perhaps best known to American audiences from her three seasons as Christina McKinney on Ugly Betty (2006-2010), and her Raisin is feisty, charming, sophisticated, ridiculous, savvy, inappropriate, and endlessly endearing. Add a supremely talented ensemble cast to the mix — which includes Mathew Horne, Katy Wix, Jamie Glover, Lucy Liemann, Jason Merrells, Jason Barnett, and Matt McCooey — and the result is a delightful romp full of mischief and laughs.

I recently had the chance to speak with McCooey, who plays Detective Constable Bill Wong, the kind-hearted, ever-patient subordinate to his incompetent superior, DCI Wilkes (played impeccably by Barnett). Although a police officer, Wong is also part of Agatha's inner circle and, as such, a cohort to her mystery-solving schemes. Like his character, McCooey is amiable and disarmingly funny. I recently spoke over the phone with the actor/writer/director from his home in England. The following is a condensed version of our conversation.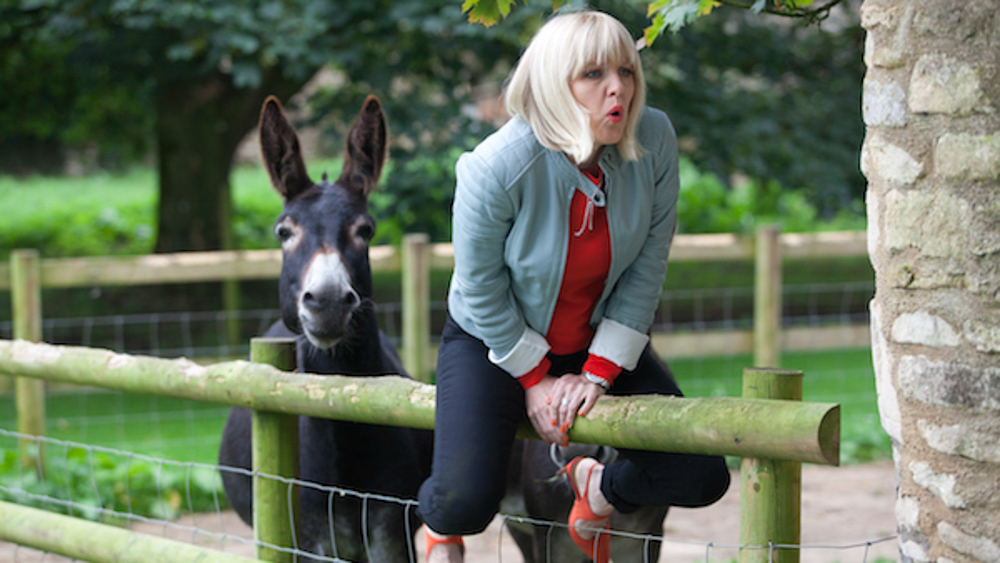 By Courtesy Photo