Nina Chang
Advertising Sales/Account Manager
Call Nina at 805-764-5382.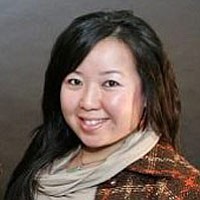 Looking for advertising and publicity for your business? Look no further.

Call Nina Chang at The Santa Barbara Independent to discuss customized advertising campaigns and find an advertising model that fits the individual needs of your business. Nina, an UCSB Alumni, grew up in a very quaint suburb. She fell in love with Santa Barbara and what it had to offer geographically as a student at UCSB. Upon graduating with a B.A. in Global Studies and International Politics, Nina moved back to L.A. to be closer to family where she obtained valuable work experience. Blessed with the opportunity to move back to Santa Barbara three years ago, she's decided to move back indefinitely. "I always knew that I'd move back to S.B. someday while back in L.A." explains Nina. "Chatting with my best friend from childhood the other day, she said, 'Remember when we'd always wonder what we'd do when we grew up, and where our lives would be? Well we're here, and it's not so bad.' Those are words to live by and indeed, my friend, it's not bad at all." Nina enjoys being spontaneous and spending time with friends and family.