Columns
Caring for Coast Village Road
What to Do about Santa Barbara's Slice of Montecito; Plus News from Ty Warner's Hotels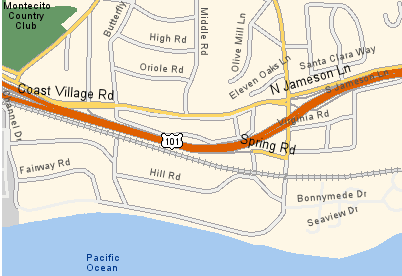 Coast Village Road feels like a misunderstood stepchild. First of all, nobody knows where it is, and worse, even though it throws a lot of money around, it feels like it doesn't get any attention. The lucrative five-block retail strip looks and feels like Montecito, but it is, in reality, part of the City of Santa Barbara. How could that be?
Legend has it that back in the 1960s, a newly formed Montecito Sanitary District was slow to bring sewers to Coast Village Road (CVR), and merchants, sick of l'eau de septic driving away customers, sought city sewers through annexation. What may have ultimately been flushed down the toilet was Montecito cityhood. To successfully incorporate and survive unseen economic swings, cities count on business diversity. Without CVR, Montecito is left with three hotels and a very short cityhood stick.
Only seven-tenths of a mile long, the Coast Village Corridor (CVR and Coast Village Circle) is primarily a commercial zone sprinkled with an array of profitable businesses, shops, jewelry stores, spas, salons, sundry, restaurants, banks, professional offices, residential condos, and apartments – all serviced by the City of Santa Barbara. In return, the city receives a share of the corridor's tax revenue.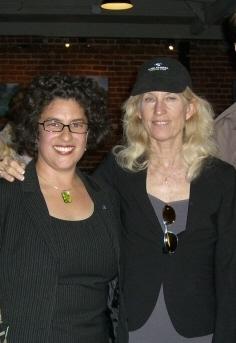 Given that there are two hotels (read: bed tax), more than 500 businesses (read: sales tax to the tune of $677,655 in 2006), and residential condos, commercial buildings, and apartment complexes (read: property tax), Coast Village Road is a cash cow in anybody's book. But the CVR business community, says one leader, feels more like a cow put out to pasture.
"We're in a catch-22 on Coast Village Road," says Jan Atkins, who serves on the board of directors for the 100-plus-member Coast Village Business Association. "We are an island from the city."
The association has been pursuing street upgrades similar those implemented on lower State Street. However, because of a radius limit, CVR does not qualify for downtown redevelopment agency funds used for the State Street upgrades. "Our village needs hundreds and thousands of dollars to upgrades sidewalks, street lighting, and landscapes. Coast Village has its own village atmosphere and quality. It is low key, but we need improvements to maintain a high-quality low key," Atkins said.
She said the all-volunteer business association was set up to operate as chamber of commerce, promoting business, holidays, and mixers. However, she adds, while political noisemaking was not in their original mission, they do not plan to go quietly to the scullery like the stepchild Cinderella.
With three seats on the city council up for election in November 2007, the Coast Village Business Association is showing up to make sure politicians hear their message. In addition to city participation in infrastructure improvements, the CVBA quest-list includes continued adequate policing, more city council attention, and solutions to traffic problems.
"Our dominant issue in the past year has been the upcoming Milpas to Hot Springs highway 101 expansion, and the effect it will have on Coast Village Road," Atkins said. "We get periodic updates about the road and round about design, but the actual construction will have obvious impacts, and the average citizen here has no clue."
Santa Barbara City Councilmember Helene Schneider, who announced her reelection bid 10 days ago, said she understands the Coast Village corridor's concerns and confusion about the upcoming 101 improvements, scheduled to get underway in 2008. "Continual communication on project updates will be imperative," said Schneider, "and the city also needs to actively promote all business affected by the project throughout the construction period. Coast Village Road is a special part of our city, so it's imperative that the city work with Caltrans in reducing the construction impacts to this area as much as possible."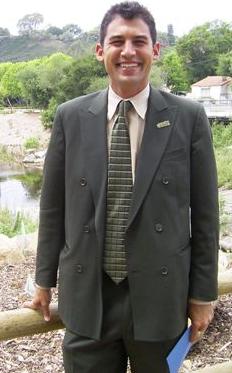 Fellow councilmember Brian Barnwell, who announced his reelection bid last week, agreed. "Coast Village Road has been overlooked," he admitted. In addition to reviewing 101 and traffic issues, Barnwell said he has worked with CVBA over the past year to help them look into the possibility of a Business Improvement District. He also sees the opportunity for creative zoning along Coast Village Road. "They need special zoning to respect the character of the area and protect mountain views," Barnwell explained. (Current codes allow for a 60-foot or four-story height limit.) "It is a unique part of town, and it deserves special attention."
Councilmember Das Williams, who pitched his re-election hat into the ring this week, said he is already focused on Coast Village Road, and is hard at work on transportation issues. "Traffic is the issue that we must concentrate on," Williams explained. "Demand reduction has been my primary tactic, by increasing buses and biking amenities. And the roundabout [at Coast Village and Hot Springs roads], if designed correctly, should help as well." Thinking even broader, he added, "Commuter rail, if it can reduce the number of commuters using CVR as an alternative freeway, is also a solution that must be pursued. If the county won't, then we will have to figure out alternatives to getting commuter rail done."
And getting things done is something that CVBA boardmember Jan Atkins understands. "There is no question the revenues benefit the City of Santa Barbara," she sighed. "Beautification of the village by the city should be an obvious action."
SAN YSIDRO HIRES NEW BOSS: San Ysidro Ranch welcomed Marco Perry as its new managing director on May 14. Marco started his hospitality career running a small family hotel and restaurant in Germany before opening his own restaurant. He moved to England to become general manager of the Market Place Restaurant and then worked for four years in various positions with the Mandarin Oriental Hotel Group. After that, he started with the GHM Hotel Group, initially as the food and beverage director at The Setai in Miami Beach before being promoted to be general manager of The Heritage House in Mendocino, where he oversaw the full construction and refurbishment of the 66-room hotel.
Last week, Marco was introduced to the community at a reception at the ranch, where the refurbished Kennedy Cottage – the honeymoon spot for Jack and Jackie – was open for tours. (Is the Kennedy bed akin to the Lincoln bed? Just in case, Montage took some pix, so see the photo gallery for more.)
Just a few days later, Montecito tongues were wagging about Ty Warner's other hotel, The Biltmore, which got a lukewarm reception from L.A. Times travel writer Valli Herman in last Sunday's Times. "All Dolled Up – But No Stunner" blared the printed headline.
The article went on to question "where all the money went." (The renovation cost an estimated $240 million.) Herman liked the water spritzing she got at the pool, but said her room was "as though I was in Girl Scout Camp." However, in spite of her negative feel, she awarded the property a full four stars (excellent) out of five (outstanding).
Ty Warner rep Greg Rice threw his hands in the air over the writer's opinion, and responded with good nature. "We feel very fortunate of the overwhelming response we've received from our guests and other critics on Ty Warner's renovation," said Rice. "Of course decor is a subjective thing, so it's not surprising that eventually someone was going have a few critiques."