Bottles & Barrels
The Art of Wine Tasting without Getting Drunk
Smell, Swirl, and Spit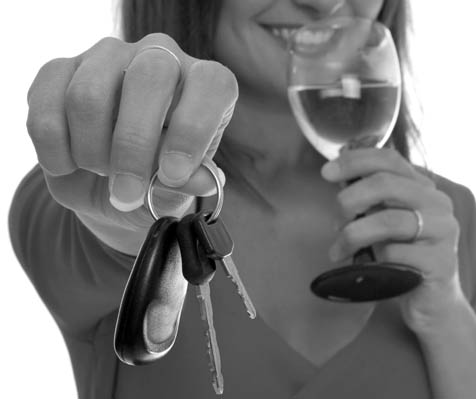 When I first started visiting wineries and tasting wine in earnest about 20 years ago, I was too embarrassed to spit out my wine. Besides, dump buckets are gross and the last thing I wanted to look into after tasting a nice wine was somebody else's spit. Yuck. So, I'd go wine tasting (at that time, up and down Highway 29 in the Napa Valley) practically every weekend just to educate my palate, but, truth be told, there were numerous occasions upon which I really shouldn't have been driving toward the end of a day of wine tasting. I'm ashamed to admit it now, but, even though I wasn't fall-down-drunk, I was tipsy, buzzed, and not on point. I was so relaxed that, had something sudden or unpredictable happened on the road, I might not have been able to respond appropriately. In other words, I was probably driving drunk, at least in legal terms.
I'm now at a point in my life, and have been for quite a few years, where I've learned to tour wineries safely. Ironically, by spitting consistently, I've actually grown to enjoy wine tasting more than ever and I like how I feel at the end of a long day of wine tasting; alert, focused, and energetic.
There are ways around the gross-out aspects of spitting. When I tour the various wine growing regions in our state, or anywhere for that matter, I always carry a plastic cup with me. I like the larger blue or red plastic cups you can get at most any grocery store. They're durable and last well for one day, and they're not transparent, so I can spit or dribble into the cup without feeling like people are staring. I've seen some people use their travel mugs in the same manner.
I'll start my flight of wines by smelling through them all first, just to get a preview of what I'll be tasting. And, then, moving from reds to whites to sweet wines, if that's an option, I smell, swirl, taste, and spit into my plastic cup. When my cup's about full, I simply dump it into the nearest dump bucket, which all wineries provide these days. If they don't have one on the bar-though most do-just ask for one.
If, while tasting, you draw enough air into your mouth to move the wine all over your palate, you will get the full aspects of the wine's flavor profile without having to swallow the wine. Then, after you've spit, draw air into your mouth once more, as that will allow you to taste the "finish" or conclusion of a specific wine.
When touring and tasting for a full day in the summer, I always carry plenty of bottled water with me, too, as that keeps my palate refreshed and clean. Occasionally, I'll have a cracker or two at a winery, just to cleanse my palate between wines. And, at least while I'm tasting in earnest, I try to stay away from foods that are too sweet. I know some wineries insist on offering chocolate with syrahs, pinots, or cabs. I find this to be a generally misguided recommendation, as the sugar often opposes the finer aspects of a dry wine, leaving it tasting metallic, muted, or just not interesting. Chocolate is okay with port, but even then, port really doesn't need chocolate in order to make it more appealing.
Lastly, I try to choose a realistic number of wineries to visit in a day when I'm traveling. Historically, four wineries a day is a good, rational number. It allows you to learn something about each winery you have visited; to taste through quite a few wines, as most wineries offer at least six wines per visitor; and it allows your palate to avoid fatigue. My favorite approach when I'm traveling is: two wineries before lunch, two wineries after lunch.
And remember, it's not worth it to drive at the end of a long day of wine tasting if you've been swallowing the wines. If you insist on doing so, there are any number of limo and touring services that will drive for you. Even so, wouldn't you prefer to actually remember what you tasted?