When the Solid Blues revue rolls into town next Wednesday to play the Marjorie Luke Theatre, it's not just blues that will be played, despite the label. With soul icon Mavis Staples and New Orleans piano master Joe Krown on the bill, this show is more like a traveling blues, jazz, and heritage festival, or one of the classic barnstorming revues that used to crisscross the country in the 1950s, bringing stars like Sam Cooke and Ray Charles along with gospel and rhythm & blues artists to adoring audiences for unforgettable nights of cutting, carousing, and celebration. Presented by classic rock and roots music impresario Jackie Kane in association with the Santa Barbara Blues Society, this show promises to be the hottest rhythm and soul show of the season.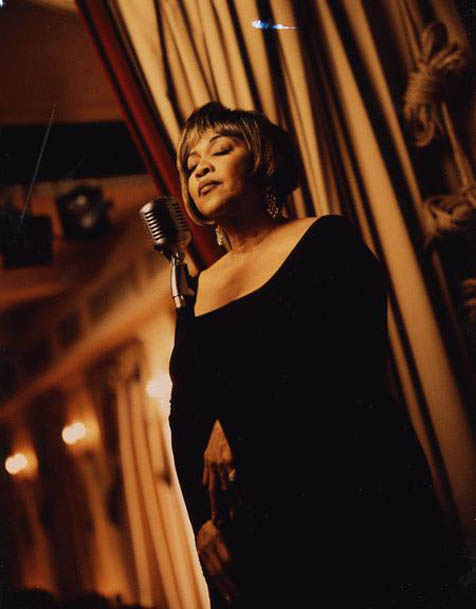 No good revue would be complete without a rock-solid headliner, and Solid Blues has just that in Mavis Staples. Having made her reputation as the lead singer of the Staple Singers, Mavis has cultivated a second career since releasing Have a Little Faith in 2004. Her sound is more earthy than Aretha Franklin's, and her range is not what it was when she cut "Respect Yourself" back in 1972, but in these recent, heavy soul recordings Staples brings a lifetime of wisdom and experience to the task of wrecking the house-and she tears it down every time. Her most exciting album yet, We'll Never Turn Back, is a collaboration with Ry Cooder that came out just this year. The record pays tribute to the music and the people of the civil rights movement by employing the original SNCC Freedom Singers as backup on several tracks, along with Ladysmith Black Mambazo, and Cooder with his near-perfect band of Jim Keltner and son Joachim Cooder. Let's hope that Staples sees her way to singing some of these anthems of liberation when she appears next week.
The North Mississippi Allstars are an inspired choice to anchor the Solid Blues revue instrumentally. These young blues upstarts have an impeccable bloodline to Southern soul royalty in brothers Cody and Luther Dickinson-their dad, Jim Dickinson, has worked on everything from early Aretha Franklin singles to the Rolling Stones' Sticky Fingers, Big Star's Third/Sister Lovers, and the Replacements' Pleased to Meet Me. The group plays the blues filtered through a sensibility as up-to-the-minute as anything in contemporary alternative music, and as down-home as the classic blues of mentors like Mississippi Fred McDowell and R. L. Burnside. For a lesson in what the future of blues can be, listen to the Allstars' recent Screwed and Chopped EP, which puts their Delta blues through the production mill of Houston's syrup-sipping hip-hop crunksters. It's genius.
New Orleans-based pianist Joe Krown plays a style steeped in the gumbo sounds of Professor Longhair. His presence on the bill ensures that there will be no lack of second-line boogie, and he promises to be a revelation to those who thought the tradition of N'awlins-style piano had died.
Finally, there will be the requisite harmonica virtuoso-a necessary element in any fully wired blues throwdown. Charlie Musselwhite is a legend, the man who brought blues harmonica to a new generation when his recordings became part of the soundtrack to San Francisco's psychedelic revolution. I spoke with Musselwhite a few weeks ago from his home in northern California, and he was charming and enthusiastic about bringing Solid Blues to Santa Barbara.
What's the difference between playing this music in the South and playing it elsewhere? The big difference about being in the South with my band is that down there, blues is party music. We travel to Europe and play the same thing and people just sit and study it like we are in a museum.
What made you move to the West Coast? There was a whole group of us from Chicago who moved out to San Francisco in the mid 1960s-not just me, but also Mike Bloomfield and John Lee Hooker. We got the word in Chicago that San Francisco alternative radio was playing our music. In the East and the Midwest, radio was still mostly about AM Top 40, but in the Bay Area there were these freeform stations that were on FM and they were playing long album tracks, and mixing genres, playing blues right next to rock and soul. So when we heard that these records that we worked so hard to make, and that we couldn't get any airplay for in our hometown, were being played out there-well, we packed up and moved. We figured that if they liked the music well enough to put it on the radio, they would dig the live shows even more. And they did. San Francisco turned out to be the perfect place to be a bluesman in 1967. The music went really well with what was going on there.
There is a reason why the harmonica has such an individual, voice-like sound. It's because it's the only instrument that you breathe through both ways. You hear the note whether the breath is drawn in or blown out. That's why it has that vocal quality :
What do you tell people who want a definition of the blues? I say that blues is the all-occasion music. Blues is your buddy in good times and your comforter in bad. Mississippi was hit awful hard by Katrina, and the blues has been there in the clean-up, as the soundtrack to people getting back on their feet. That's the beauty of the blues. It's timeless, and it's not a fad because it is a part of how people actually live. I believe that the blues was here as a feeling even before anybody was playing it.
4•1•1
Solid Blues hits the stage on Wednesday, October 17, at 7:30 p.m. at the Marjorie Luke Theatre. Tickets and information are available by calling 963-0761 or visiting kaneproductions.com.