Arts & Entertainment
UCSB Grad and Global Superstar Jack Johnson Releases Sleep Through the Static
The Icon of Our Era?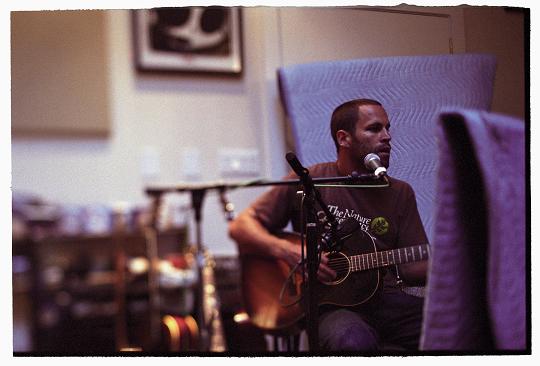 In the cycles of popular culture, every so often an icon comes along who typifies an age, who represents, in some transcendent way, the people, sentiments, and mood of an era. For many of those living in these bittersweet days of the early 21st century-a generally prosperous time for many of us, though war, poverty, and despair thrive in other corners of the world-Jack Johnson fits that bill, no matter what you think of his round-the-campfire, folk-pop music.
The T-shirt 'n' shorts-wearing, big wave-surfing songwriter -who released his fifth CD, Sleep Through the Static, earlier this week-looks, talks, and thinks like a good chunk of the people on the planet right now. He skyrocketed to fame due to the ongoing (and not always legal) music downloading craze. And although exuding a carefree, fun-loving vibe, he sings melancholy songs of environmental destruction, of hopelessness, of a world gone mad. (Alright, there's a smiley song or two in there as well.) Who's more "now" than that?
Such a rise has a great deal to do with timing, and for the man we Santa Barbarans refer to simply as "Jack," the moon and stars aligned perfectly-specifically, the stars being the explosive popularity of surf culture in the late '90s and the moon being the ability to share music across the planet with the simple press of a button. Surf-wise, Jack's got tremendous street cred because he grew up surfing his backyard break of Pipeline on the North Shore of Oahu, thereby impressing legions across the globe who tote their boards into the sea every day. As for the music sharing, that's how Jack got famous-he made some tapes while studying film at UCSB, his far-flung surf buds passed them to their friends, and, voil !, his instant fan-base was formed.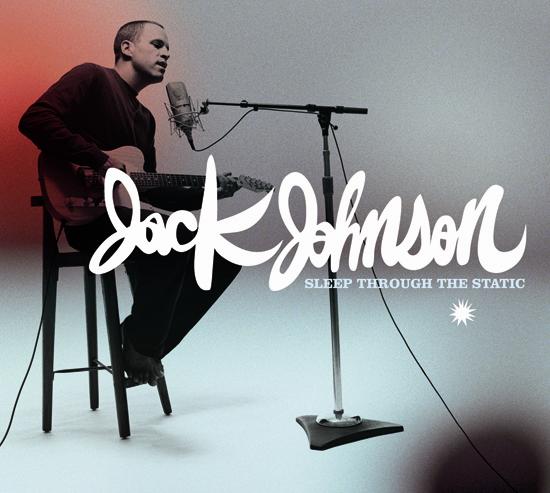 The rise of Internet downloading only helped spread his groove, or, as Jack explained last week from his home in Hawai'i, "We had no CDs in stores when we opened for Ben Harper [in 2001]. They were for sale in a bikini shop in Haleiwa, for sale at Just Play Music in Santa Barbara, and for sale at Lou's Records in San Diego. So when people said, 'I downloaded your record off the Internet,' it didn't bother me. I was excited that people had a way to get it." (He's aware of the pitfalls, however, seeing that so many indie record stores go down and artists get screwed in the wake of the download craze.)
These days, getting Jack's music is no problem. His CDs are everywhere and he's one of iTunes' most popular artists. His music, however, is not always liked by everyone, as the recent, less-than-stellar Rolling Stone review of Sleep demonstrates. Even here, gods forbid, in Jack's semi-hometown of Santa Barbara, there are those who get visibly upset that his simple brand of music has made him so popular.
No stoke off Jack's back, however. "I try to record music so the girls can dance, not so the guys can write," he explained, though admitting the first lackluster reviews on his early albums "tripped me up." He's not planning on fixing something that ain't broke, but it's more than that. "It's the kind of music I like making," he said earnestly. "It's not like when people aren't watching I do something different. This is just what's natural to me."
He's against the conventional music industry wisdom that says artists must reinvent themselves on each release. "I think that can be dangerous," he explained. "They're not making music to make people move, they're just trying to move the critics." Jack tempered that, however, with liking bands such as Radiohead, which manages to be original each time out and decidedly not for the critics.
In recording Sleep Through the Static, Jack actually went backward. He and his bandmates-bassist Merlo Podlewski, drummer Adam Topol, and keyman Zach Gill-ditched the computerized ProTools power of past albums and went back to recording on analog. "You use your ears a little more with analog," said Jack, "and it makes warmer sounds. It reminded me a lot more of doing a four-track recording on old cassette tapes. There was no computer screen to look at, no fancy tools to polish. You just push 'record' and play music."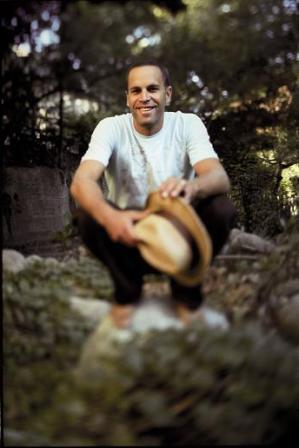 And they ditched the electric company, too, recording Sleep at the Solar Powered Plastic Plant, a studio in L.A. That shift to solar is just the latest step in Jack's green evolution, which includes his support of countless environmental causes, the use of biodiesel tour buses, and the creation of Hawai'i's immensely successful Kokua Festival. That festival will be replicated mini-style throughout his 2008 tour: At each stop, they'll be hosting eco-booths and giving away tickets to hometown organizations in order to help them raise money and rally support. "We're trying to kind of shine the light we have on groups doing a good thing in every town we play at," said Jack.
Musically, the songs on Static are stereotypically slow-paced, acoustic-driven, and sing-along-able. But they're perhaps the most brooding yet, as the album kicks off with these lyrics: "All at once / the world overwhelms me / there's almost nothing you could tell me / that could ease my mind." So, why the gloom?
"Life isn't sunny all the time," explained Jack, who lost one of his best friends, Danny Riley, to cancer during the recording. The album is dedicated to Riley, the cousin of Jack's wife, Kim, and a UCSB student who sang backup on Static's first single, "If I Had Eyes." "He was like a brother to me," said Jack. "So what I was going through was losing a close friend during the process of making this record. A lot of the songs reflect that, a lot of the songs were written for him and for his family. Like anybody who's had to go through losing someone who's really dear to them, it's a hard process."
So despite the widespread media image that the sun is always shining on Jack Johnson, he goes through his cloudy days, too. "As much as this is a really fun job and has all these aspects that come with it that are positive, it's a job like everything else. It becomes overwhelming, and there needs to be a lot of balance that happens so you don't go too far with it all," he explained. "I'm not trying to say that my life sucks : but I don't live in some perfect bubble."
Like most of us, Jack seems to find his happiest place amid friends and family, having barbecues, surfing in his backyard, singing songs around the campfire. In that context, the world doesn't look so grim. And although he sometimes focuses on the world's darker side, he's an optimist at heart.
"When you have kids," explained the father of two, "you have no hope but to have hope." Said like the icon of our embattled era.