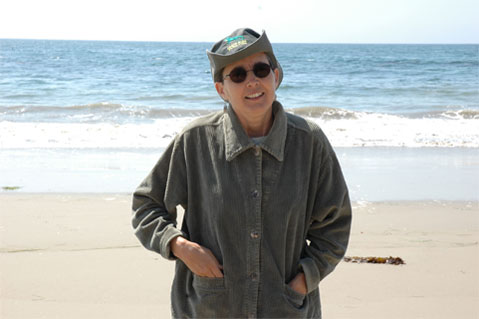 Barbara's world changed when she became a "sustainability change agent" at UCSB, where she is also the recording technician for the UCSB Music Library. She has been writing and sending her Ecofacts to a few hundred close friends on a weekly basis, and now, Independent readers are part of her circle. When not at the University, Barbara can be found recording classical concerts and living in wonder.
The word "fragrance" has pleasant associations, as do many of the clean, fresh scents in our cleaning agents, both personal and household. But when you see the word in a list of ingredients, it can mean anything but clean and fresh, since manufacturers are not required to list its components. Some of these are known carcinogens and mutagens, such as phthalates and other VOCs, volatile organic compounds.
The irony is amplified in perfumes, scented candles and air fresheners, many of which mask the source of less pleasant odors and pollute at the same time. ("New car smell" is from VOCs, and if you're sorry your car no longer has it, you can buy a bottle of it – though it may be better to wait until after your child bearing years.) "Many air fresheners contain a phthalate known as DEP and some also contained DBP, which are listed by the California EPA's Office of Environmental Health Hazard Assessment as a developmental toxin and female and male reproductive toxin, respectively."* In a Centers for Disease Control study, DBP was found in the urine off every one of the 289 people tested.
Smelling is a form of ingesting. When we smell something, we are actually taking in airborne molecules of that substance. Let's go for more truly clean and fresh with the products we choose to buy and breathe.