Visual Arts
Year of Rebellion: The 1970 Isla Vista Riots, Photography by Joe Melchione
At the Brooks Institute's Cota Street Gallery through September 12.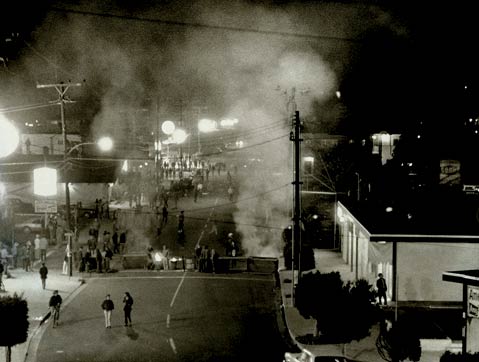 Much like today, Isla Vista circa 1970 was a sleepy seaside student ghetto, known for its raucous weekend atmosphere. However, then, unlike now, there existed a general unrest among college students on campuses across America that set the stage for what was to turn the streets of the small community into a virtual war zone. At UCSB, the breaking point was the firing of Bill Allen, a popular left wing anthropology professor. "I wouldn't say the UCSB campus was as motivated as Berkeley, but students got motivated when they felt they weren't being paid attention to," said Joe Melchione, whose photographs of the ensuing riots are currently displayed at the Brooks Institute's Cota Street Gallery.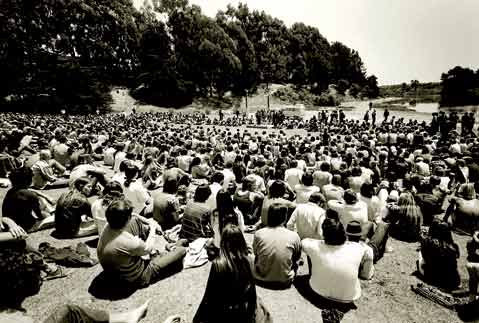 What began as growing discontentment amongst UCSB's student population led to the now famous February, 1970 Isla Vista riots, and the burning of the Bank of America building which once stood where Embarcadero Hall stands today. "What was important about Santa Barbara from a global perspective is that nobody ever thought it would ever happen there-these were the kids who came to party and surf," said Melchione. "From the beginning, the police reaction was bellicose."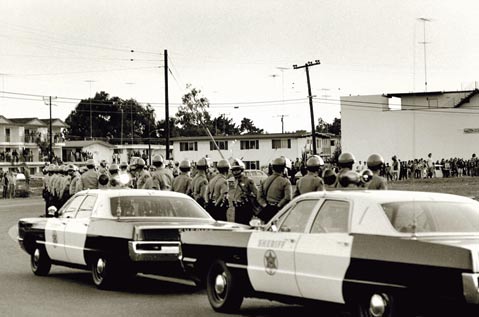 Melchione, who in 1970 had recently become the photo editor of El Gaucho-the predecessor of the Daily Nexus-snapped all of his photographs of the riots on 35mm black-and-white film, using available lighting. Images of dumpster barricades across a smoke-filled Embarcadero del Mar, with police on one side and angry students and protestors on the other, are indeed shocking, but there are also scenes of people gathered in peaceful protest at UCSB's lagoon and peace marchers lining State Street near the Granada Theatre that capture a more hopeful spirit. "I wanted to convey the sense that people banding together can make a difference," said Melchione. "It's getting to the point where my generation is moving on, and most young people don't know this history."
For those who want to learn more, there will be a panel discussion at the gallery at 6 p.m. on August 17, with speakers including Melchione; UCSB professor emeritus of sociology Dick Flacks; Jean Voss, who was a dispatcher for the Sheriff's Department; and Becca Wilson, the editor of El Gaucho at the time of the riots.