Positively State Street
The Indy's 'Road to West Beach' Brings 10 S.B. Bands One Step Closer to Stardom
The Long and Winding Road
Some time last year, we here at The Indy had the bright idea to collect and put to print all the Santa Barbara-based music makers we could track down. The end result was 2007's inaugural Locals Only Music Issue, which featured nearly 100 bands, singers, DJs, and instrumentalists who so proudly called S.B. "home." What followed was an online ballot process something like our annual Best Of issue, where readers could log on, pick their favorites, and cast their votes for who they thought was the greatest in the land. The winners got a chance to rock out live and in person at a First Thursday-sanctioned, Independent-sponsored concert at Casa de la Guerra-not to mention a heavy dose of in-print lovin'.
This year, we decided to kick things up a notch, opening the playing field to artists throughout the tri-counties and bringing to the table (with a little help from the folks at Twiin Productions) a prize that far outshined last year's offering. Up for grabs this go 'round is a highly coveted spot at the 2008 West Beach Music Festival and some primo recording studio time. Dubbed "The Independents Road to West Beach," the contest had folks from SLO to Ventura County clamoring at the chance to get involved. Needless to say, the interest and attention it's gotten thus far is nothing to be scoffed at.
With an online database (independent.com/bands) that now approaches 200 band profiles, and a just-wrapped Internet vote-off that tabulated some 21,000 individual votes, the competition was not only stiff, it was downright overwhelming. Aided by the clicking power of their friends, fans, families, and bandmates, the top four acts from each region (Santa Barbara; Goleta/Isla Vista; Carpinteria/Ventura/Ojai; and North County/San Luis Obispo) collectively snagged nearly 5,300 of the votes. And more than 3,900 of those were split between I.V./Goleta and S.B. bands!
Below, we've broken down the eight winners from the Santa Barbara and Goleta regions for you. (Head to independent.com/bands/results for information on the winners from North County/SLO and Carpinteria/Ojai/Ventura.) To round out the bunch, we've also included our editorial staff's two "wild card" picks for these regions. From here, these fine young musicians will take it to the stage to show the people what they're really all about, competing for audience votes in one of the four regional showcases that we've set up to churn these groups down to the cream of the crop.
The winners of each regional showcase will then battle against each other at another live show on Sunday, August 31, in Alameda Park in the final showdown to see who will play the main stage of the West Beach Music Festival on Saturday, September 13. And then on Thursday, September 18, be sure to check the neighborhood newsstand for The Indy's second annual Locals Only music issue, which will shine a little light on each of the nearly 200 tri-county bands.
Santa Barbara Showcase
Saturday, August 23, 8 P.M. AT Stateside Restaurant & Lounge, 1114 State Street
The Winners:
Die Don Romero (579 votes)
Taking advantage of their multiple vocalists, this five-piece manages to take their whole straight-ahead rock shtick and make it work. At times soft (see "Dododoo"), at times metal tinged ("Holes"), and at times self-referential pop rock ("Mayday").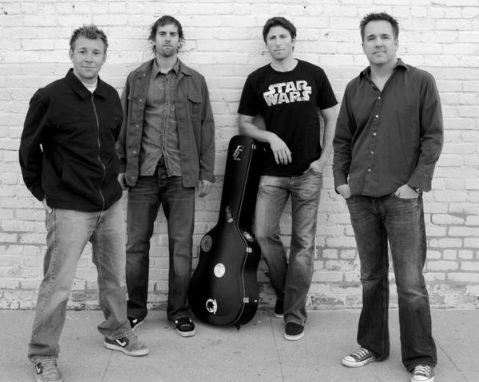 Redswitch (536 votes)
If clean, crunching guitar riffs and hard-hitting lyricism is what you're after, then you've found your rockin' Holy Grail. But while songs like "Blind" sound more like their hit-making contemporaries, it's chord progressions on ditties like "Fine Line" that scream punk rock.
Big Jugs (494 votes)
Sure they dress in overalls and rock the washboard, but don't let that fool you-this ain't your grandpa's backwoods jam band. But it also isn't your average joke band. These fellas know how to pen a tune, carry a melody, and make saw playing look downright cool.
Beleza Pura (321 votes)
Part jazz band, part hip-hop act, and all Portuguese speaking, the six guys (and one lady) know how to meld their genres-and they do it well. Think Ozomatli meets Ziggy Marley with a little Cafe Tacuba mixed in for good measure.
THE WILD CARD: StompRocket
Rounding out the five are Santa Barbara's resident metalheads, StompRocket. Despite the fact that the guys have been kicking ass and taking names up and down the California coast alongside such names big names as Snot, Sugarcult, and the Ataris, they've ever so humbly agreed to battle out, hard rock style, on Saturday night. Prepare yourselves-these guys like it loud.
Goleta and Isla Vista
Sunday, August 24 in I.V.'S Anis'q'oyo Park, 1 P.M.
The Winners:
Boombox Orchestra (676 votes)
Back for a second year in a row, Goleta's resident funk makers even went so far as to pen and record a new tune ("Cruisin' Music) for this year's face-off. And with their staggering first place finish in Round One, it seems to have worked. While the new jam is smooth and hip-hop driven, there's little doubt the guys' live show is going to be nothing less than funktacular.
Grover Anderson (500 votes)
The lone singer-songwriter in the bunch, Anderson has one thing going for him-a healthy folk-loving fan base. The recent UCSB grad has a cool, crooning, acoustic guitar driven vibe that immediately draws comparison to West Beach headliner Jason Mraz. Coincidence? We think not.
Other Nature (476 votes)
Fueled by classic rock guitar licks and a healthy dose of sax, Other Nature's genre of choice is near indescribable. Jazz-tinged, punk-tweaked, and rock at its core, the five-piece is sure of one thing: they know how to craft a song that keeps you listening.
Bicycle Escape Plan (351 votes)
Rising from the ashes of S.B. staples Kill Ugly Radio, these youngsters have definitely taken things in a different direction this time around. Abandoning their rock 'n' roll riffs for a synth and some distortion, this outfit is all throwback dance rock.
The Wild Card: The Pom Poms
The hands-down Goleta favorite was barely finished with their debut disk, See More Things, when last year's battle came around. This time out, the four-piece is prepped and ready with their arsenal of melodic, delightful, and poignant low-fi indie rock. They've even got a few live dates under their belt.
4•1•1
For information on all the voting winners, see independent.com/bands/results. In addition to the showcases listed above, the North County/SLO showcase takes place on Thursday, August 21, at the Downtown Brewing Company in San Luis Obispo (1119 Garden St.) at 8 p.m., and the Carpinteria/Ventura/Ojai showcase date has been changed to Sunday, August 24, at Stateside (1114 State St.) at 8 p.m. The regional winners battle each other on Sunday, August 31, in Alameda Park, and then the winner plays on the West Beach Music Festival main stage on Saturday, September 13. For all the bands, see independent.com/bands.