Living
Brothers Arrested Following Milpas Shooting
Attempted Getaway Ended When Truck Overturned
Santa Barbara Police responded to a report of a fight around 3 a.m. at the Jack in the Box restaurant at 501 N. Milpas St. According to the station watch commander's account of the events, two men – a pair of 30- and 32-year-old brothers, both from Santa Barbara – had gotten into an argument with a third man at the restaurant. The brothers left the scene and returned with a shotgun, whereupon they began firing at the third man. At this point, the police arrived, and when the brothers saw the officers, they fled south, ramming one cop car with their truck in the process. The truck overturned as it made its way through the Milpas roundabout, however. Only after firefighters had extricated the two men using the Jaws of Life were police able to take them both into custody on charges of attempted murder and assaulting a police officer with a deadly weapon.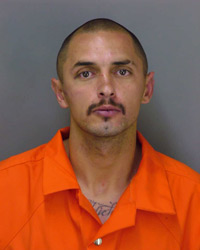 Neither the victim nor any cops were injured. A window near the scene of the incident was shattered by a bullet, however.
The watch commander did not say the incident was gang-related.