Film & TV
Challenging American 'Justice'
American Violet Kicks Off Summer Alternative Film Series at the Lobero Theatre
Though we Americans love to trumpet our system of justice throughout the world, anyone with two eyes can tell that it's biased against the poor, the uneducated, and the nonwhite. This is the reality tackled by the film American Violet, a compelling and true story of one Texas woman, Dee Roberts, and her plight to defeat bogus drug-peddling charges and challenge the corrupt and racist methods of her county's District Attorney. An eye-opening tale set against the backdrop of the Bush-Gore election in 2000, American Violet's outspoken message against plea bargaining-which is how 95 percent of American prisoners go to jail-and abuse of power is a matter of national shame, and anyone who cares about the state of American justice must watch.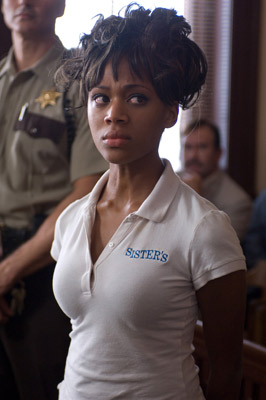 The film is the first installment of this summer's Alternative Film Series at the Lobero Theatre. Sponsored by the Santa Barbara International Film Festival, the series will feature films about postwar relations in Rwanda, the political realities of Burma, and the last actions of a dying man in Patagonia, among many others. The series, explained film fest head honcho Roger Durling, is a response to those who want more films like the ones shown during SBIFF. "People have repeatedly asked us to showcase throughout the year the type of films we program during the festival," said Durling. "If this small sample is successful we will consider doing it continuously. Also, due to the financial situation, independent films are getting less and less distribution opportunities. Our series might be the only chance to see some of these films."
American Violet director Tim Disney spent time answering a couple questions from The Independent.
Has there been any national effort to address the plea bargaining problem? Yes, there are many groups and individuals making all sorts of efforts on the issues raised in the film, the abuse of plea bargains among them-the ACLU, Human Rights Watch, and the Drug Policy Alliance, to name just a few.
There is a place for plea bargains. They can be and are used to fairly reduce charges and to reduce crowding in courts so that important cases can be given the time and resources they deserve. Plea bargains are not in and of themselves a bad thing. But the overuse of them by cynical or complacent prosecutors leads to all kinds of problems.
The bigger issues, I think, are absurdly harsh drug sentencing laws, mandatory sentencing, disparate treatment of different drugs, and the like. Drug addiction is a terrible thing, to be sure. But it is, and should be treated as, a public health issue.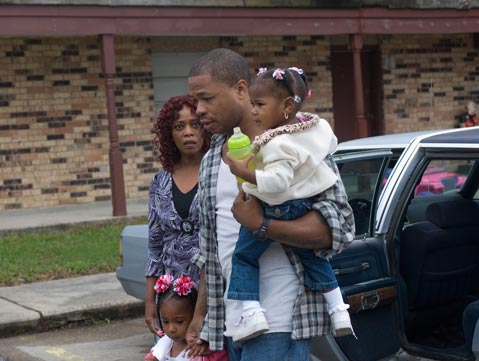 Are public defenders, themselves often overworked and underpaid, complacent or perhaps even aiding this plea bargain appeal? There are many skilled and committed public defenders, but they are chronically underfunded-and not by accident. Yes, in some cases overworked and/or complacent public defenders push their clients into unwise pleas just to get the case off their desk. An attorney friend of mine said to me recently, "We don't adjudicate cases, we dispose of them." At worst, they can actively abet corrupt prosecution.
How is life in Melody, Texas, and specifically the Arlington Springs housing projects, today? Things have changed somewhat for the better. The raids do not happen in the same brazen way they did before Dee [Roberts]'s case. But progress is slow and halting. The same DA is still in power, and the environment of fear and intimidation persists. We tried to make the point in our movie that it's two steps forward, one step back. It would be nice if the slamming gavel at the end of the movie meant a better world for all and forever. It's just not that simple. But it's progress nonetheless, and progress begins with the choices and actions of brave individuals.
The film's backdrop is the Bush-Gore presidential race. How much did Bush's reign as governor hurt African-Americans in Texas? It struck us as supremely ironic that while Dee was in jail being pressured to plead guilty to a crime she didn't commit, George Bush was in the Supreme Court being given an election he didn't win. And more importantly, it also struck us that it really matters who we pick for our leaders. The ethos behind what happened in Melody-and around the country during the last eight years-comes as much from the top down as the bottom up.
Do the feds still give money to the counties with the most convictions? Isn't there an inherent problem there? Yes, the Byrne Grant program is still in place. A giant pile of money was allocated to it as part of the stimulus bill. That is bad. The good news is that a number of people in Congress want to change things and there's real hope for some national legislation on these issues.
4•1•1
American Violet screens at the Lobero Theatre (33 E. Canon Perdido St.) on Friday, July 10, at 7 and 9:30 p.m. Call 963-0761 or see lobero.com.